Carmine Appice Recalls His Tenure With 'Douchebag' KISS Guitarist Vinnie Vincent: "He Acted Like A Total Asshole"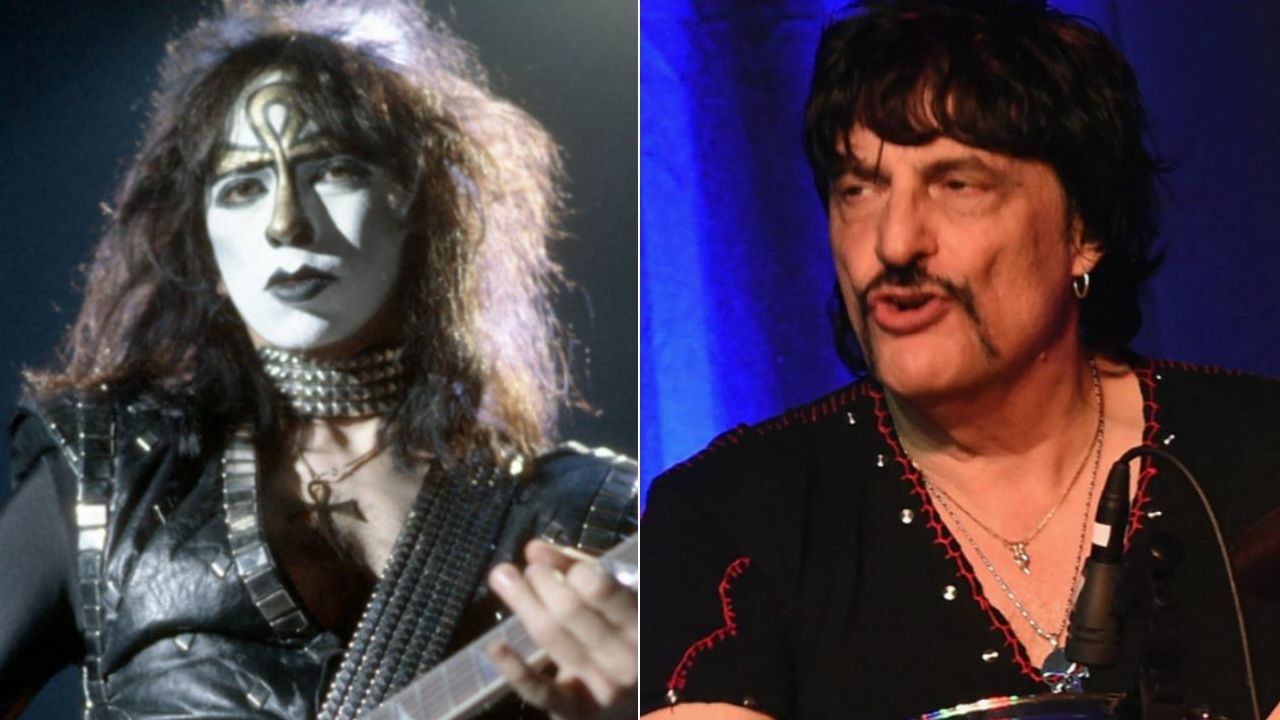 Vanilla Fudge legend Carmine Appice recalled the time he worked with former KISS guitarist Vinnie Vincent in his band Carmine & The Rockers and commented on how the guitarist acted at the time.
Carmine Appice is an American drummer who came to prominence for his associations with Vanilla Fudge and several bands. He influenced numerous drummers such as KISS' Eric Singer, Queen's Roger Taylor, Ian Paice of Deep Purple, Led Zeppelin's John Bonham, Neil Peart of Rush, and Mötley Crüe's Tommy Lee.
On the other hand, the talented guitarist Vinnie Vincent was a member of the rock band KISS from 1982 until 1984. Performing on the band's tenth and eleventh albums, Creatures Of The Night and Lick It Up, the guitarist contributed KISS' 1992 effort Revenge as a co-writer.
In 1978, when Vinnie Vincent wasn't even a KISS member yet, Carmine Appice had seen Vinnie's talents and invited him into his solo band Carmine & The Rockers. One year after, they had toured together alongside names such as Joe Perry, the guitarist Eddie Spaghetti, and the bassist Zero.
During a new interview with Let There Be Talk, the drummer recalled Vincent's involvement in his band when the interviewer mentioned the Vinnie Vincent fiasco. Replying to the interviewer's question, Appice called the former KISS guitarist idiot.
"Oh my god," he says. "That guy's a total idiot. He's really talented. I had him in my band, Carmine & The Rockers, and in 1978 when I was at Rod [Stewart], I was gonna do a solo album on the side with him.
"And I remember, '79, we went out and did tours with original stuff, we played with Joe Perry, and there's a great band. The bass player named Zero, guitar Eddie Spaghetti, and Vinnie Vincent was Vinnie Cusano."
"He was in my band. And we wrote these great songs, we were ready to get a record deal, then he acted like a total asshole and said, 'Oh, well, I wrote this song,' even though it's because of my connections and everything we're getting the record deal.
"We agreed we would split everything with everybody, make it even. So whoever writes a song doesn't run around in a Lamborghini and the other guy has a Volkswagen.
"He agreed to that, and then when it was time to do it, he backed out. So when he backed out, we said, 'Well, fuck this.' We blew the band out."
Appice Recalls What He Had To Tell KISS Members About Vinnie Vincent
Carmine Appice then continued by revealing his phone call with KISS founders Gene Simmons and Paul Stanley. According to him, he had praised Vinnie Vincent's songwriting skills, guitar playing, even more, his singing talents. But at the end of his words, he had also added how a troubled man he is.
"Then I got a call from Paul Stanley and Gene, saying, 'We got this guy Vinnie Cusano to join KISS. What do you think?'" Appice continues.
"I said, 'Dude, he's a great talent, great songwriter, decent singer, great guitar player, but he's trouble. It's up to you guys, I can tell you he's trouble.' They hired him and what happened?"
"Yeah, that's right – trouble! And then he disappeared. And then, somehow, the guy who was promoting that return, when you see that video, that big heavy guy, Derek, called me and said, 'Hey, we're going to do a gig with Vinnie Vincent, and it would be really cool. We know you were friends with him and you knew him…'
"My career went on to do fine things. I ended up not meeting him, but I wasn't holding any grudges or anything. So he said, 'I would love for you to talk to him, maybe you can do the gig with him.'
"Something like that, I can't even remember what went on because it was so fast and quick."
Elsewhere in the interview, Appice has also mentioned Vincent's KISS tenure. Saying that Vincent did great with KISS, the drummer added that Vincent tried to outdo Yngwie Malmsteen with his band Vinnie Vincent Invasion.
"In KISS, he was great because he played like Vinnie," he comments.
"Then with the Vinnie Vincent Invasion, he was trying to outdo Yngwie [Malmsteen].
"Come on, Yngwie is tremendous, and Yngwie played on my record, my Guitar Zeus, and he played tremendous on my record."
Back in June 2021, Vinnie Vincent had discussed his possible reunion with KISS during the band's farewell trek. According to him, it could have happened.
"Yes and no," Vincent added. "Yes in a big way, and, for my own little reasons, no. But yes in a big way. Of course, because we're just a natural team.
"So, when you're natural, it feels natural to you. If you have a boyfriend or girlfriend, and they feel so great to you, and you have such a great relationship in a certain way, what, are you gonna look for someone else?
"This person works for me. They know me; I know them; and it's a great marriage. But maybe there's something there that doesn't work. So, it didn't happen. But it could have. And I mean it really could have."