Nikki Sixx Says Mötley Crüe 'Will Be Ready To Go On Tour In June 2022'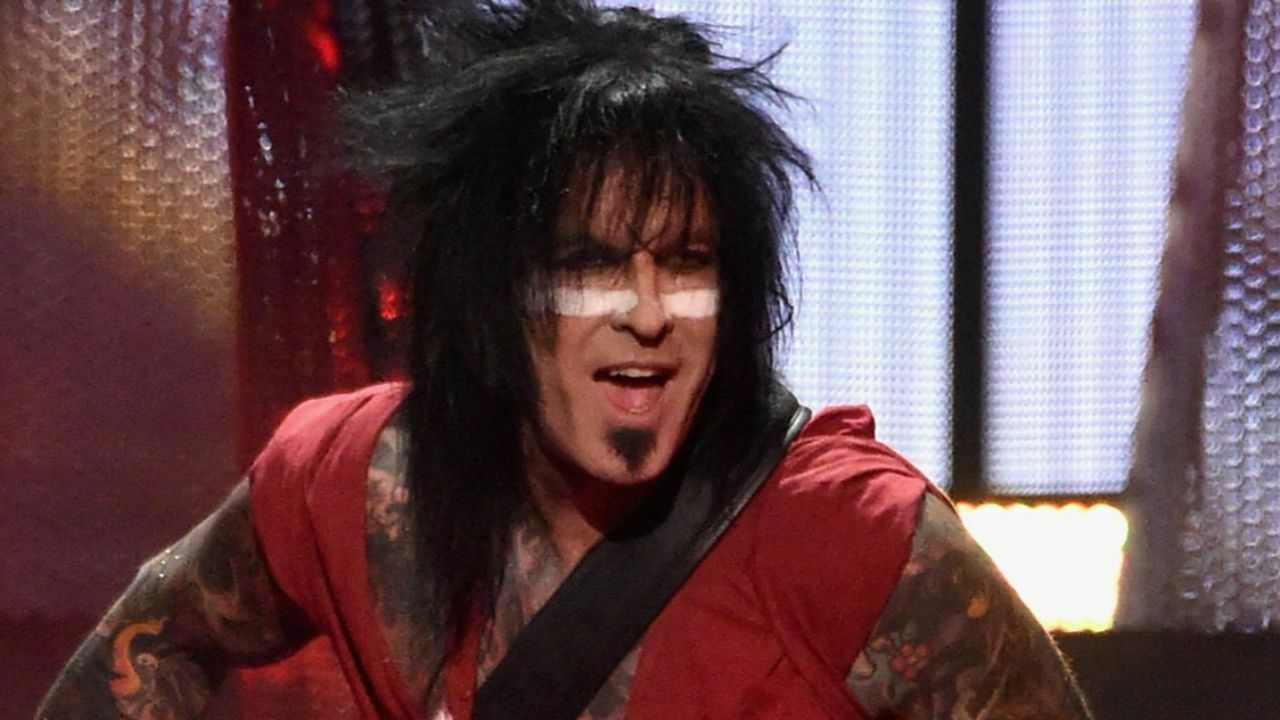 Mötley Crüe bassist Nikki Sixx has opened up about if his band Mötley Crüe's postponed tour will ever happen and said that they will be ready to rock fans on postponed Stadium Tour in June 2022.
Nikki Sixx gained international fame for being the bassist of his co-founded heavy metal band Mötley Crüe, the band that was firstly activated from 1981 to 2015 and later then announced its reunion in 2018. Debuted with the band's Too Fast For Love in 1981, Sixx performed in the entire albums of Mötley Crüe.
As some of you might remember, Mötley Crüe had postponed its Stadium Tour several times in the past. Although the band first announced its reunion with the band's original dates in 2020, Mötley Crüe had been forced to postpone the tour to 2021. In 2021, they once again postponed the tour to 2022.
Recently, Nikki Sixx made an appearance on Cleveland.com to talk about his band's Stadium Tour and his bandmate Vince Neil's unfortunate stage accident, which caused him to break his ribs. At first, the bassist touched on his band's upcoming Stadium Tour and revealed what he excepts from the future.
"We're impatiently waiting for when we can start band rehearsal," Nikki Sixx answered when he was asked about Stadium Tour. "We usually rehearse for about a month; that gives us a little bit of time to work on other stuff as well, set up and break down and stuff like that.
"The Stadium Tour chapter was important for me to write because I wanted to (tell) fans what we do, at least what I do, to prepare for such a thing."
Nikki Sixx Admits Mötley Crüe Will Be Ready To Tour In June 2022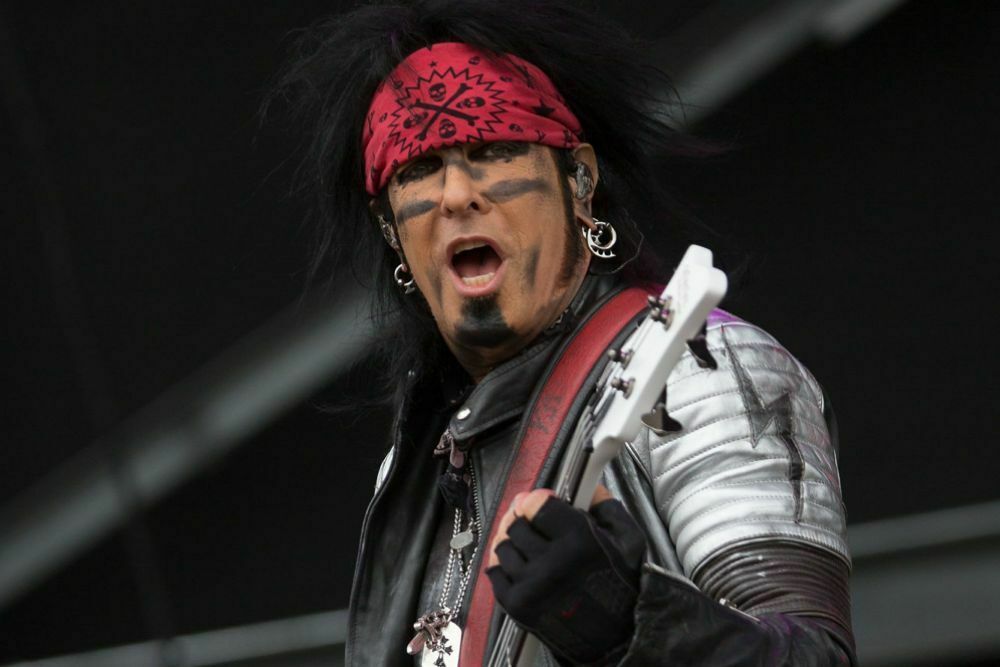 Nikki Sixx then continued by sharing his recent conversation with Vince Neil after he fell off the stage. According to him, he was lucky because the guitar on his neck broke his fall and saved him from serious injury.
"I called him up and said, 'Vince, what happened?' and he told me, and we started laughing about one time we both fell off the stage at the same show," Sixx continues.
"But he was really lucky; he said if it wasn't a song that he was playing rhythm guitar on it could've been his head, which would've been a worse injury. The guitar broke his fall."
Concluding, Nikki Sixx said Vince Neil will heal up until the band's upcoming Stadium Tour. If you are one of those who asks when Mötley Crüe will play its Stadium Tour, according to Sixx, they will be on stage in June 2022, as expected.
"He'll heal up, and we'll be ready to go on tour in June," Sixx says.
"This tour's been postponed twice; we just didn't have enough information at the time, with protocols and all, to go and do a stadium tour this year. We're all feeling good about it now, and we can't wait, man."
Back in this mid-October, Nikki Sixx had discussed his band Mötley Crüe's place in his life. According to him, Mötley Crüe's members changed his life forever.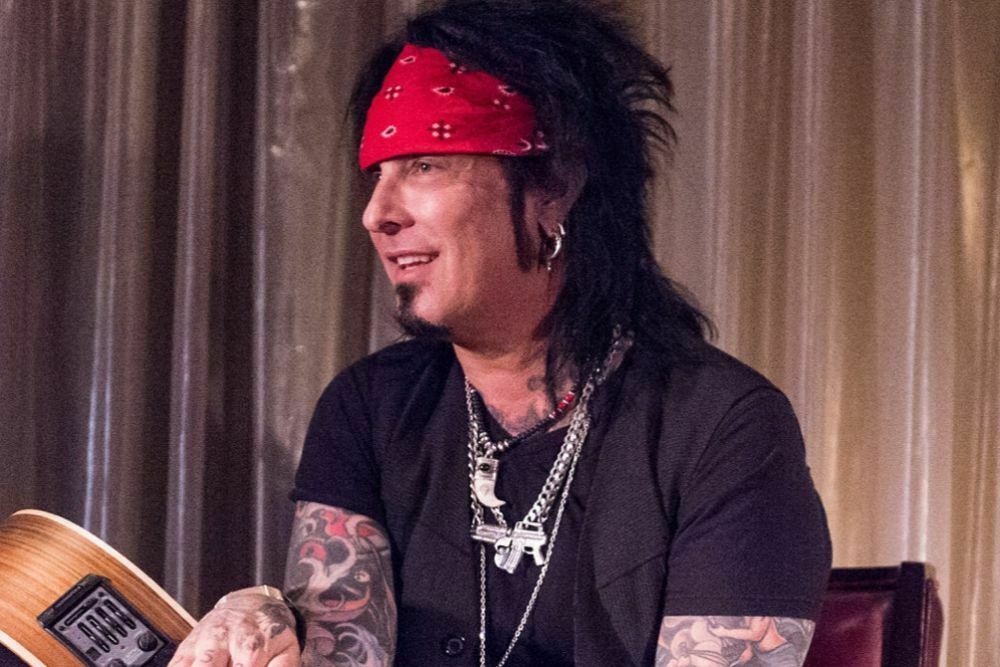 "At that time, in 1976, Van Halen, the biggest band in Los Angeles, blew up and was gone, and they changed the music scene forever because no one had ever seen a guitar player like that [Eddie Van Halen]," Sixx said.
"Then you had Quiet Riot with Randy Rhodes, and Quiet Riot had two Japanese record deals. They didn't have good distribution, but in L.A., they were like it. I would go see them and all that stuff.
"Then there was London, my band, and when we got Nigel Benjamin, who was the guy who replaced Ian Hunter in Mott The Hoople, that band was Queen meets Bowie meets T. Rex.
"We couldn't get arrested because they wanted us to do our hair like Flock of Seagulls or the handclaps like U2 does and the Go-Gos and we're like 'No, this is who we are!'
"No record companies would sign us, and when Capitol Records, my own uncle passed on us, Nigel Benjamin with such talent did not have the fortitude to keep it together and keep working so he quit the band. I was not going to go back to Idaho and work on a Goddamn farm again. I had a dream and I just kept going, and a lot of that is important for people to understand.
"Bad shit happens to good people, but you have got to keep going. In fact you might have to work harder than the next guy, and if I hadn't continued on, I would have never have formed Mötley Crüe. I would have never have met Tommy, Vince, or Mick… and they changed my life forever."