AC/DC Drummer Says He Shocked When Brian Johnson Replaced With Axl Rose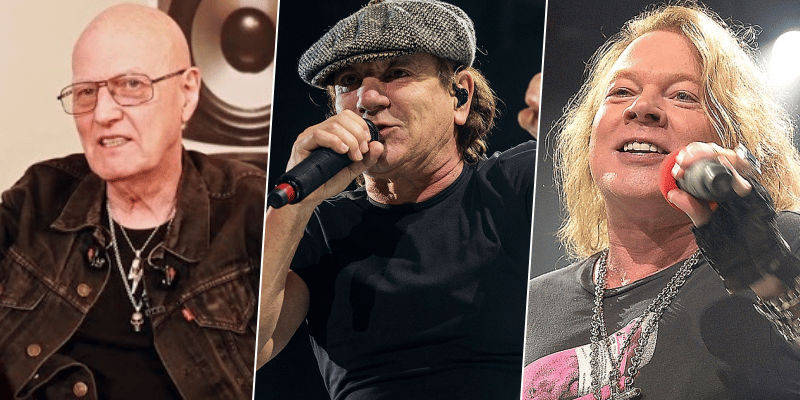 Australian rock band AC/DC drummer, Chris Slade, spoke to Sonic Perspectives and remembered his first reaction when the band's legendary singer Brian Johnson replaced with Axl Rose.
While he talks on the issue, Chris touched how Brian Johnson performed with the band. He continued by remembering his reaction to Brian Johnson's departure.
"I think Brian was doing the best he possibly could do. I could hear him so well because I was using in-ear monitors. He didn't sound anything like he thought he sounded. But of course, he felt really bad that he couldn't do what he considered his best.
"I was shocked when he was no longer around. I was even more shocked when they said they were trying out Axl Rose. I was like, 'What?' Because I heard all the stories.
"Turns out he was the nicest guy, and when he started singing, I didn't realize that he had that voice. He was phenomenal and could cover all the eras! He was never late for anything as AC/DC goes by the second, not the minute when they start a show.
"Only once did they not start a show on time in 45 years, and I happened to be in the band. It was due to an issue with Angus' guitar not being set-up properly. As far as they were concerned, they have never been late on stage."
Chris Slade rocked the stage with AC/DC for the first time between 1989–1994, but when the dates showed 2015, he rejoined the band.
Click here for the interview.