Tony Martin Says He Got A Call To Re-Record His-Era Black Sabbath Albums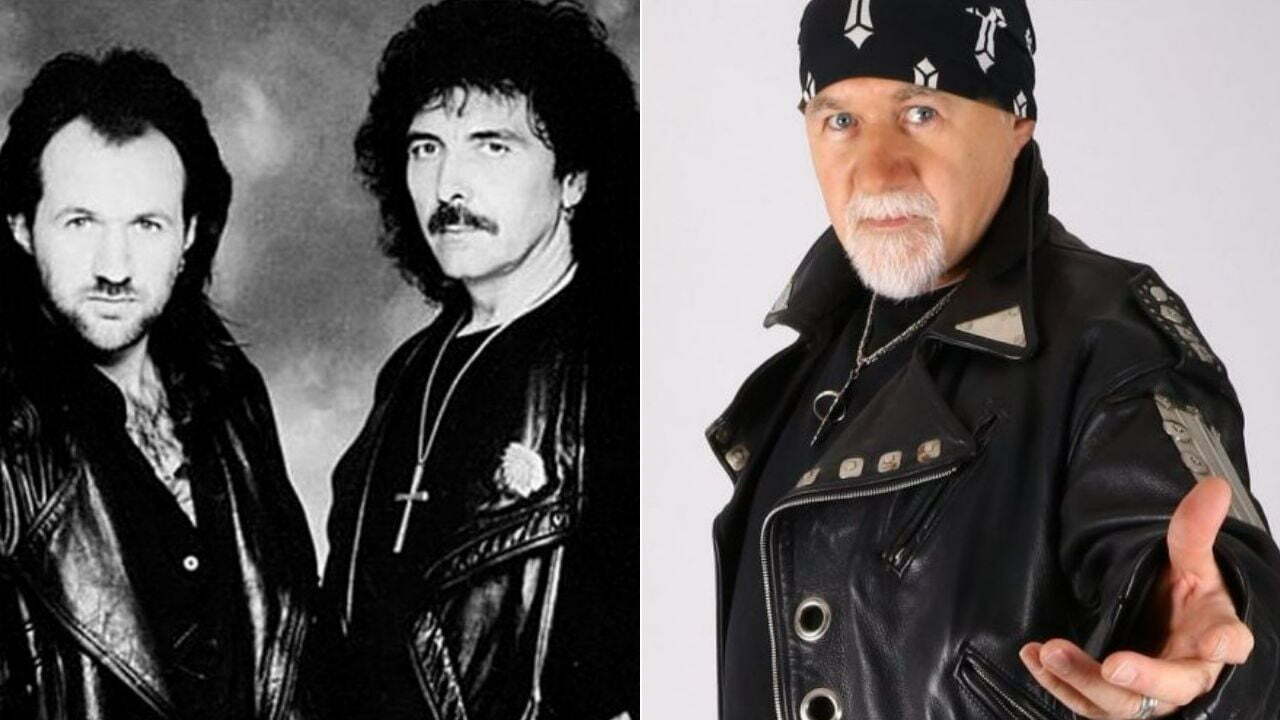 Good news from Tony Martin to Black Sabbath fans. The successful singer has recently updated his official Facebook account to say that he got a call from Tony Iommi's manager, which means they will record the re-issue of Tony Martin era Black Sabbath albums.
Black Sabbath released 6 albums during Tony Martin's vocal period, which are 1987's The Eternal Idol, 1989's Headless Cross, 1990's Tyr, 1994's Cross Purposes, 1995's Cross Purposes Live, and 1995's Forbidden.
On the other hand, 2022 is going to be a good year for Tony Martin fans. In the second week of the year, Martin released his third solo album, named Thorns, after 17 years. Thorns have a 49-minute listening time and consist of 11 songs in total.
During his January 12 interview with The Metal Voice, Tony Martin had talked about the possibility of re-issues of Black Sabbath albums from the Tony Martin era. According to Martin, it all started 4 years ago at the funeral of Black Sabbath's legendary keyboardist, Geoff Nicholls. Meeting at the funeral, Martin and Tony Iommi talked about working together again. In the interview, he had said that he made a conversation with Tony Iommi about the issue, but there were some problems to re-record the albums.
However, giving the good news to Black Sabbath fans with his post on his official Facebook page today (January 19), Martin told fans that Tony Iommi's manager called him and received the news that the problems had been solved.
"So i got a call from Tony Iommi's manager," Martin said in his post. "It seems there is now a record deal for my era of Sabbath albums!!! so It looks like a re-issue is actually going to happen!!! There could be a LOT of 'Tony Martin' around this year! Sorry about that!"
Tony Martin Explains Why It Was A Problem To Re-Record Black Sabbath Albums
Back in Martin's interview on January 12, he had explained why Tony Iommi said they couldn't do the re-issues of the albums. According to Martin, Tony Iommi said no one could ever record new things under the name of Black Sabbath, except for the original four.
"We had a guy in Black Sabbath called Geoff Nicholls," Martin said. "He was the keyboard player. He died four years ago. And when we at Geoff Nicholls's funeral service, I bumped into TonyIommi there, and he said, 'I've got loads of stuff to play you. And we have to get together and see if we can write some new songs. And then maybe we can re-release the Tony Martin-era albums.' And I thought, 'Well, that's cool. Okay. Whatever.'"
"Then the phone went dead for ages — months and months and months and months. So I called him back and he said, 'Come over to the house and we'll talk about it.' So I said, 'Okay.'
"So I went to his house and he said, 'We can't do it.' And I went, 'What?'" Tony continues. "He said, 'We can't do it.' I said, 'Why not?' He said because there's an agreement with the guys of Sabbath that they can only release something [new] under the Sabbath name if it's the original Sabbath members.
"Nobody else can record anything [new] under the Sabbath name… What he said was what we can do is reissue the albums. We can't add anything to it. So what we're expecting, if he ever gets around to it, is for the Tony Martin-era albums, apart from 'Eternal Idol', 'cause that's owned by someone else, to be reissued.
"Remixed probably in the case of 'Forbidden', but I think it'll just be as it was… [We can add] only stuff that's already been recorded at the time.
"I've searched through… I've got hundreds of tapes — things from the writing sessions," he said. "I've got the tapes when Eddie Van Halen was with us writing on 'Cross Purposes'. I sent that over to Tony. That appeared on YouTube; I don't know how that got out. But I've got all sorts of stuff like that. And I thought that was the kind of thing that they would reissue the albums with. But I have no idea. You probably know more than me."