Nikki Sixx Recalls Mötley Crüe Members' Making Fun Of Sharon Osbourne: "No More Backstage"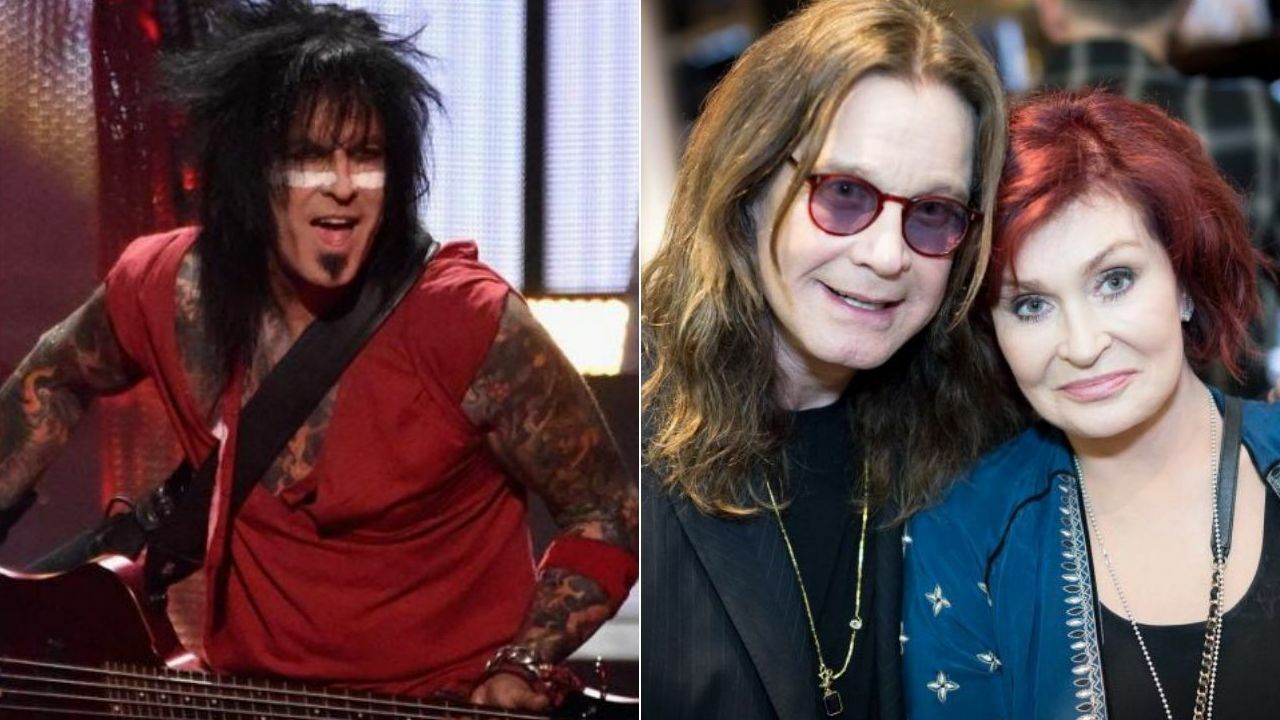 In a new appearance on Let There Be Talk, the bassist Nikki Sixx recalled his band Mötley Crüe members' making fun of Ozzy Osbourne's wife and manager Sharon Osbourne while also touching on how a great collector Vince Neil is.
Nikki Sixx is the bassist of his co-founded heavy metal band Mötley Crüe, which is a band that was firstly activated from 1981 to 2015 and later then announced its reunion in 2018. Debuted with the band's Too Fast For Love in 1981, Nikki Sixx performed in every album of the band.
On the other hand, Ozzy Osbourne received international success as the lead vocalist and co-founder of the heavy metal band Black Sabbath. Released 10 studio albums with Black Sabbath, Ozzy Osbourne had debuted in 1970 with the band's self-titled studio album.
In the mid-'80s, Mötley Crüe was an opening band for Ozzy Osbourne's solo band. Sharon Osbourne was the same Sharon Osbourne that you know. She was prescriptive and strict.
However, during his new interview on the internet, Nikki Sixx recalled one of the funniest moments he ever lived with Ozzy Osbourne with Mötley Crüe members. Saying that Vince Neil is a great collector, Sixx mentioned his band's opening for Ozzy Osbourne and that how Sharon reacted when Mötley Crüe members made fun of her.
"Vince is a great collector, he collects everything," he says. "He sent me a picture the other day of the 'no fun' t-shirt that we have.
"We opened for Ozzy Osbourne and we had all gotten a little bit of trouble – Ozzy had been around, we had been spending time with him, so Sharon was like, 'No more backstage!'
"So, we made a shirt, a smiley face with a line to circle through it, and it said, 'No fun tour.' And Ozzy wore one, the band, all of us wore it, all the road crew…
"When Sharon came in and saw it – god bless her – she just started laughing. She goes, 'Alright, alright, enough with you guys!'"
Nikki Sixx Reveals Vince Neil Collects Everything
Nikki Sixx has once again touched on Vince Neil and his collector side. Repeated that Vince collects everything, Sixx revealed one of the most important things that Vince gave him.
"Vince sent me a picture of that t-shirt and he goes, 'A fan gave it to me the other day,'" Sixx continues. "And I couldn't believe that Vince didn't have it – he collects everything!
"And if you ever need anything, any kind of artwork or anything, Vince is the guy that has everything.
"But I was the opposite – I don't really keep anything. I wish I had a little more thought back then about keeping stuff.
"One of my best friends gave me our first album where there are only a thousand pressings of it – [1981's] 'Too Fast for Love.' And that's the only reason I have it – because he gave it to me."
Back in late October, Nikki Sixx had mentioned the tedious process of his band Mötley Crüe's Stadium Tour. According to him, the band will be starting rehearsals next May.
"We start rehearsals in May," he said. "I start training in December. Now it's down to hard work, getting ready, getting the band into rehearsal.
"We rehearse really hard because we will take a song like 'Dr. Feelgood' and while we're building the show — let's just say the show is… all the lights are moving, they're green and they're slowly moving — we'll build a whole intro in and design the lights and the lasers around that. So it's a long process and tedious."
"So we go to rehearsal and we might need to build in those 32 bars," he continues. "And then we've gotta work with the lighting and the laser company. And then we've gotta make sure everything is organized so we get our count-ins for where we need to be onstage. So there's so much going on.
"What I love is when people come to the show, they're, like, 'That lighting show was crazy.' And we like to make it so that you, as the fan, can come to the show and just the dig the show and not think about it."