David Coverdale on Dino Jelusick's Addiction To Whitesnake: "It's Going To Be Fantastic"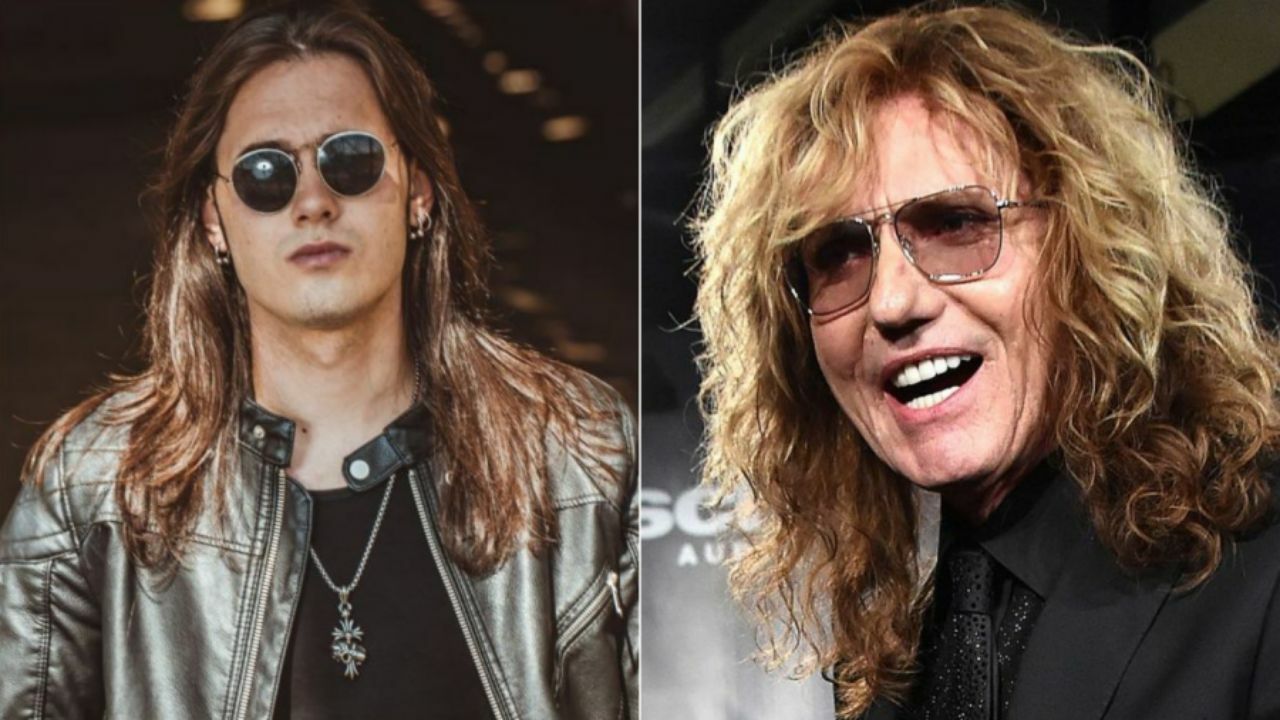 Whitesnake leader David Coverdale has commented on Dino Jelusick's addiction to the band for the band's final tour and revealed his honest opinion on the singer/multi-instrumentalist.
In July 2020, Whitesnake had announced that the Croatian singer/multi-instrumentalist Dino Jelusick will be joining the band for its upcoming final tour.
Recently, David Coverdale has discussed what it's going to be like. Saying that he wants two opposing, Coverdale added that this decision is not to overwhelm the band's current keyboardist Michele Luppi.
"He's going to be the way I have two guitar players," he says to Antihero Magazine.
"I've always seen Whitesnake as an orchestra. I don't see it as a band-band. I don't want two guitarists playing exactly the same song, or just harmony guitars, I want two opposing… you've got the incendiary Joel Hoekstra, entirely different to the electrifying Reb Beach.
"And this is not to overwhelm Michele [Luppi, Whitesnake keyboardist]. Michele's totally secure. I adore him and what he brings to Whitesnake."
Coverdale Recalls How He Reacted To Dino When He Heard Him First Time
Later, David Coverdale has recalled his first reaction to Dino Jelusick. Saying that he surprised him, Coverdale continued by saying that he thought he's a great musician.
"In 2019, Dino's band opened for us in Zagreb, and this is very rare for me, and I went, 'Who the fuck is that?'" Coverdale reveals. "And I was going, 'Wow, that kid's great.' And Joel said, 'Yeah, I worked with him in the Trans-Siberian Orchestra. He's a great guy.' And I said, 'That guy's a snake, dude.'
"And I said, 'Don't say anything yet. I'm going to keep my eyes and ears on him.'"
He Says He's Excited To Get On Stage With 'New' Whitesnake
David Coverdale concluded his words by revealing his honest opinion on Dino Jelusick's addiction to Whitesnake. According to him, it's going to be great to share the stage with Dino.
"So, I think it's going to be fantastic," Coverdale continued. "I'm going to have an orchestra of keyboards for a lot of songs on WHITESNAKE which are big epics, that make them even more musically orchestrated without having an orchestra on stage with us.
"I mean, the guy's great, I can't wait to sing with him. I already have three singers who are good enough to be frontman singers, with Michael Devin and Michele Luppi, and Reb Beach; they are really great singers.
"What's wrong with having another one? And I think he's a super guy. He has his challenges legally at the moment, but talent, belief, and courage will always win.
"And I can't wait for us to start rehearsals, I really can't. It's got to be exciting to me and adding another spice to an already good cocktail."