MOTLEY CRUE's NIKKI SIXX praises AC/DC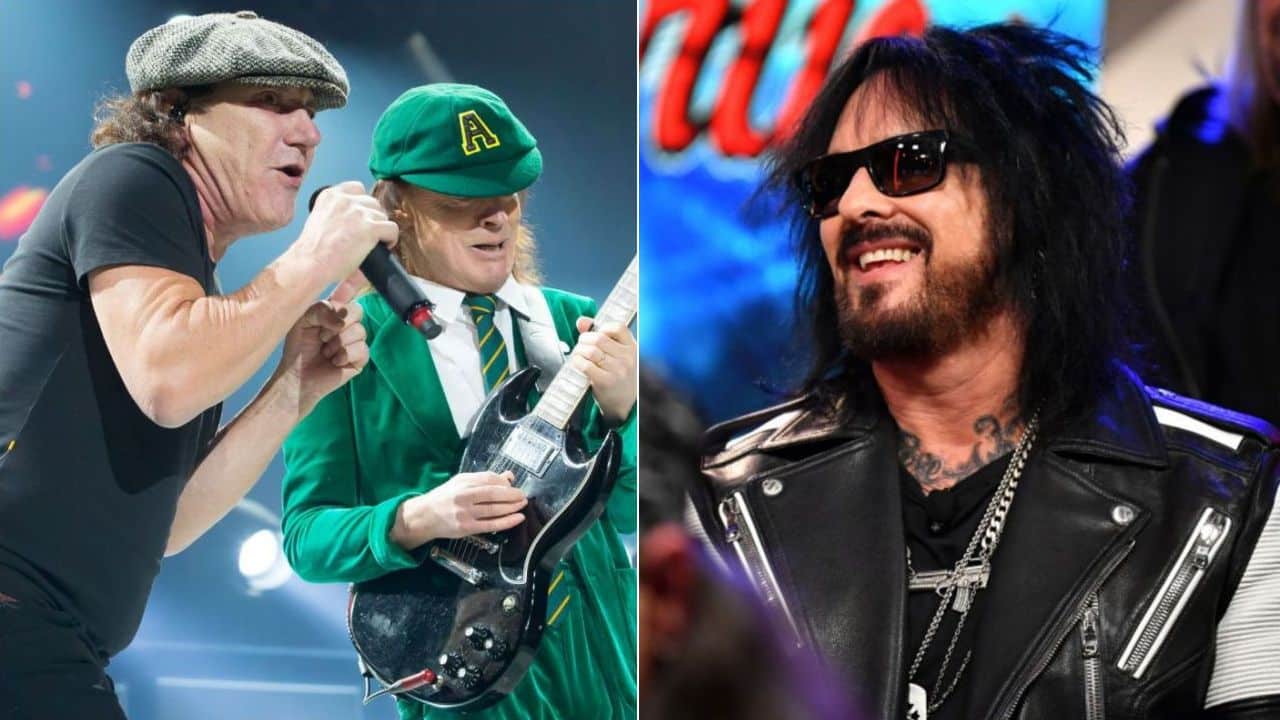 After the Australian rock legends AC/DC's reunion announcement, the whole rock 'n' roll world put a smile on their faces amid the ongoing pandemic. It seems that Motley Crue bassist Nikki Sixx is one of those who's been happy with their reunion.
The 61-year-old bassist Nikki Sixx has recently updated his official Twitter page to contact people who follow him and to reveal his thoughts about AC/DC. Following AC/DC's interview announcement, Nikki Sixx quoted the tweet and praised AC/DC.
Recently, it was announced through the 60 Minutes Australia Twitter page that AC/DC was guested to them to discuss their reunion and newest album, 'Power Up.' Later, Nikki Sixx shared their announcement and put his thoughts to show his admiration.
60 Minutes Australia announced the interview, writing, "Rock 'n Roll's biggest hit! TONIGHT on #60Mins, @ACDC is back. Angus Young and Brian Johnson, in their most revealing interview yet, explain the musical miracle that got the band back together against all odds."
Nikki Sixx added, "One of the worlds greatest bands on 60 minutes. Hells. Bells." He also added a rock hand at the age of his tweet.
AC/DC has just announced its seventeenth and newest studio album, 'Power Up,' which was released on November 13, 2020.
AC/DC's reunited line-up includes Angus Young on lead guitars, Phil Rudd on drums, Cliff Williams on bass, Brian Johnson on vocals and Stevie Young on rhythm guitars.
One of the worlds greatest bands on 60 minutes. Hells. Bells. 🤘🏽 https://t.co/IRWJdQC7s7

— 📷 (@NikkiSixx) November 15, 2020