Motley Crue's Vince Neil Disappointed Fans With A Paunchy Pose Taken Pre-Coronavirus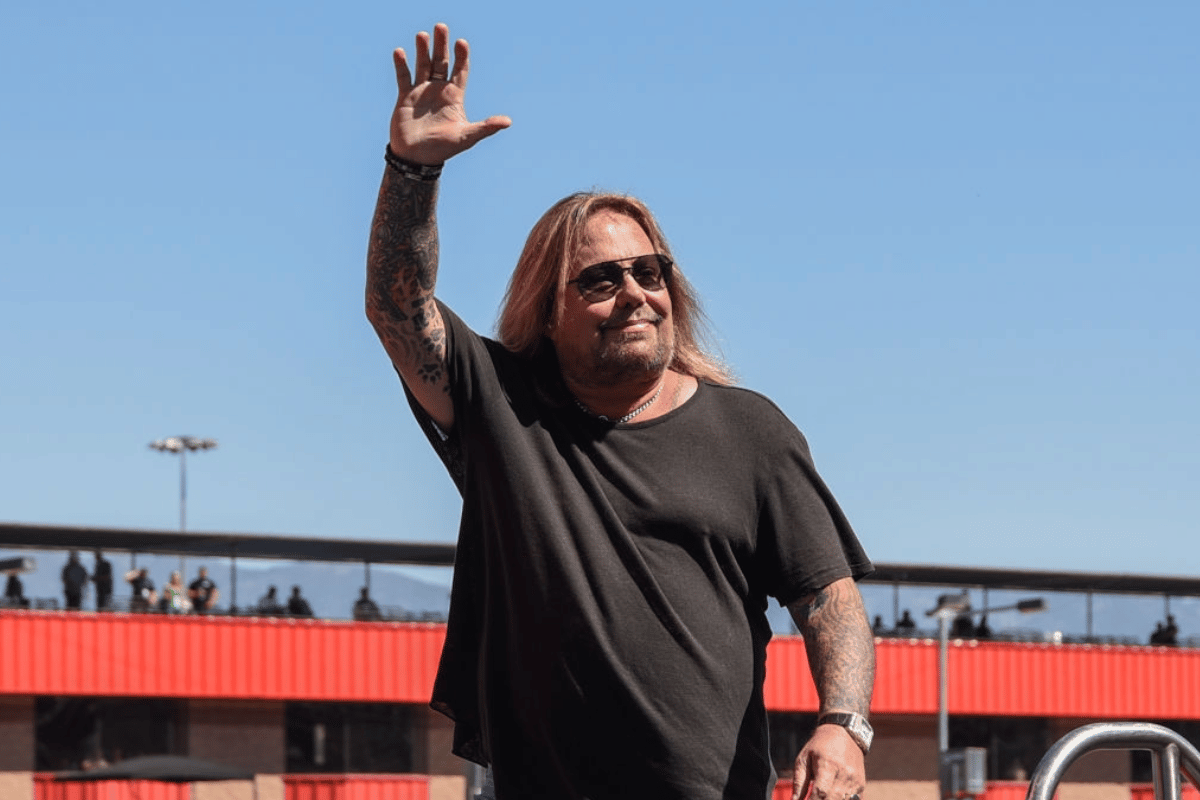 The American heavy metal band Motley Crue singer Vince Neil's one of the rare poses has been revealed by his lovely girlfriend through her official social media channel.
With the recent Instagram post, Vince Neil's latest body condition and body health pre-coronavirus times have been disclosed by his girlfriend, Rain Hannah, also known as the celebrity makeup artist.
In the photo, Vince Neil and Rain Hannah were posing with their dog Cali, who was hunted by their neighborhood. They were around a plane and looking happy. While Rain was shining with her sexy turquoise dress, Vince was looked the same with his hat.
When we touched his body condition, we can easily say that he disappointed Motley Crue fans. Although he was practicing for their Stadium Tour, which was postponed to next summer, he showed that nothing has changed.
In the photo, Rain wrote:
"Great memories… @cali_neil and I loved traveling with the boys 💕 We miss performing around the world! We'll be back!"
You can find the photo below.
https://www.instagram.com/p/CFDUWQnMlkF/?utm_source=ig_web_copy_link