TED NUGENT Spoke on GEORGE FLOYD: "The Thug Punk Killed Himself With Fentanyl"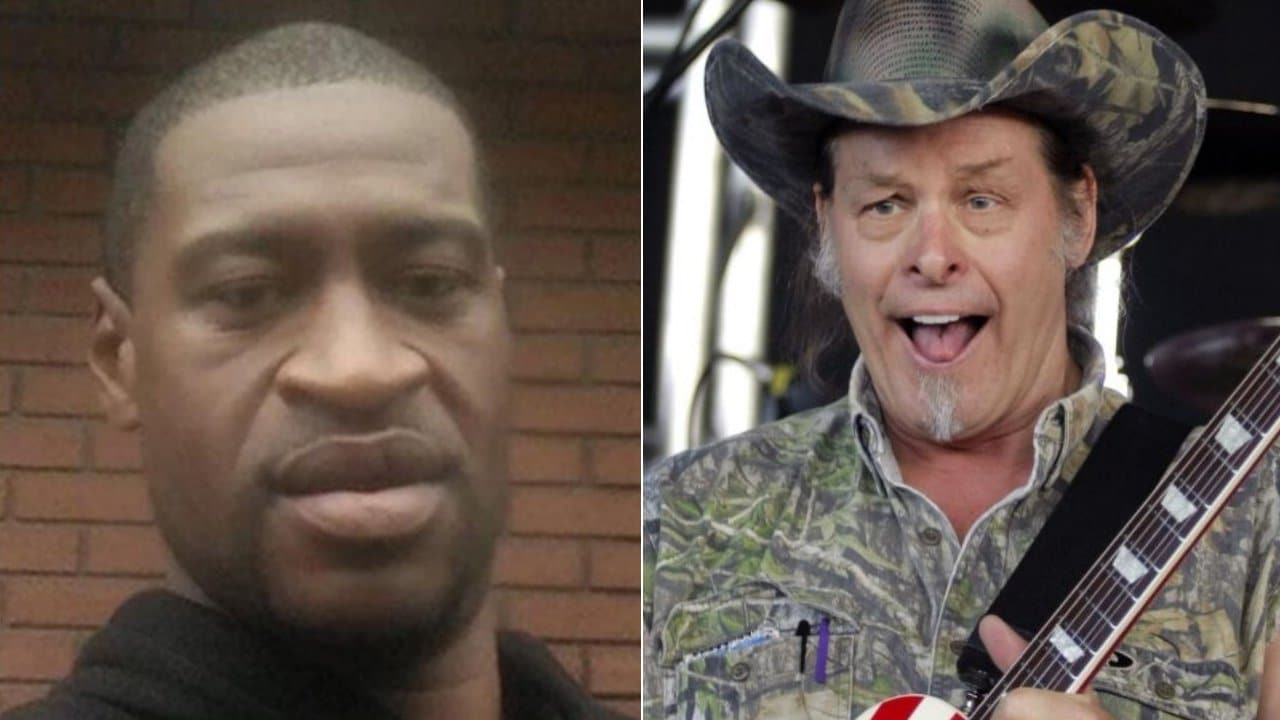 The American musician and political activist Ted Nugent, known for his huge support for Donald Trump, broke silence on George Floyd and made flash comments on him and his tragic passing.
Back in May, George Floyd was killed by a cop named Derek Chauvin in an unfortunate incident. In the video recorded by a person, it was seen that Chauvin kneeled on George Floyd's neck for a long time, even though he said that he couldn't breathe. Later, George Floyd has passed away, and the whole world protested by saying, Black Lives Matter.
Recently, Ted Nugent appeared on his Facebook page for a live podcast and talked about George Floyd. He said about him that he killed himself by using fentanyl. Ted defended that the police officer is completely innocent.
"Call your mayor, call your senator, call your congressman, call your governor. Let 'em know you stand for law and order," Ted said. "And you might wanna mention that those cops in Minneapolis did not kill George Floyd; George Floyd killed himself with fentanyl. Tell the world that the Minneapolis cops didn't kill George Floyd, the thug punk that ruined his family's lives, ruined his neighborhood, ruined his fellow man, ruined everywhere in America where George Floyd went, 'cause he was a punk thug criminal who ingested fentanyl and committed suicide on fentanyl. The cops had to subdue him. He was gagging and couldn't breathe all by himself in the back seat.
"Tell me you know of this. Tell me you know that George Floyd killed himself with fentanyl. And the cops are completely innocent. They were serving and protecting. They had to subdue the wildly violent, fighting punk thug George Floyd."
Ted repeated his words over and over and said that George Floyd killed himself.
"George Floyd killed himself. The cops were subduing a violent, fighting, lifetime thug who ruined everyone's life in his life. And he's a hero to Nancy Pelosi and the thug party Democrat Marxist gangbangers.
"Holy God. Holy God — somebody speak up. George Floyd killed himself with fentanyl. And if you're dumb enough to take fentanyl… What the fuck? Oh my God."
Listen his words below.