Aerosmith's Joe Perry Explains Why He Wanted To Fire Steven Tyler And Hire Sammy Hagar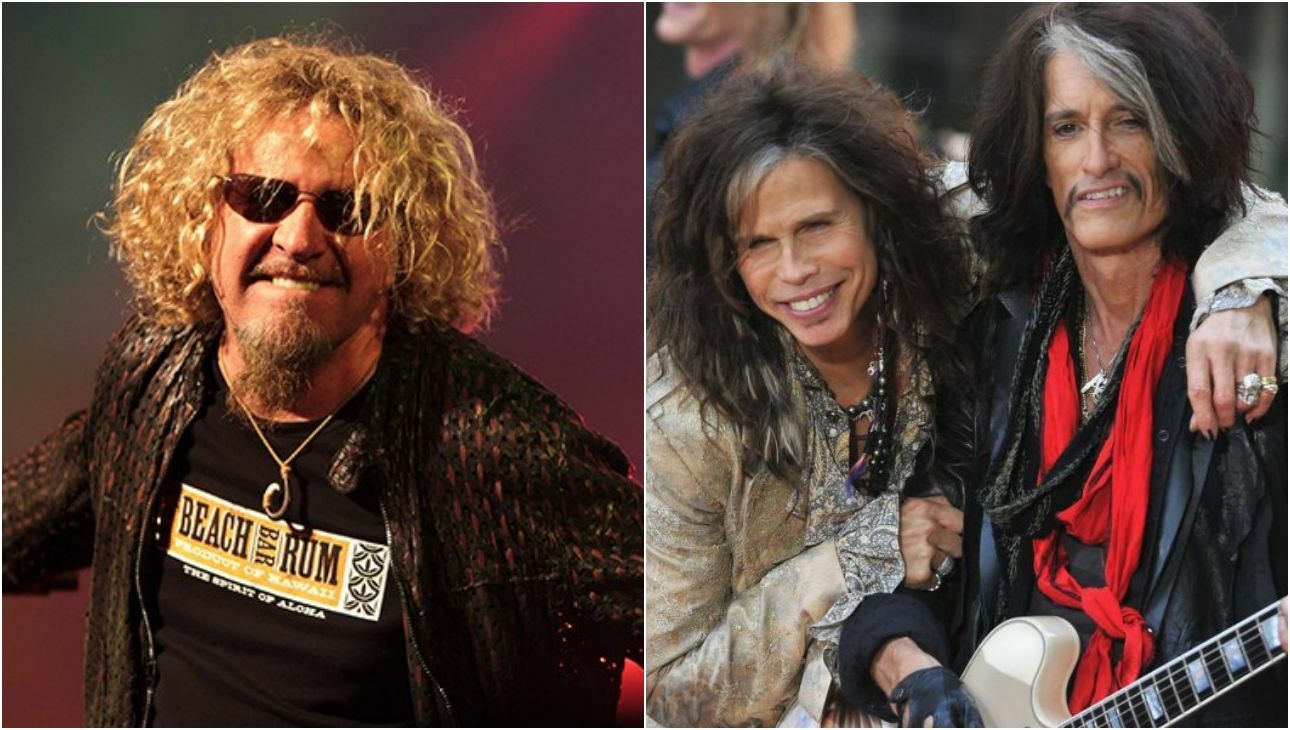 In a new interview with Ultimate Classic Rock, Aerosmith guitarist Joe Perry has explained why he wanted to fire the band's singer Steven Tyler and to hire Sammy Hagar and said Hagar is an easy person to get along with.
In the past of the band, Joe Perry has parted ways with Aerosmith in 1979 since their forming year, 1970. Following his 4-year breakdown with them, Perry has rejoined in 1984. During his stay away from the band, he has released three albums with The Joe Perry Project.
However, in his recent appearance, the musician was asked about Sammy Hagar. Answering the question about Hagar, Perry has also touched on Aerosmith band members and mentioned ups and downs.
"It was really another one of those times, you don't keep a band together without a lot of bumps," Perry said.
"I won't get into the names because I've heard of bands that just would not…
"They didn't even talk to each other when they would have a band meeting, they'd walk in and each one would have the lawyer with a briefcase, they would get their business done and then walk out.
"They weren't the guys they were when they first started… There's a lot of that, every band has its ups and downs. It just was at a point where…"
Perry Mentions Tyler's TV Show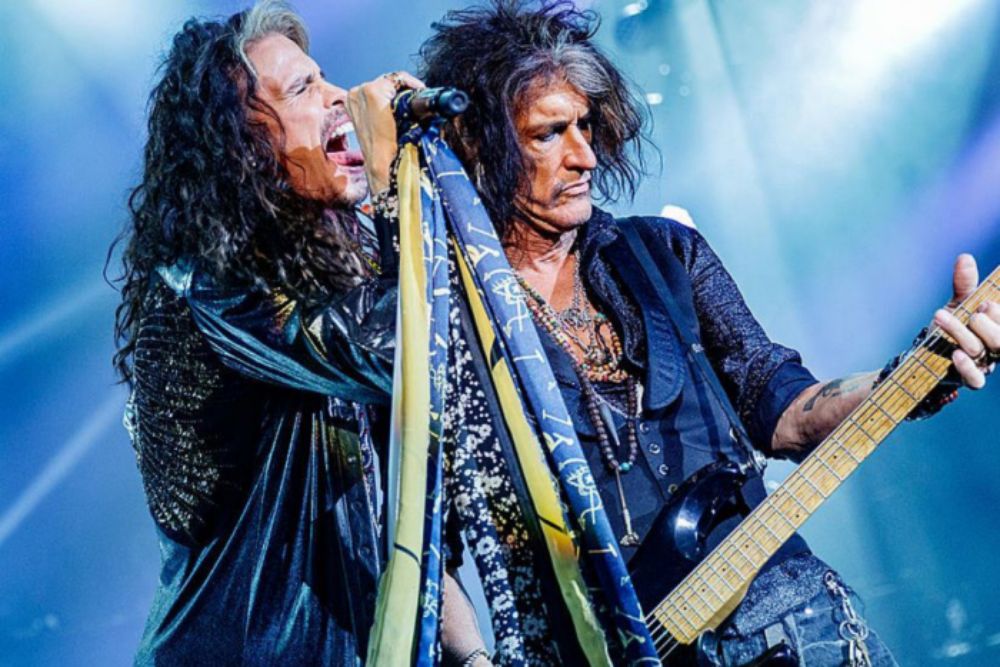 Then Joe Perry recalled his 4-year departure and said he released solo records. He also mentioned Steven Tyler's TV show and said the band was not tough at all at the time.
"I'm not sure, everybody has something," Perry continued. "When I left the band for four years [in 1979], and I have since put out six or seven solo records, I got another one coming out…
"But anyway, over the years, everybody has to bust out and do what they want. And I remember Steven doing that TV show, I thought that was great.
"I just knew he had to do something like that, and doing this that solo record that he did. So the band wasn't that tight, there was talk and there were so many people involved – lawyers, different managers…"
He Says Sammy Is A Mellow Guy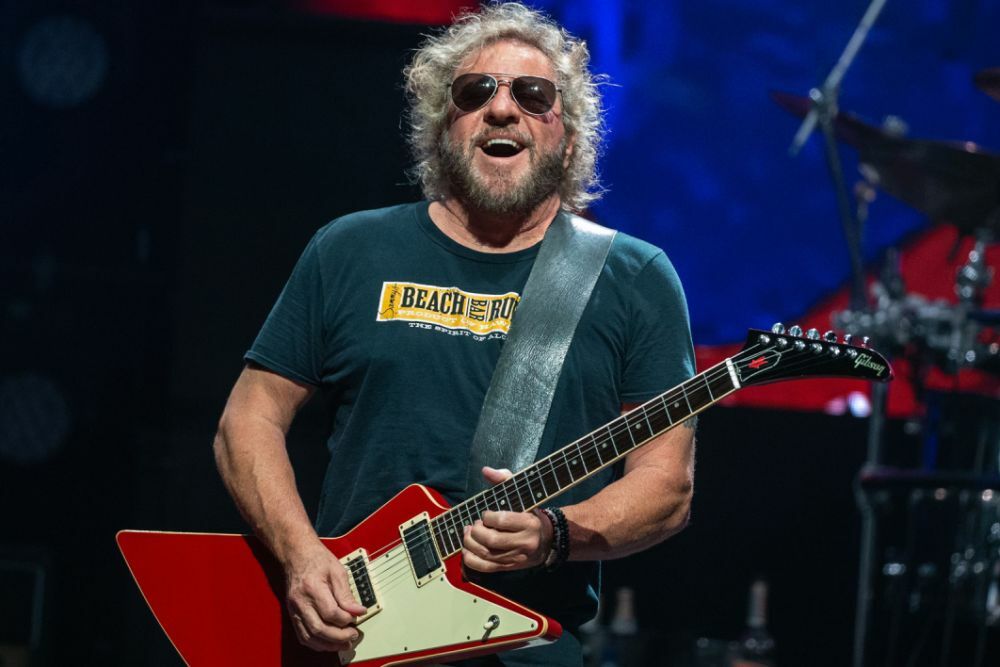 Continuing to talk about Sammy and Tyler, Joe said Hagar is a mellow guy easy to work with.
"I thought Steven wants maybe to take four years off, do what he wants to do," he continued. "And so the whole looking around for another lead singer thing, just as soon as that happened, that raised its head.
"I'm not sure how it got out there, but Sam I know as a really mellow guy, easy to get along with. And he definitely had the pipes – so I can see why that idea had been floated."
Perry Considers Tyler The Brother That He Never Had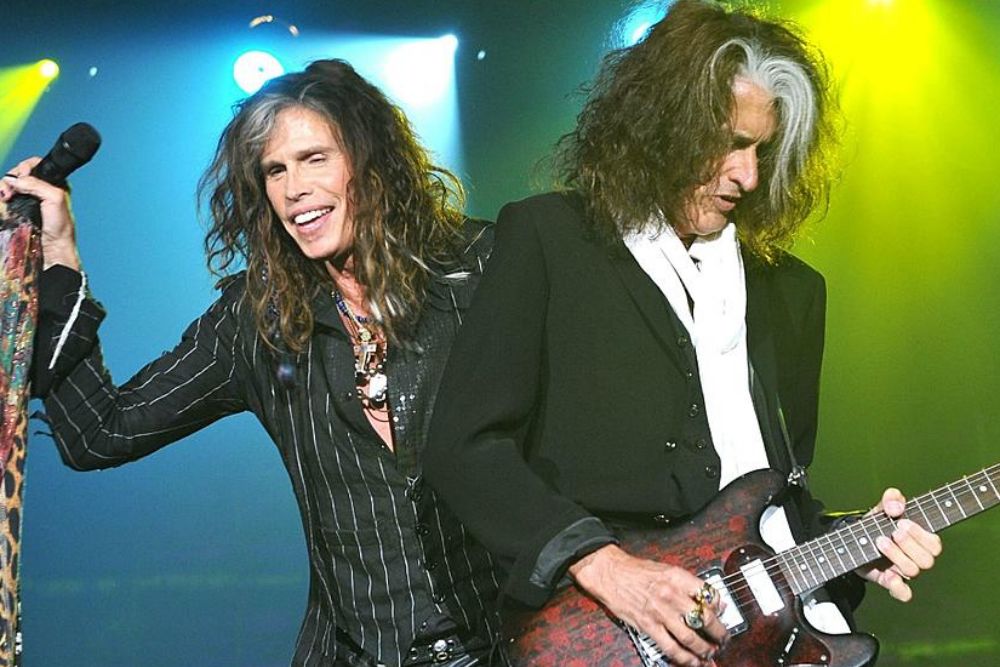 Concluding his words, the guitarist said that he considers Steven Tyler the brother that he never had, although they thought previously that that's enough for the togetherness.
"But we also had a shortlist at that point," he added. "Things went the way they did, everybody got out of the system what they wanted to, and then we slowly glued back together.
"You could say that they had split apart more than when I and Brad left. There were other times when we were like, 'OK, that's enough, we've done enough,' whether it was Steven or whatever.
"That's what it takes to keep it together. But as of today, I consider him the brother that I never had.
"We're probably as close together now as we've ever been, and we're looking forward to getting back on the road together. It's a long journey, man, and the steps go sideways, it would have been an interesting thing if it came to pass."