Gary Holt Mocks Motley Crue While Discusses The Reunion Possibility Of Slayer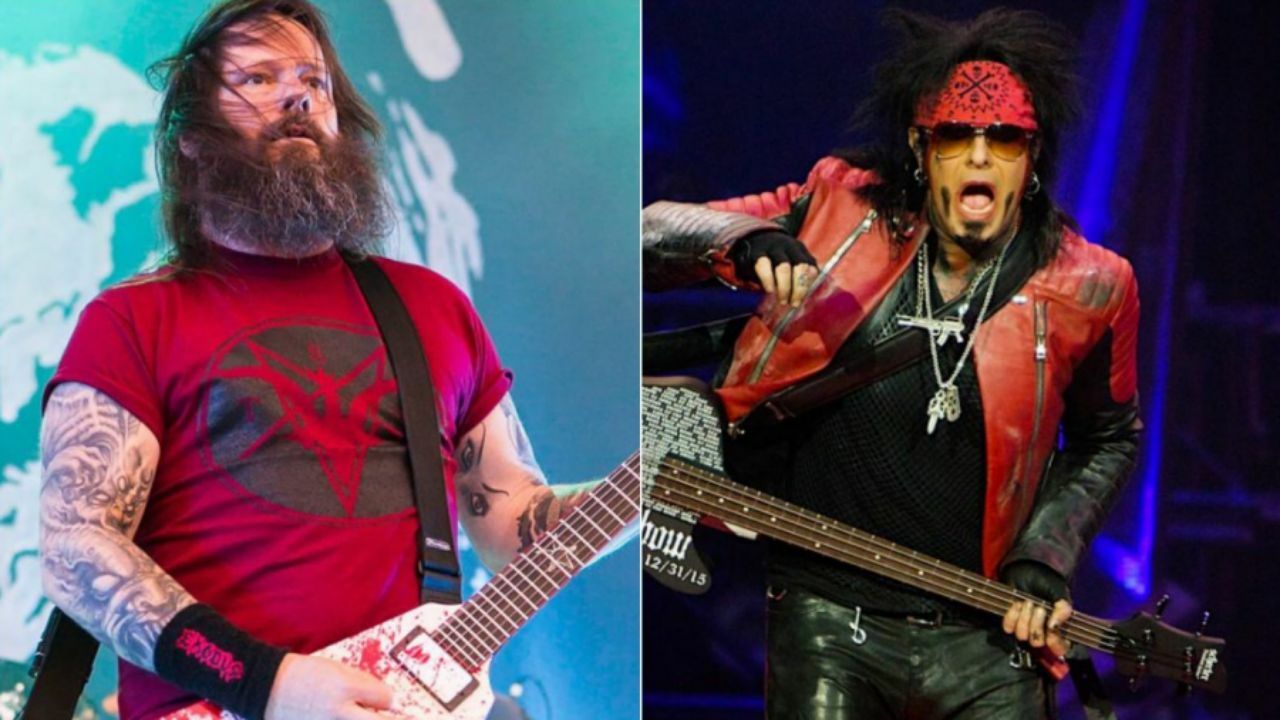 The current Exodus leader and former Slayer guitarist Gary Holt has discussed the reunion possibility of the thrash metal band Slayer and mocked Motley Crue while revealing his honest opinion.
Slayer was a thrash metal band that was formed in 1981 by the band's singer Tom Araya, drummer Dave Lombardo, and guitarists Jeff Hanneman and Kerry King. They were one of those thrash metal bands called The Big Four, alongside Metallica, Megadeth, and Anthrax.
Throughout its career, Slayer had released twelve studio albums, four live albums, four video albums, fourteen music videos, two EPs, and sixteen singles. They won two Grammy Awards of five nominations. The band has also earned one multi-platinum plaque and six gold certifications throughout its career.
From 2011 to 2019, Gary Holt was a member of the fold in Slayer. As you remember, Gary Holt had joined the band as a touring guitarist firstly, but in 2013, the guitarist was confirmed to be a permanent member of the band, following the band's guitarist Jeff Hanneman's death on May 2.
However, recently, Gary Holt has discussed the reunion possibility of Slayer. When the interviewer of Scars And Guitars Podcast asked if Slayer ever returns for more shows, Holt admitted that it'll never happen and mocked Motley Crue.
"I highly doubt it… To my knowledge, it'll never happen again," Holt admits. "To my knowledge, I don't know at the same time. Maybe someday someone just offers so much money that it changes people's minds.
"But the band went out on a fucking super-high note, on top, and why sully that? I mean, we've already outlasted Motley Crue's retirement. [Laughs]
"Well, theirs has gone a little longer because of the pandemic, but it took them — what? — a year to decide they'd tour again."
Gary Holt Says It Was Emotional To Play With Slayer
Later, the interviewer asked the guitarist that what was the most enjoyable part of being a member of the band during its farewell tour. The guitarist admitted that it was emotional. According to the guitarist, his tears were shed when they were playing Angel Of Death.
"Just the amount of people that came out to see it, especially the amount of people who flew in for the final two shows was epic," he says.
"And it was emotional. Tears were shed while playing 'Angel Of Death', and who would have ever thought that would happen? Who plays 'Angel Of Death' [while] trying to keep the tears at bay for the last fucking time?
"But it was an awesome, awesome, moving thing — an amazing part of my life."