Torn and Frayed: The Rolling Stones 70s Albums Ranked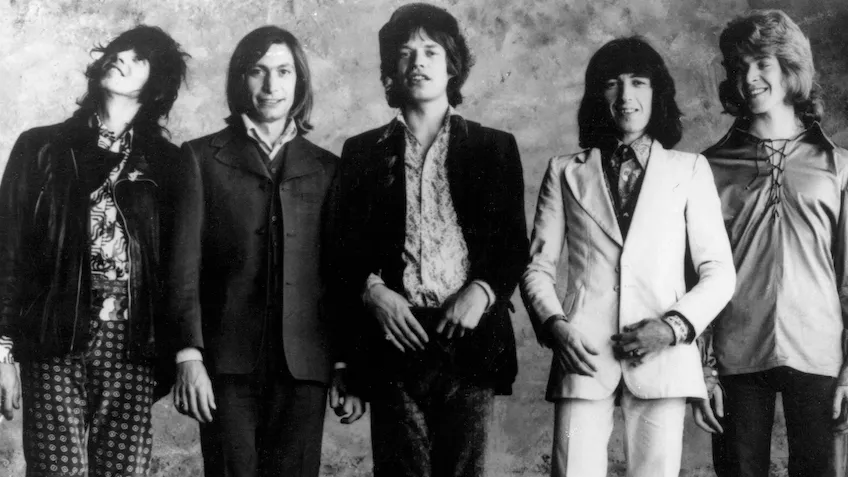 All images courtesy of Getty Images/Wiki Commons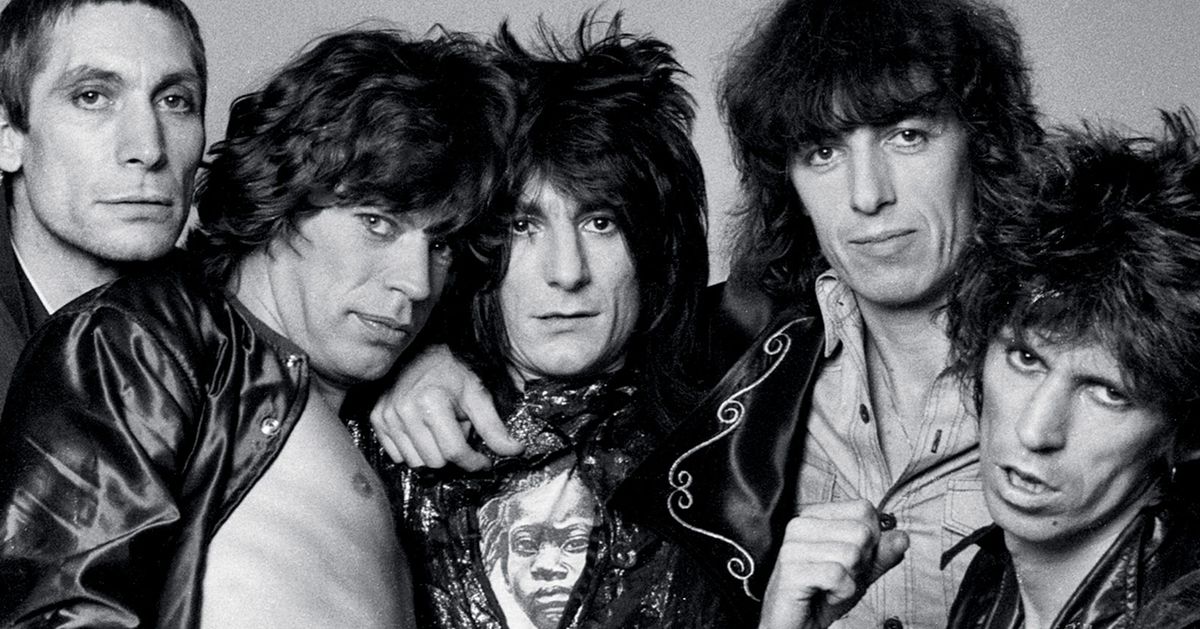 In 1962 a bunch of young kids haphazardly stumbled into each other, over a plethora of circumstances, to play a variety of American Blues standards. Their raucous interpretations garnered enough buzz to secure residencies at some of the biggest clubs in London and resultant tours of the U.K.
Over the decade, experimentation in the form of progressively more original tunes clogged the radio waves worldwide. By the end of the '60s, the band would be dubbed "The Greatest Rock and Roll Band in the World" and would influence future rockers for eras to come.
The ensemble, if you haven't guessed yet, is none other than The Rolling Stones.
Unfortunately, this success did not come without its trials and tribulations, which would trickle out during the course of the next decade­. The onslaught of changes in popular music over the '70s fused with changes to The Rolling Stones lineup, and stirred with the adversity as mentioned earlier made for a distinctive musical decade in the group's history.
The distinguishing characteristics of The Rolling Stones' '70s output and trajectory, certainly beg for a more significant discussion. What follows will be a unique perspective that ranks the six albums that came to define a decade for a band that helped define rock music as we know it.
6) Black and Blue (1976)
This is one of those albums that has aged gracefully over the years to be adored by legions of The Rolling Stones fans. It is admired for the chances The Stones took with deep forays into funk, reggae, and dance rhythms. However, the album is what amounts to a transitional audition of sorts to replace the talented Mick Taylor. While future and present guitarist Ronnie Wood lent his talents to the album, legendary session musician Wayne Perkins as well as prolific blues guitarist Harvey Mandel also jumped in to provide six-stringed support. The buffet of guitarists and sounds leads to an album that sounds disjointed. Songs such as "Hot Stuff", "Melody", and cover "Cherry Oh Baby" are forgettable at best. While the album has its strong tracks as well, it is undoubtedly the weakest album of the decade.
Essential Tracks: "Memory Motel", "Hand of Fate", "Crazy Mama"
5) It's Only Rock 'n Roll (1974)
It's Only Rock 'n Roll was a landmark album in the career of the band. For one, it was both The Glimmer Twins (Mick Jagger and Keith Richards) first album as producers and guitarist Mick Taylor's last album as part of The Stones. Secondly, it was an album that saw the band first using hints of Caribbean and Funk stylings they would incorporate more heavily in the years to come. Interestingly, It's Only Rock n' Roll also shows the first prominent use of synthesizers in their music, significantly earlier than many of their contemporaries. While no one can deny this LP bears a strong set of tracks, it lacks a certain je ne sais quoi. If I had to put my finger on it, I would attribute it to this being the first time The Glitter Twins had taken over production. It feels like they got caught somewhere between trying to clone Jimmy Miller's style and asserting their distinctive stamp on the other side of the recording studio.
Essential Tracks: "If You Can't Rock Me", "Time Waits For No One", "Luxury", "Fingerprint File"
4) Some Girls (1978)
A masterclass in the balancing act to incorporate new sounds while staying true to the band's identity, Some Girls is breath of fresh air within the macrocosm of the band. Somehow The Stones seamlessly incorporate their classic stylings with that of the popular disco, new wave, and punk sounds of the time. The utilization of blues harmonica in a disco rock song and pedal steel guitar in a post-punk track is sheer genius. Shedding many of their old in-studio friends, including stalwart Ian Stewart, was a large part of facilitating a new-found direction. It enabled the core group to push away from the trap of repeating themselves. Band cohesion had also been reached with Jagger, Richards and company finally found deciding on Wood as a full-time ax-slinger. Likewise, the production seemed to reach a certain consistency with The Glimmer Twins settling in as producers. What resulted was an album that excelled from both a critical and commercial standpoint.
Essential Tracks: "When the Whip Comes Down", "Miss You", "Beast of Burden", "Respectable", "Before They Make Me Run"
3)Exile on Main Street (1972)
Exile has become the end-all-be-all of Stones' albums for many fans. It is an amazing album loaded with exceptional tunes. The problem with Exile begins and ends with its bulk. It's an oversized album that could have been reduced to a single LP if proper editing has taken place. I believe the dearth of mending came from the complexity and magnitude of the sessions that needed to be filtered through to create Exile on Main Street. These sessions were mostly fractured recordings, assembled over multiple months, where it was rare for all the principal members of the band to be present. To boot, a variety of recordings from the Sticky Fingers sessions were purposely held back due to contract disputes and added to the mix of possible tracks to sift through. I surmise it must have been an overwhelming endeavor that resulted in the antithesis of a less is more scenario.
Essential Tracks: "Happy", "Tumbling Dice", "Shine a Light", "Torn and Frayed" "Rocks Off"
2) Goats Head Soup (1973)
I'm sure many will take issue with Goats Head Soup taking home the number two ranking. The way that I see it, it's one of the most underrated Stones albums. Struggling commercially and decried critically, it's oftentimes seen as demarcating "the end of an era" for the band. I am of the opinion that peak Stones albums are the albums in whereby both Miller and Taylor are involved. The gritty and grimy rawness combined with the hard-edged, soulsey, country blues was what I loved most about that era. I feel that blend of flavors reached its precipice with Goats Head Soup. The outside influence of recording at Dynamic Studios in Jamaica also gave an additional layer of essential resonance which added to the overarching soundscape of the album.
Essential Tracks: "Winter", "100 Years Ago", "Doo Doo Doo Doo Doo (Heartbreaker)", "Dancing with Mr. D"
1) Sticky Fingers (1971)
From the infamous Andy Warhol cover to the "Brown Sugar" guitar riff to "Can You Hear Me Knocking" guitar solo to the Gram Parson-influenced country rock of "Dead Flowers" and Wild Horses"—Sticky Fingers is truly one of the most iconic albums in rock history. Without a wasted note, it's the rare album that can always be enjoyed from start to finish. Mick Taylor now fully involved in the recording process to provide a foil to the powerhouse writing team of Jagger/Richards combined with a Jimmy Miller who was now well versed in all things Stones made for a formidable LP. I would say there was also a united desperation to Sticky Fingers as a band trying to assert their newly found independence via their own label. It all made for a unique cross-section in the band's history to produce a one-of-a-kind album.
Essential Tracks: Album from start to finish
– Joe O'Brien (@JoeOB1005) is a contributing writer for Metal Castle and may be reached at joeobrienjournalism@gmail.com