Paul McCartney Recalled John Lennon's 'Shocking' Words In Memory Of Himself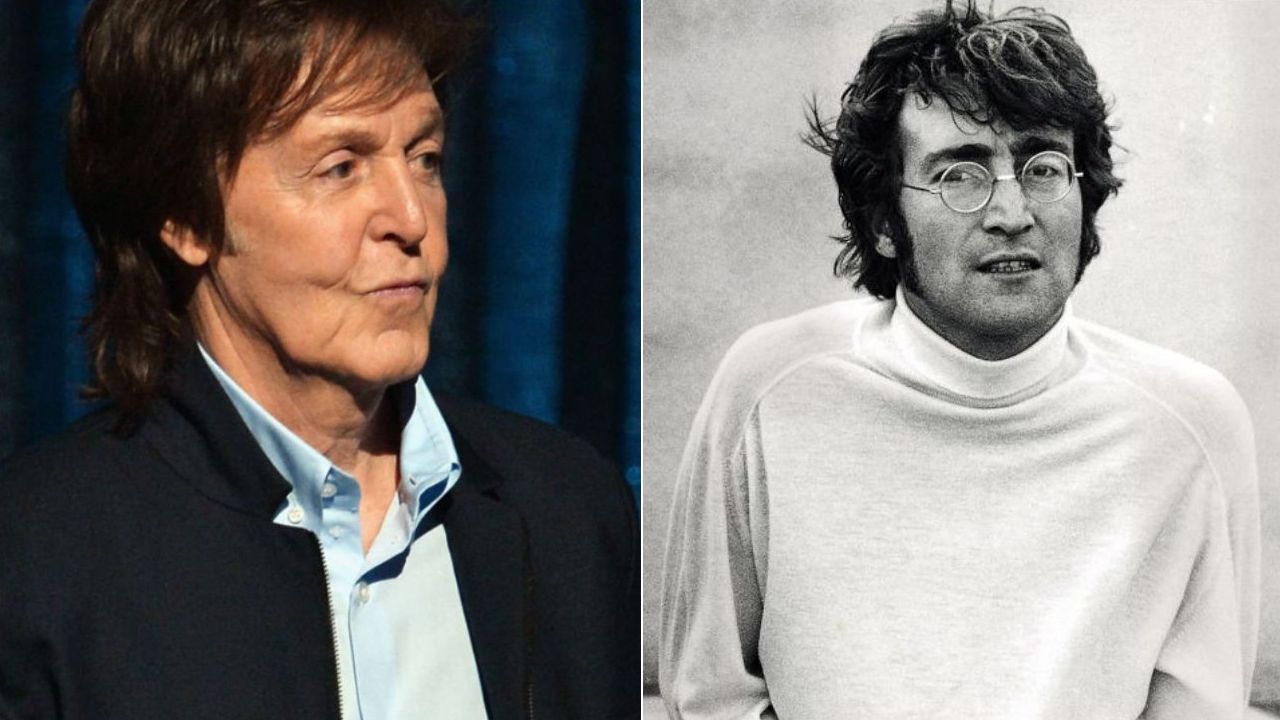 Paul McCartney and John Lennon were two of the biggest musicians in the history of rock. Being the core members of the rock band The Beatles, McCartney and Lennon are considered the pioneers of rock and roll.
One of those two great artists, Paul McCartney, is leading the list that names the richest rockstar in the world. Even though he is known for his contributions to The Beatles, which features 21 studio albums, 54 compilation albums, 6 live albums, 36 extended plays, and many more things, the 79-year-old rocker has been doing huge things during his solo career, which he started following the disbandment of The Beatles in 1970 and released 18 solo studio albums.
On the other hand, John Lennon was an English singer who came to world prominence with his works with The Beatles until his passing on December 8, 1980. He was the co-lead vocalist, founder, and rhythm guitarist of the band between 1960 and 1969, but he released proved himself as a solo musician as well as Paul McCartney. As a solo musician, he had released five studio albums and received positive feedback.
Even though McCartney and Lennon did unique things side by side, they were living proof that opposites attract. Having dissimilar personalities with each other, Lennon had fired missiles at McCartney with his solo songs, as McCartney explained it main reason why he ended up writings songs with Lennon.
Paul McCartney Recalls John Lennon's 'Shocking' Words In Memory Of Himself
However, back in 2001, McCartney had revealed Lennon's shocking words that surprised him heavily. Saying that there was revisionism that happened shortly after Lennon passed away, Paul admitted that he was surprised in front of some comments that said Lennon was the only member of The Beatles.
"The minute John died, there started to be a revisionism," Paul said. "There were some strange quotes, like, 'John was the only one in the Beatles,' or 'Paul booked the studio.'
"I don't want to get into who said what, but that was attributed to someone who very much knew better."
In the continuation, McCartney mentioned the time Lennon criticized him with his classic song Yesterday. Claiming that it built into insecurity, Paul added that he tried to ignore his words.
"'John was the Mozart; Paul was the Salieri,'" he adds. "Like, John was the real genius, and I was just the guy who sang 'Yesterday' — and I got lucky to do that. Even with John in that song ['How Do You Sleep'], when he sang, 'The only thing you done was 'Yesterday'.'
"I tried to ignore it, but it built into an insecurity. People would say, 'Paul, people know.' I said, 'Yeah, but what about fifty years in the future?' If this revisionism gets around, a lot of kids will be like, 'Did he have a group before Wings?' There may come a time when people won't know."
Concluding, Paul recalled Lennon's words that shocked him. According to Paul, Lennon asked him that he had worries about his remembrance. Admitting that he was clearly shocked, McCartney revealed that he told Lennon that he was great.
"It was only after we'd stopped working together it even reared its ugly head — the whole idea of who wrote what," he continued.
"Really, John once said to me, 'I wonder how I'll be remembered.' I was kind of shocked. I said, 'I'll tell you how you'll be remembered: You're great. But you won't be here. It won't matter to you, so don't worry about it.' And I thought, 'Why'd he get into that?' But now I understand."
Paul McCartney's Memory On The Beatles' Reaction To John Lennon's Relationship With Yoko Ono
In November 2021, McCartney had revealed what The Beatles thought about John Lennon's relationship with Yoko Ono. Revealing how their relationship affected The Beatles, McCartney had stated that they were not too keen on their relationship at all.
https://youtu.be/wmx-nxjuVq4
"At the time, it was very difficult because we knew John was infatuated with Yoko," he says. "And having known John so long personally, I knew what he liked in a woman.
"And he liked strong women. His aunt Mimi, who raised him mainly, was quite a strong woman and I think he liked that. In his family, there were quite a few strong women. Some of his aunts were strong and very opinionated.
"So when he met Yoko, I think he was very attracted to her and I think it was a great thing for him. I think he needed it. It was time to break loose and so some new things and I knew it was exciting for him.
"But at first, it was… we were not too keen on it at all," McCartney continues. "It was like, who is this and why is she sitting on my amp?
"And for me, this having been my employment and my artistic world for quite a number of years, and having known John since we were teenagers together to this point, to finally coming to an end, it was very challenging.
"The first question was, what do I do now?"