Michael Schenker Explains Why He Rejected Ozzy Osbourne After He Begged Him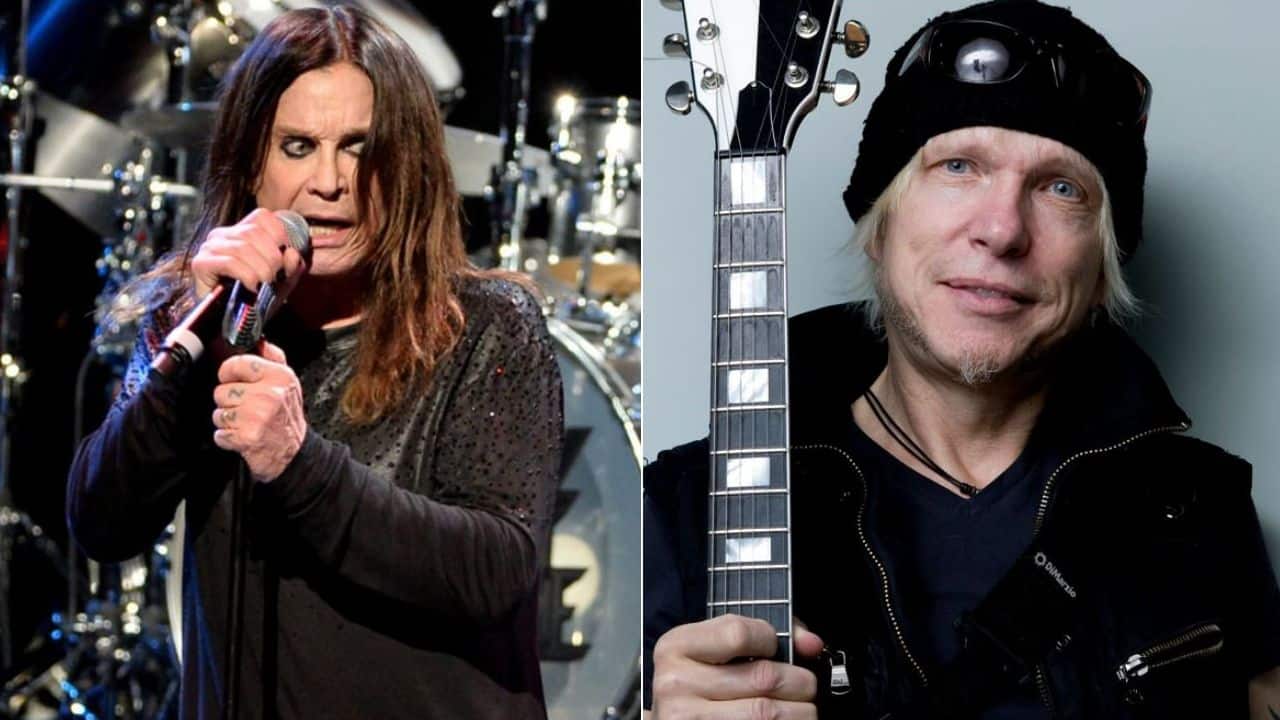 Michael Schenker has once again recalled the time he rejected Ozzy Osbourne and his offer to join his band, although Ozzy Osbourne begged him to join. But come on, don't blame Michael Schenker because he had an important reason to do that.
Michael Schenker has played in a couple of great bands during his ongoing musical career in rock. Known for being the co-founder of the German rock band Scorpions, he was also a member of another rock pioneer UFO. Currently, he has been leading his self-titled band Michael Schenker Group since 1979. Before he formed his band, there were moments he was close to joining legendary artists.
One of those moments was the time he was near to joining Aerosmith after Joe Perry parted ways with the band back in 1979. At the time, he was auditioned for Aerosmith, but it didn't work. He was also asked by David Coverdale to join Whitesnake, but he didn't want to join because he wanted to form his band, as he already did.
All those things happened around Ozzy Osbourne losing his close friend and former bandmate, the late Randy Rhoads, who was a number one fan of Michael Schenker. After Randy Rhoads passed away tragically, Ozzy Osbourne contacted Michael to join his solo band. At the time, Michael had already formed his band and was in the middle of their third album, Assault Attack.
During his recent interview with VW Music, Michael Schenker opened up about rejecting Ozzy Osbourne, even though he begged him to join his band. Saying that Ozzy told him that he was the favorite guitarist of Randy Rhoads, Schenker added that it was strange to be approached by Ozzy Osbourne.
"I was kind of tempted," Schenker said. "I had only just left UFO and the Scorpions, and I had already auditioned for Aerosmith. When I was approached by Ozzy, he told me, 'You were Randy Rhoads's favorite guitarist. I want you to join.'
"It was kind of strange to deal with that situation because Ozzy called me in the middle of the night, and he was obviously very confused and disturbed and begged me to join."
Michael Schenker Explains Why He Rejected Ozzy Osbourne
In the continuation, Michael explained why he rejected Ozzy and his offer to join his solo band. He was confused about what he had to do at the time. He then cleared his mind and made his final decision. He rejected Ozzy Osbourne to continue with his band.
"I considered it heavily, but something was pulling me away," he continued. "I had to analyze what was going on. I didn't quite understand myself.
"And then I came to the solution, I said to myself, 'I cannot do this, because I'm working for self-expression. If I join him, I have to play all these past albums. I have to copy all of them. I have to be on stage. And I have to do something that I just ran away from.'
"In the end, I had to remind myself, 'Michael, you left UFO and you just left the Scorpions. You left for a reason, and for that same reason, you should not join Ozzy.'
"After thinking about it, that was very clear to me, and I don't regret the decision for one minute."
During an appearance on The Eddie Trunk Podcast back in April 2021, Michael Schenker had recalled again why he declined Ozzy Osbourne's offer. According to him, he had a goal of doing his own job and that's why he rejected him.
"Yeah, in the middle of the night, when Randy Rhodes crashed and died, he called me up out of the blue straight afterward because they needed a guitarist.
"Randy was a No. 1 Michael Schenker fan, and he must have always talked to Ozzy about me.
"When Ozzy was in that situation, which was a very terrible situation, and [keyboardist] Don Airey was actually in his band at the time, and he hooked me up in the middle of the night asking me, the No. 1 choice, to help, to carry on with the tour and learn all the songs.
"But I was in the middle of [the third Michael Schenker album 1982's] 'Assault Attack,' and [drummer] Cozy Powell said, 'Michael, don't do it, we're in the middle of this now.'
"What I'm trying to say is my commitment, my vision of my middle years, which fulfilled me, and doing all the experimental stuff that I couldn't have done with UFO, Scorpions, or Deep Purple, I mean, you name them.
"So many bands wanted me to join them, but I had to decline them all because I had a vision of getting this overflow of energy, of musical experiments, acoustic instrumentals, electric instrumentals – so much stuff."