The Guitarists That Eddie Van Halen Named His Inspirations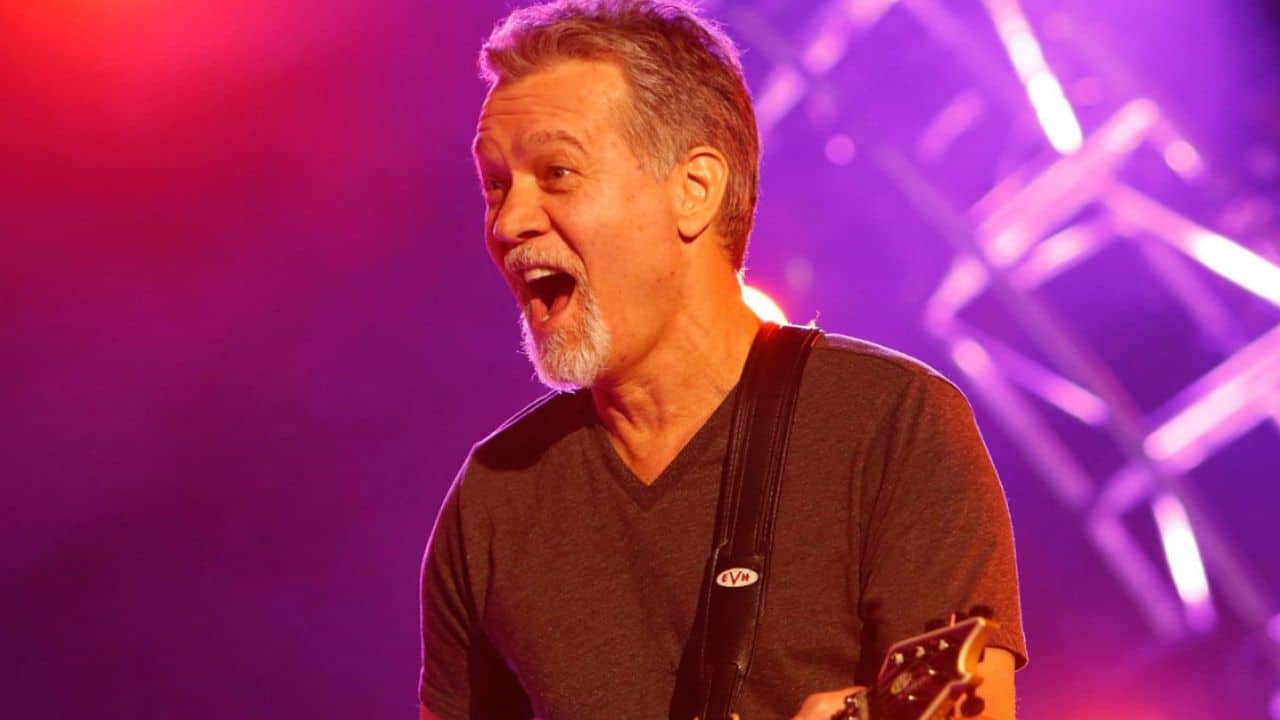 The co-founder and guitarist of the world-renowned rock band Van Halen, Eddie Van Halen, was one of the most inspirational guitarists in the rock world. Although he inspired numerous guitarists, Eddie Van Halen had inspirations as well. In this article, we will look at which artists inspired Eddie throughout his musical career.
Born in Amsterdam, Netherlands, on January 26, 1955, Eddie Van Halen was the main songwriter of his band Van Halen. Until his tragic passing on October 6, 2020, he was one of those who changed the way of playing the guitar. Still regarded as one of the greatest guitarists in rock and roll music, Eddie Van Halen was the guitar player who popularized the tapping guitar solo technique.
As a member of Van Halen, Eddie Van Halen released twelve studio albums, which means he performed in every one of the band's studio albums. In addition to those, Eddie had contributed to the band's 2 live albums, 2 compilation albums, 3 video albums, and many more honors. Selling over 80 million albums with his band, the late guitarist had worked hard for his band until his last breath.
However, changing the way of playing guitar, Eddie Van Halen had revealed some of his influences during his interviews in the past. Let's look at the guitarists that inspired Eddie Van Halen during the late artist's career.
The Guitarists That Eddie Van Halen Named His Inspirations
Jimi Hendrix
Jimi Hendrix was one of the guitarists that influenced Eddie Van Halen, as he said. Widely regarded as one of the most influential electric guitarists of all time, Jimi Hendrix was the person described as arguably the greatest instrumentalist in rock history by the Rock and Roll Hall of Fame. Throughout his 7-year musical career from 1963 to 1970, he had released three studio albums.
During his 1981 interview with Guitar World, Eddie had revealed what he learned from Jimi Hendrix. According to him, he watched his fingers carefully and discovered how to hold the pick and more.
"Jimi Hendrix influenced me on how to hold the pick when I do the harmonics," Eddie said. "I saw the Hendrix movie and discovered where the pick goes when it disappears. He holds it between the joints of his middle finger. I pick weird too. I use the thumb and the middle finger."
Tony Iommi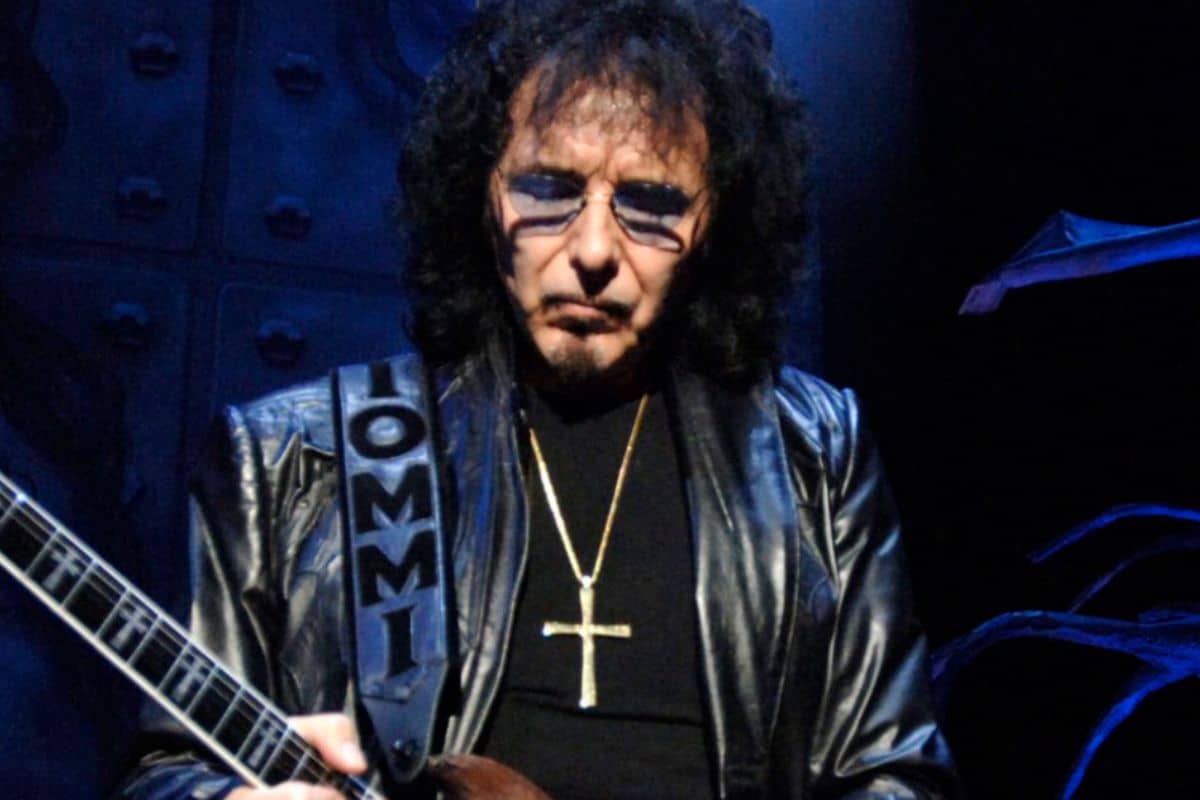 Achieved international fame as a member of Black Sabbath, Tony Iommi is a 74-year-old guitarist who numbered 25 in the list of 100 Greatest Guitarists of All Time made by Rolling Stone magazine. Released his only one solo studio album in 2000, named Iommi, Tony had released 19 studio albums with Black Sabbath.
According to Eddie Van Halen, Tony Iommi was another guitarist that inspired him during his works. Meeting in 1978 where Van Halen opened for Black Sabbath on their tour, they became close friends and shared their life with each other. During his 2013 appearance on Guitar World, Eddie even shared a rarely-known thing about their band's name, saying they would be originally called Rat Salad that inspired by their Paranoid album.
"We played just about every Black Sabbath song," says Eddie. "I used to sing lead on every Black Sabbath song we did. Things like 'Into the Void,' 'Paranoid,' and 'Lord of This World.'"
Eric Clapton
Known for his works with The Yardbirds, John Mayall & the Bluesbreakers, Cream, B.B. King, Plastic Ono Band, and Derek and the Dominos, Eric Clapton is one of the most influential rock guitarists as well.
Out of his collaborations and contributions to the rock artists, Eric Clapton has released 20 solo studio albums at press time. He had debuted in 1970 with his self-titled. His latest solo studio album was released in 2016, named I Still Do.
During his appearance on Guitar World back in 1981, Eddie Van Halen had said about Clapton that he was his main influence. Adding that he knew the style that Clapton played, Eddie said he and his brother Alex were junior Cream.
"Clapton was it," Eddie said. "I knew every note he played. That's what I was known for around home. Me, Alex and another bass player called ourselves Mammoth, and we were the junior Cream.
"It's funny. When I do interviews and tell people Clapton was my main influence, they go 'Who?' Because they're thinking about Clapton doing 'Lay Down Sally', not the Bluesbreakers or Cream.
"I haven't heard anyone do a long interesting guitar solo outside of early Clapton. I do a guitar solo in the live show which is long. Some people may think it's boring, but I have fun. Clapton was my favorite."
Pete Townsend
Pete Townsend gained international fame for being the lyricist and guitarist of the rock band The Who. During his ongoing career with the band, Townsend contributed to their entire discography, which include 12 studio albums, 16 live albums, 27 compilation albums, and more.
Out of The Who, Pete Townsend has a lot of solo efforts. Debuted in 1972 with Who Came First, his latest release was 1993's concept album named Psychoderelict. He also has 10 live albums and 8 compilation albums.
In 2011, Eddie Van Halen had mentioned Pete Townsend as an influence during his interview with Rolling Stone. Revealing that the guitarist inspired him to play rhythm guitar, Eddie added that Townsend played very powerful chords in the band's Who's Next album.
"Pete Townshend was an influence as a rhythm guitarist," Eddie admits. "It was just the power and intensity, and again, simplicity. You know, nothing was very complicated.
"Like, listen to 'My Generation' (Sings the main riff). Even the later stuff on Who's Next, it's all very power-chord based."
Ritchie Blackmore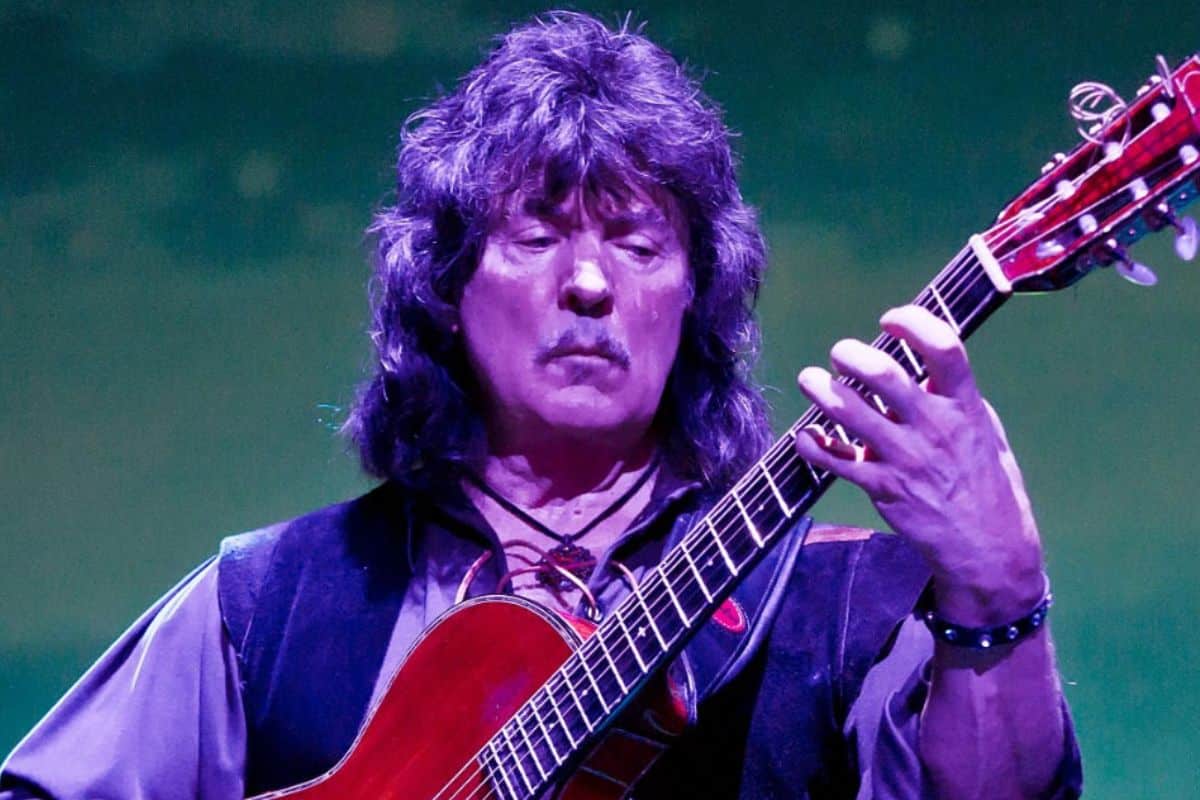 The English guitarist and songwriter Ritchie Blackmore was one of those artists that influenced Eddie Van Halen. Being a founding member of his rock band Deep Purple, Blackmore was inducted into the Rock and Roll Hall of Fame as a member of his band in 2016.
However, praising Purple's Smoke on the Water and Deep Purple in Rock, Eddie named Blackmore as one of his influences.
"Ritchie Blackmore I liked because of his vibrato bar use on 'Deep Purple in Rock' [1970]," he says.
"Also, they come out with great riffs. I mean, come on, 'Smoke on the Water' is one for the history books."