John 5 Recalls Weird David Lee Roth Request For Live Shows: "I'm Going To Do A Kick Over Your Head"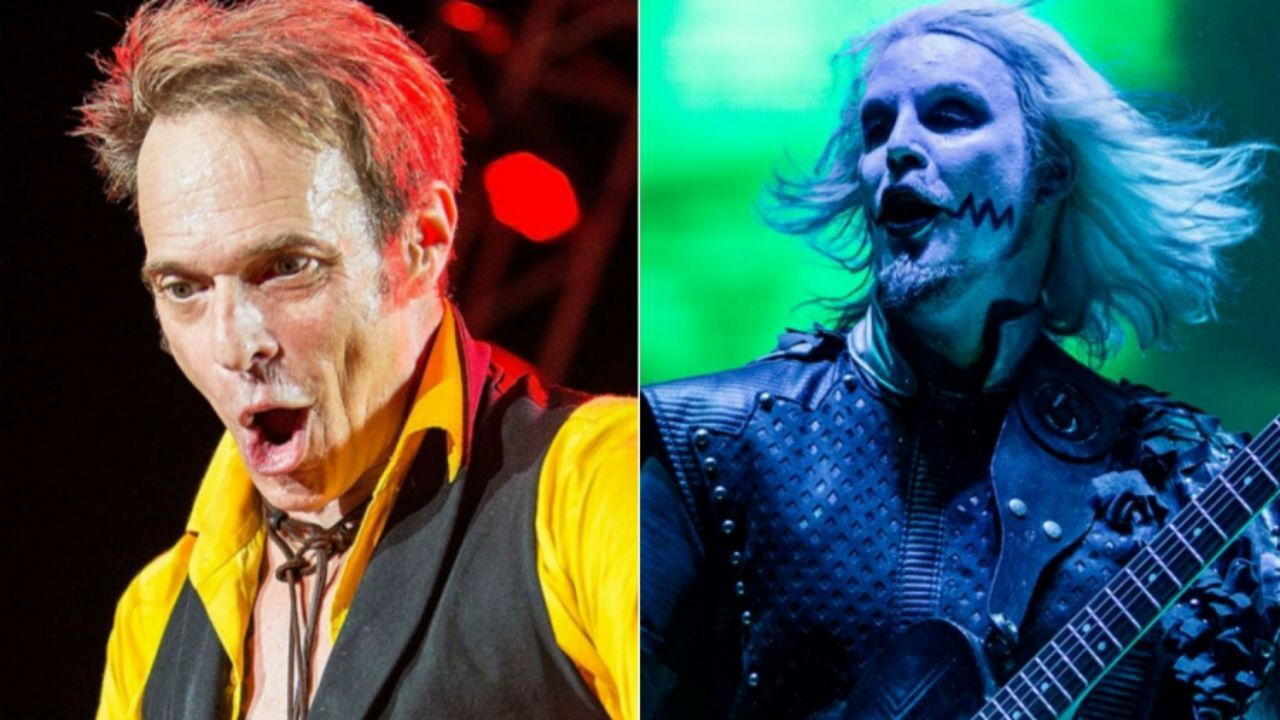 In a new appearance on The Paltrocast, Rob Zombie guitarist John 5 took fans back to the time he played alongside his former bandmate David Lee Roth and mentioned the moment Roth asked him to weird request.
Over the years, John 5, who released 9 solo studio albums at press time, has appeared alongside successful artists such as Ozzy Osbourne, Marilyn Manson, Lynyrd Skynyrd, Steve Perry, Scorpions, and Rob Halford.
In 1998, John had left Van Halen singer David Lee Roth to join the American rock band Marilyn Manson, which was the band he achieved his stage name John 5. Still going by the same stage name, John has since become the guitarist for Rob Zombie.
On the other hand, David Lee Roth is known for being the lead singer of Van Halen. He had appeared with them across three stints, from 1974 to 1985, in 1996, and lastly from 2006 to Van Halen's disbandment in 2020 due to Eddie's passing. After Roth parted ways with Van Halen in 1985, he had launched a solo career that includes six solo studio albums in total.
Recently, John was asked if there was ever a plan for him to join David Lee Roth's solo band just before Roth announced his retirement, John revealed a weird moment he ever lived David Lee Roth. According to him, it was awesome.
"Oh, absolutely," John answers. "I remember him saying, 'Come on over, we'll work out stage moves, and I'm going to do a kick over your head!'
"And I'm like, 'Alright, that's awesome.'"
John Says David Lee Roth Was Very Supportive On His Marilyn Manson Decision
John then revealed how he decided to join Marilyn Manson and how he gave the news to David Lee Roth back in the days. Saying that David Lee Roth acted so supportive, John added that the Diamond Dave is a very smart guy.
"And then I got a call to join Marilyn Manson and I told Dave," he continues.
"And he was very supportive. He thought it was great. But with that record, with 'DLR,' it's cool because Dave is a very smart guy, and he was way ahead of his time.
"He made all of those CDs, so if you have a CD there, he made, like, they were making those in his back house, so it was what was at records, and I think that's so smart.
"Because that's what everyone's doing today, and he was just so ahead of his time and so smart."
Back in early October 2021, John had commented on David Lee Roth's retirement decision. At the time, he admitted that David Lee Roth was one of those superheroes of the rock and roll community.
"He's been releasing songs that me and David had done every couple of months," he said. "And then there's a song I really hope he releases.
"It's called 'Nothing Could Have Stopped Us,' and it is absolutely my favorite David Lee Roth. And not just because we worked on it together, but it is so good and so sincere.
"These are our superheroes, and they are human, and a lot of 'em are starting to retire.
"And I think that's OK. They've given us so much great music and so many amazing memories.
"And if they wanna retire, they know. And I think it's good for certain artists to say, 'Oh, I'm gonna hang it up,' and things like that.
"And instead of us being upset and mad about it, I just feel, like, 'Thank you for the music, the memories.'"