Metallica's Kirk Hammett Makes Surprise Appearance On New Santana Album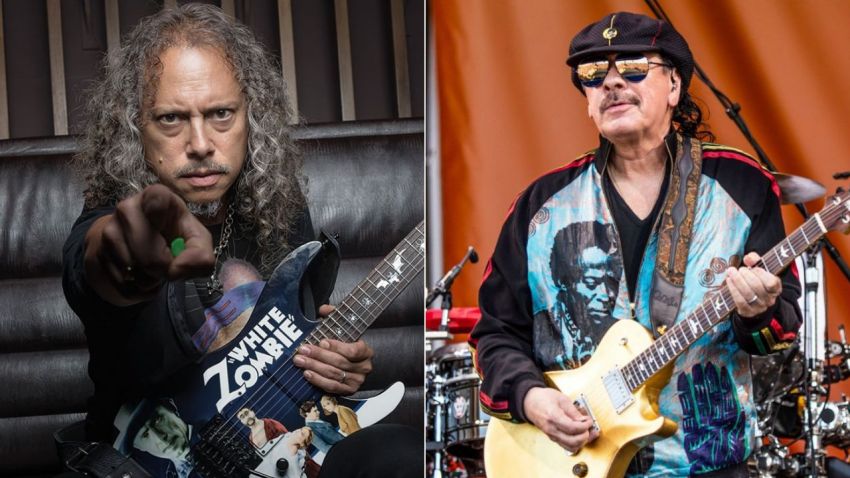 Although coronavirus plague hit the music industry and push the shows to cancel or postpone, Metallica guitarist Kirk Hammett has found a new way to improve his guitar skills by joining Carlos Santana on his new album.
In a new interview with ABC News Radio Online, the Rock and Roll Hall of Famer Carlos Santana has announced that the Bay Area guitarist Kirk Hammett has joined him on his upcoming effort, titled "Blessings and Miracles."
According to Carlos Santana, 90 percent of the album has been completed, adding, "My brother Kirk Hammett from Metallica is playing [on it]. He's tearing it up."
In the middle of the interview, Carlos Santana has also revealed more details about his upcoming album. While Living Colour vocalist Corey Glover and the singer/keyboardist Steve Winwood are also appearing on the album, the popular songwriter Diane Warren has added two songs for the effort.
In addition to that experience, Kirk Hammett and Santana also appeared on Cindy Blackman's "Give the Drummer Some," which was released on September 18, 2020.
Click here to reach the interview.