Maynard James Keenan On Playing Live: "We're All Getting Older And Things Are Creaking A Little Bit More"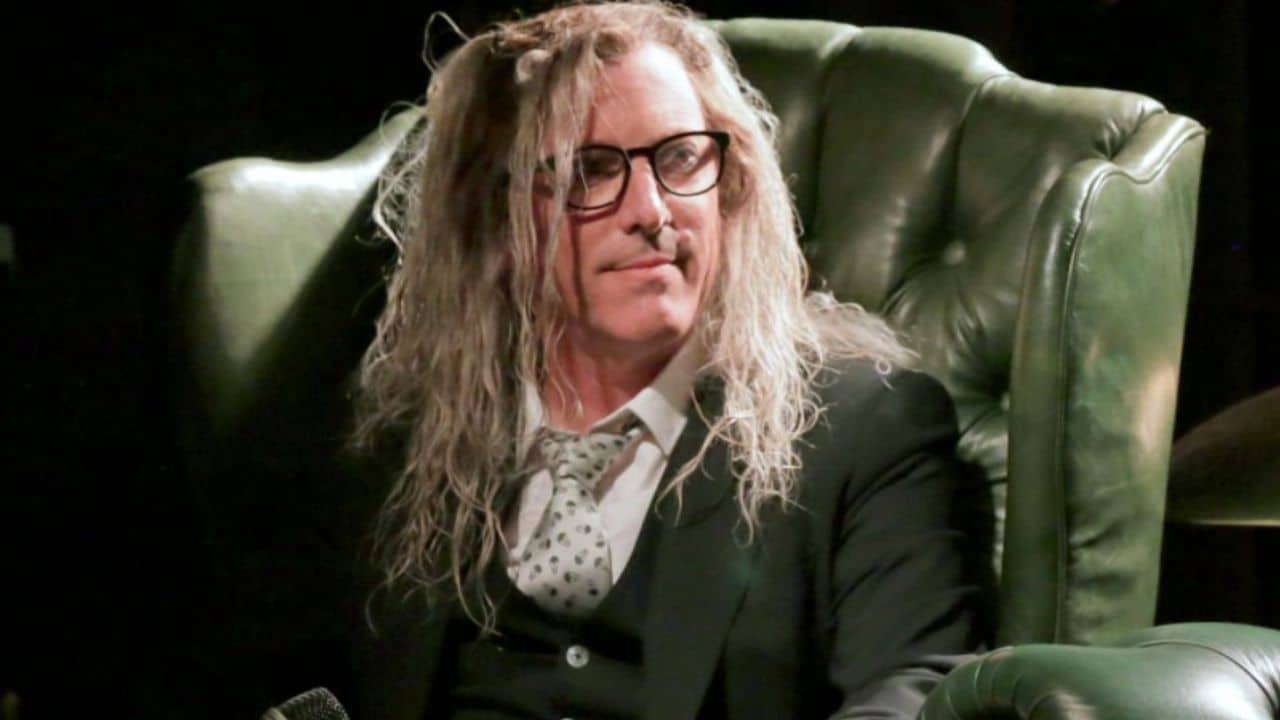 Tool's frontman Maynard James Keenan made a brand new interview with Revolver's David Cross. As you know, Maynard performs with Puscifer and A Perfect Circle besides Tool. Among the questions in the interview were the differences in performing between Tool and Puscifer.
Maynard James Keenan, who is the vocalist of Puscifer and A Perfect Circle as well as Tool, achieved his fame with Tool. The Grammy-winning band formed in 1990, retaining its core lineup, except that Justin Chancellor replaced Paul D'Amour in the mid-'90s. Having released five studio albums to date, Tool has won four of the Grammy Awards, for which it has been nominated nine times.
Anyway, as we mentioned, playing in the bands A Perfect Circle and Puscifer, James Keenan comes up with a different style in each band. Keenan has five albums, including four studio albums with A Perfect Circle. On the other hand, Keenan has two albums with his band Puscifer, which he initially formed as a creative subconscious and later joined by Mat Mitchell and Carina Round.
Whenever David Cross asks James about the live performance and style differences between the bands, the singer replies:
"Tool shows… You've got four top-notch operators on point for the most part. We're all getting older and things are creaking a little bit more. But you have this insane production and those guys are so loud already. Just their individual stage volumes are big.
"And so, for me, [Puscifer] is actually a nice break, because the subtleties that we work through with Puscifer, it ends up being far more Kraftwerk control over levels. Just easier space to navigate and for the cabaret nature of some of the things we do."
Maynard James Keenan Says He Had To Adjust Himself For Every Different Live Performance
Elsewhere in the interview, Keenan describes the transitions he makes between bands and the characters he plays during live performances as follows:
"A lot of it is just staying present in what is the thing. But that gets you in the right headspace your character's attached to. It's not just the music and Matt [Mitchell] lays down a beautiful bed of sounds for me to play with vocally and then work with Carina [Round] on melodies and things.
"But the thing that kind of separates Puscifer from other things is also the characters the other dimensions that are attached to it. So just in that way, you're switching characters. You put on this different wig and this different outfit and now you're kind of taking on that character for that scene.
"So you have to adjust yourself to the scene, you have adjust yourself to the script, you adjust yourself to the music. Because I can't be prowling around like a fucking maniac in Puscifer. Because it doesn't fit. It's just not the same vibe."
Back on his February 23 interview with Rob Rush, Maynard James Keenan had once again mentioned his live performance with Tool. Admitting that he never satisfied with his live performances with the band, the singer had added that he thinks he can do better.
"Well, they're not gonna support it if they show up and it's boring; they're not gonna come back," he says. "You have to have follow-through. You have to have a thoughtful presentation.
"People wanna be entertained; they wanna be moved in some way. And I think in order to do that, depending on your agenda, people like me, I just need to do a thing and I need to do it well. And I'm never satisfied with how I did it; I think I can do it better.
"So if you get in that mindset — you're always trying to improve on the thing you did, even if it was the night before and you've done this thing ten thousand times, there's always room for improvement and adjustment.
"So I think that's what people have come to expect, is that they know that we are thoughtful and we're always thinking about fixing, correcting and making better."
[via UG]