James Hetfield Recalls A Singer Metallica Offered To Join The Band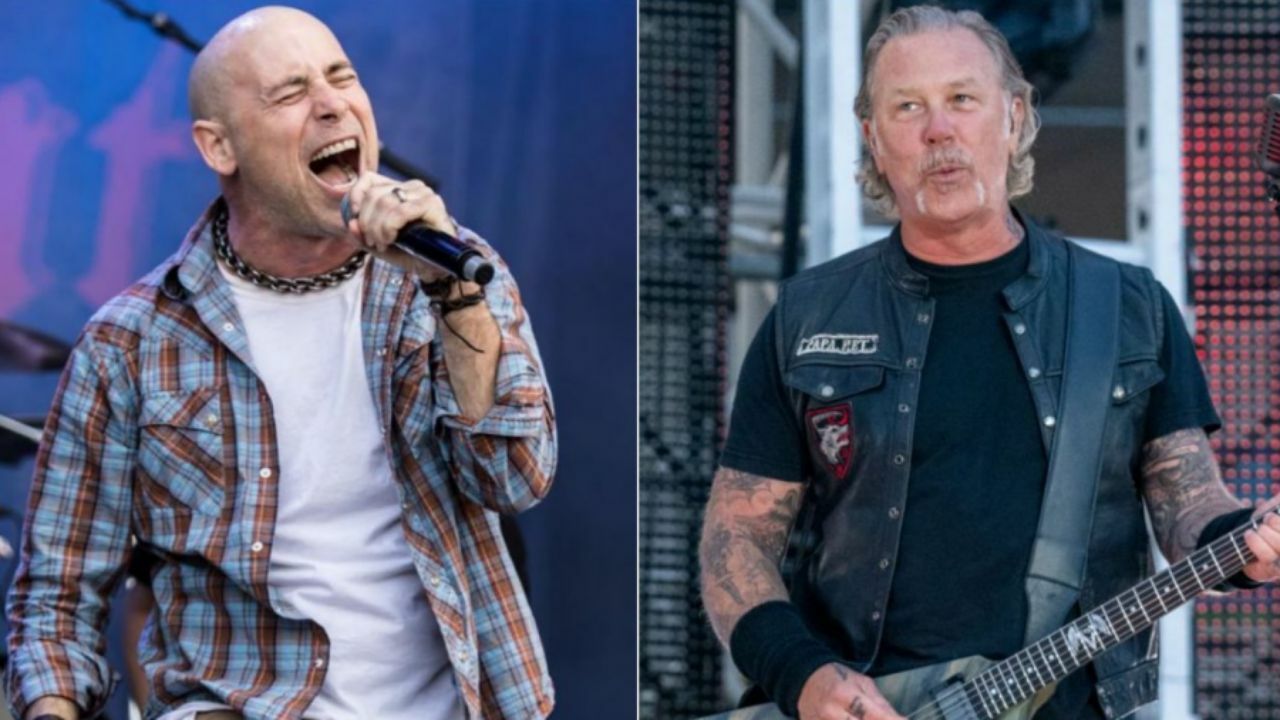 Metallica frontman James Hetfield has looked back on his band's early days and recalled a musician whom Metallica offered to join the band for vocals.
Metallica is a heavy metal band that was formed in Los Angeles in 1981. Throughout its career in the community, Metallica released 10 studio albums, 10 video albums, 42 music videos, 43 singles, 8 live albums, 3 box sets, and many more things. As of 2018, Metallica has sold more than 125 million albums worldwide.
In the early days of the band, Metallica was looking for a singer for the band. Before James Hetfield took over the vocals, they had offered Armored Saint singer John Bush to join Metallica. At the time, John had declined their offer and refused to join the band.
Recently, the band's vocalist/co-founder James Hetfield has taken fans back to those days and has opened up about the issue while speaking to Sirius XM. Admitting that Metallica tried to get John Bush into the band, Hetfield said it didn't work out. Explaining why Bush declined the offer, James said the musician was fell in love with his band.
"A lot of those early memories were celebrated with a band called Armored Saint, who were a fellow L.A. band back in the early '80s when we were getting started," James says.
"Obviously, John Bush was a singer we got to know really well and really, really tried to get him into the band as the singer.
"It didn't work out, he was dedicated and very in love with what he was doing with his brothers in Armored Saint, and we absolutely respect that."
Metallica Frontman Praises Armored Saint
When Metallica frontman James Hetfield continued to his words, he has sent praising words for Armored Saint and John Bush. Remembering the guitar tech Zach Harmon joined them from Armored Saint, James said they have a great place in their heart.
"But we got to hear them and love them every single night," he adds. "We did get a crew member from them, our buddy [guitar tech] Zach Harmon, who was running their whole show, ended up on our tour bus for some reason, somehow, which was quite awesome. [Chuckles]
"But I'll tell you, the Armored Saint guys were always there to have some fun, they were up for anything all the time…
"We would make fun of them a little bit because of their outfits – they had to have little wardrobe malfunctions on stages and, you know…
"Actually, Zach, the guy that we lifted from them, was one of the guys that would come out onto the stage and fight John Bush, the singer, in an actual Armored Saint duel, I guess you would say.
"Basically, two guys in armor with swords going at it – a little bit of medieval trickery there for the crowd but a lot of fun.
"So we toured with these guys for years and years and they're sweet guys, they really have a great place in our heart."