Cannibal Corpse Frontman Recalls Flashy Moments With CHER: "She Was Super-Nice"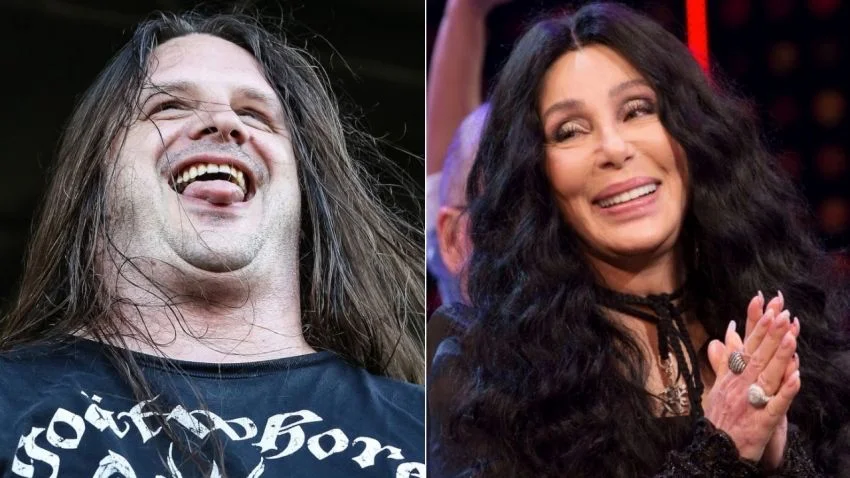 During a recent appearance on Metal Hammer, George "Corpsegrinder" Fisher, the vocalist of the American death metal band Cannibal Corpse, has recalled the golden moments he lived with the talented actress-singer, Cher.
Recalling those days, Cannibal Corpse frontman stated that Cher's son Elijah, who is a big fan of Cannibal Corpse, asked him that if he play at his birthday party.
"Cher's son Elijah, who is in the band Deadsy, is a big Cannibal Corpse fan, and maybe 15 or 20 years ago, he wanted us to come out to L.A. and play his birthday party at the Viper Room," Fisher recalled. "His birthday is two days after mine, so my wife and I went out a few days early: 'Let's just fly out there, hang around for a few days, then we'll play the show.'"
Later, Fisher expressed that Elijah invited them to Cher's house just a day before the show. According to Fisher, he did not believe Elijah's words that she was not at home because she was shopping.
"The day before the show, Elijah invited us up to Cher's house. When we got there, she wasn't there — she was out shopping. I was like, 'Yeah, of course Cher's out shopping.' But I didn't know that she came back. I was talking to Elijah, and my wife starts hitting me on the arm. I go, 'What?' And she just whispers: 'Cher!' I'm like, 'Okay, that's cool, but it's not like meeting King Diamond or Chuck Billy,' 'cause I'm in awe of those guys.
Fisher mentioned the personality of Cher and stated that she was super-nice.
"She was super-nice. We're there and Cher is making food for us, and stuff. She came to the show as well. I apologized to her for having to listen to Cannibal Corpse, but she was, like, 'No, I liked it.' I'm, like, 'Come on, Cher. Do the metal sign.' And she goes, 'Honey, I was metal before you were born.' I'm, like, 'Damn — I just got owned by Cher.'"
Click here to reach the interview.