Guns N' Roses' Slash Pays Tribute to Chester Bennington and Chris Cornell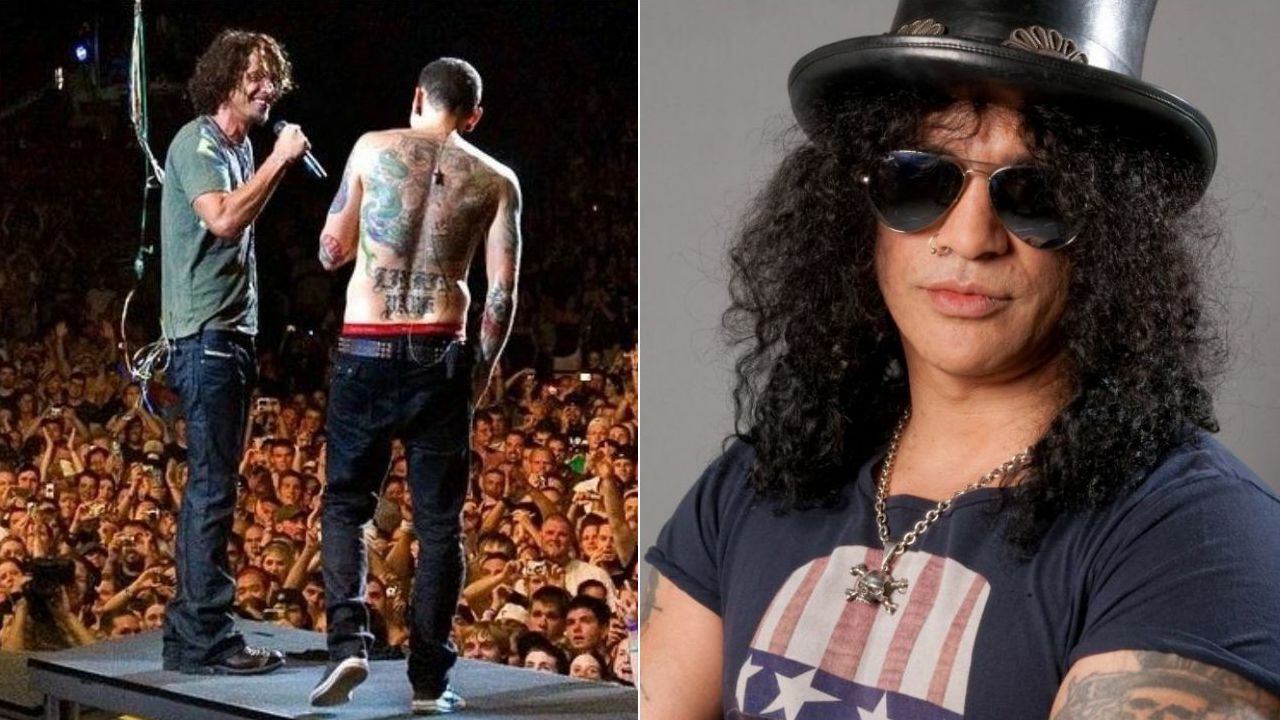 Guns N' Roses guitarist Slash has just updated his official social media channel to pay his tribute and to send his respects to the legendary musicians, Chris Cornell and Chester Bennington.
As you know, Chris Cornell and Chester Bennington were both died in 2017. After the musicians' tragic passing, the rock and roll world has saddened deeply.
However, in a recent Instagram update, Slash mentioned those two musicians. He sent a photo of themselves and showed off his respects for them.
In the photo, Chris Cornell and Chester Bennington were side by side on stage. They were shining their fans' eyes with their legendary performance.
"RIP #ChrisCornell #ChesterBennington," Slash captioned on the photo.
In the comments, people have sent respectful comments for Chester and Chris.
While a fan says, "Legends never die," another fan said, "Two who left this world better than they found it."
At press time, the photo has liked by more than 120k people. Also, more than 1k people have commented on the photo.
You can find the photo shared by Slash below.