Evanescence's Amy Lee Makes Respectful Comments For Billie Eilish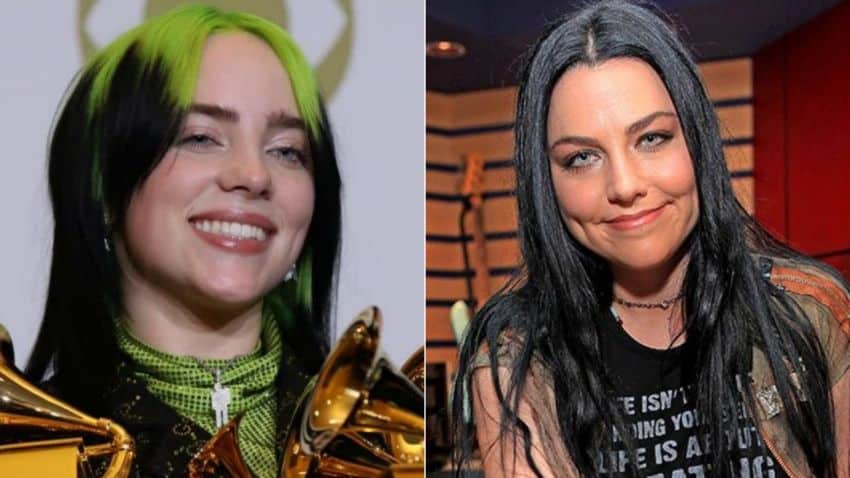 The vocalist of the world-renowned rock band Evanescence, Amy Lee, has shared an opinion about the pop superstar Billie Eilish while speaking to Heavy Consequence.
During the conversation, Amy Lee was asked which musical genres she prefers to listen to or likes. When she replied, Amy Lee admitted a rarely known truth by revealing her favorite rock album and praising the greatest musician Billie Eilish.
"I listen to all kinds of music," Amy Lee said. "If I'm being completely honest, I don't listen to rock, mostly. It's not that I don't like it. Of course, I do.
"I really love the new Bring Me the Horizon album a lot. That's my favorite new rock album in a good while. But, my tastes are all over the place. I really do love good pop – like good, dark pop.
"So, with Billie Eilish, even more than her style, which is very dark, what I really love about her is just her authenticity. She's just being completely herself."
Later, Amy Lee explained why she likes Billie Eilish so much.
"I see a lot of things in her that remind me of myself, especially when I was younger.
"I get inspired by all kinds of things, even if it's just in the way that somebody arranged the songs. Like, 'Oh, they didn't end on the chorus. Why don't we do something like that?'"
Elsewhere in the conversation, Amy Lee shared her thoughts about the band's iconic song "Bring Me To Life." Speaking about the song's greatness, Amy Lee said that the tracks include a lot of emotional moments throughout its playing. She also said that "it's become something much more than it was."
Click here to read the full interview.