David Ellefson Recalls Weird Detail About Debut Megadeth Album: "Cocaine"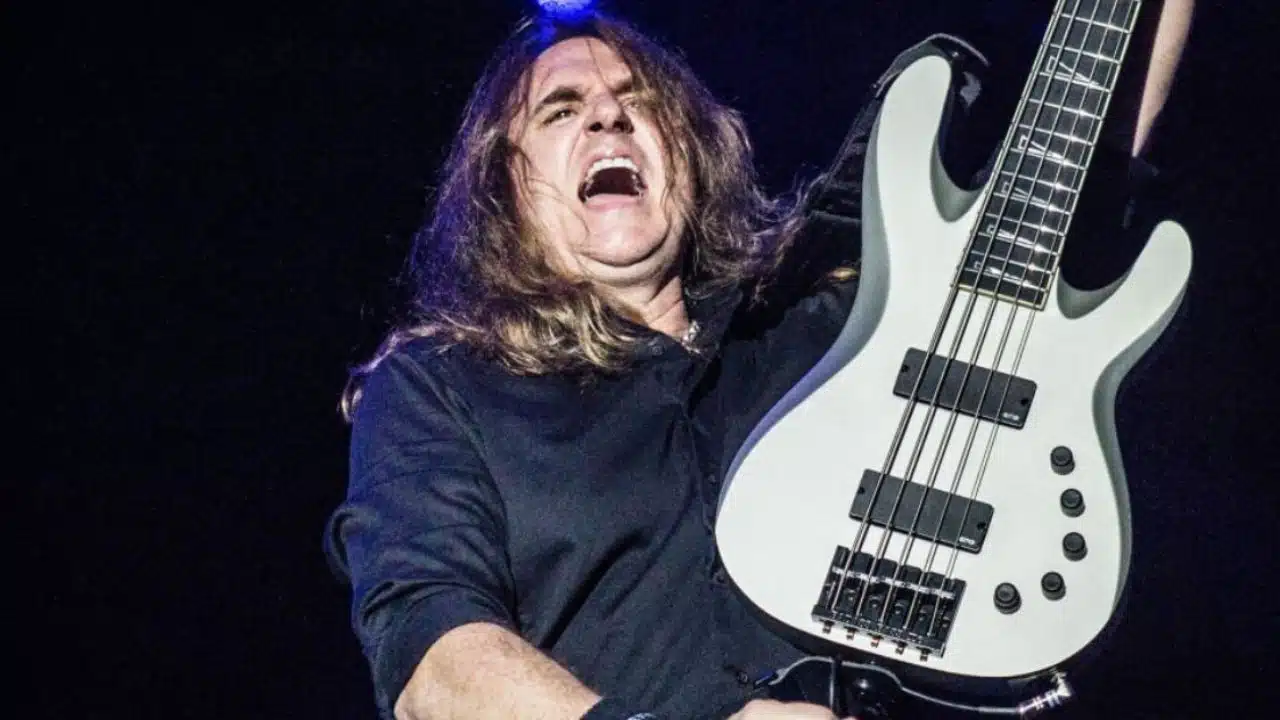 Former Megadeth bassist David Ellefson was the guest of the recent The SDR Podcast. The podcast hosted by James Mattern and Ralph Sutton was in the mood for conversation. In the interview, David Ellefson shared interesting stories about Megadeth and "Killing Is My Business" years.
Megadeth is a Grammy-winning American band considered one of the pioneers of Heavy Metal. Dave Mustaine co-founded Megadeth with David Ellefson in 1983 after he was fired from Metallica. Megadeth, who has been nominated for Grammy awards 12 times to date, won their first Grammy in 2017 with "Dystopia" in the Best Metal Performance category.
"Killing Is My Business… And Business Is Good" was the debut album of Megadeth. For the album, the band had signed with Combat Records, an independent New York-based record label. Due to personal issues, Megadeth had fired the producer, who squandered the $8,000 budget that Records had given for their debut album, and then completed the recording himself.
Megadeth, which has released 16 studio albums to date, will appear with a new album this year. On the other hand, the experienced bassist David Ellefson, who took part in 12 studio albums of Megadeth, shared his memories about the band's debut album "Killing Is My Business… And Business Is Good."
Ellefson describes those days as follows: "It was so fun in the studio playing with him, because I tell you, every time I hear, like, [Killing Is My Business… and Business Is Good!] I can just hear, like, 'Okay, snort a big rail–' *SNIFF* 'Okay, Rattlehead, GO!'

"And then by the time it gets to the break, I remember NEEDING a break — we're just looking at each other, me, Dave, and [drummer Gar Samuelson] in the room, like — ' *pant pant pant* 'Holy SHIT! That tempo was way faster than we wanted it to be!'
He continues: "I can hear what color [cocaine] the powder was that we snorted at various tempo shifts!"
The Time David Ellefson Explained Why Megadeth Fired Him
In May 2021, Megadeth took to its social channels to say that they decided to fire David Ellefson after a rumor rose on the internet that he groomed an underage girl. Shortly after he was fired from the band, David Ellefson had explained why Megadeth fired him.
"I don't know for sure because I've had no further conversations with anyone since then," the bassist says. "But I can only go back to maybe the lawsuit I filed 20 years ago, me not being agreeable to just remix the catalog and those couple of things.
"Those things, I'm sure this was a long-standing resentment toward me, and this was the opportunity to settle the score, and it is what it is.
"And the truth of it is when you're in a band, when you're in any relationship, brotherhood, marriages, whatever, have to agree to disagree because you're not always going to agree on everything.
"I think when things were reset 20 years ago, this was no longer going to be a band, it was no longer a partnership, it was his way or no way, and that was very clear."
On November 4, David Ellefson had discussed his current friendship with Dave Mustaine. Saying that he wishes everybody the best, the bassist had added that relationships are never really fully done.
"My view on that is, look, relationships are never really fully done – especially one where you've had sort of a brotherhood and a professional [relationship] and friendship and all these other things," Ellefson says.
"If you're in a band, it's not like, 'Dude, it's just business.' You're creative, you're friendly, there's business – all those things are intertwined; it's all part of that. So, if we're not hanging right now…
"I don't wish anybody any ill will; I wish everybody the best. I think that's one of the ways to sort of bless it – you give it your best and you give it your best energy and not harbor grudges on anything.
"Instead of being sad that it's over, be glad that it ever even happened. We got to live a dream. We got to do something most people will never get to do, and we got to do it.
"So, if this is the sort of exit from that, or a timeout from it, whatever it is, let it be what it is."