Metallica's James Hetfield Names Rhythm Guitarists That Influenced Him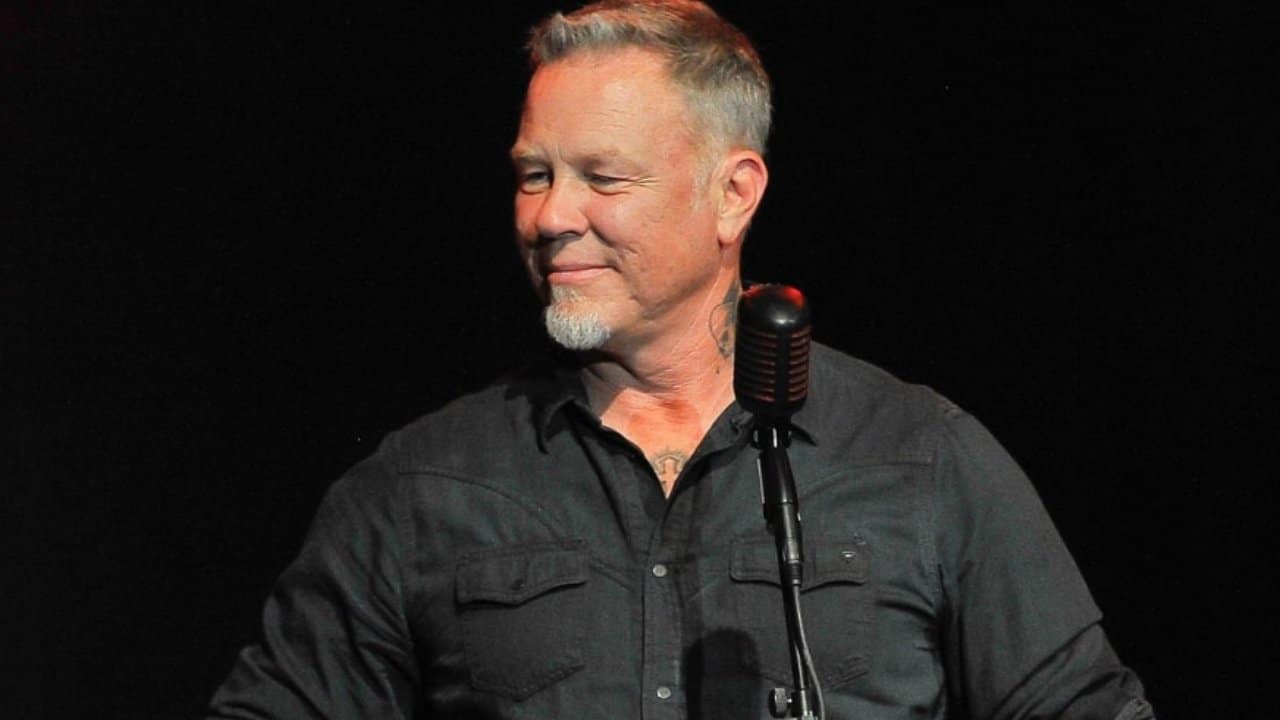 In a new appearance on Ernie Ball: Papa Het's Hardwired Master Core Guitar Strings, Metallica frontman James Hetfield named a couple of rhythm guitarists that influenced him the most during his ongoing musical career. He also talked about how he became a great player.
Born on August 3, 1963, James Hetfield has been the frontman, guitarist, and lead singer of his co-founded heavy metal band Metallica since 1981. Influencing numerous artists during that period, James Hetfield contributed to Metallica's entire discography, including 10 studio albums, 8 live albums, 3 extended plays, and more. Debuted in 1983 with the band's debut studio album Kill 'Em All, James' latest effort with the band was the band's tenth release, Hardwired… to Self-Destruct, which was released in 2016.
There is no doubt that James Hetfield is one of the greatest musicians in the world of rock and metal. Since his existence in music, he has inspired numerous young artists. His great working ethic, playing style, and inventive riffs are some of the main reasons Metallica received international success. Without James Hetfield, Metallica wouldn't exist, as he is the key member of the band.
Although he has influenced hundreds of thousands of musicians, James Hetfield has his own influences as well. Previously talked about the rock bands that influenced him or the songwriters he picked as his favorites, James Hetfield this time talked about which musicians influenced him the most as a rhythm guitarist.
At first, James Hetfield revealed how he developed himself as a guitarist, saying: "Coming up with the Heavy Core was a major milestone in strings. It makes me a better player, actually. It makes me work a little harder. You've got to have some Metallica callouses to play some of these things at times.
"What I've found also is I get to add a little more gain to my amp to give it a little more forgiveness in my playing because it's so tight."
James Hetfield Names Rhythm Guitarists That Influenced Him
In the continuation, James Hetfield admitted that he always believes that the foundation of the song is riffs. Praising Tony Iommi from Black Sabbath by saying that he is leading the song with his riff, James then added that Johnny Ramone helped him to develop his fast down picking technique.
"I'm kind of a little bit of a barbarian when I play," James adds. "[I'm] always interested in the riff. It was the foundation of the song.
"Tony Iommi, he's ruling the song with his riff and everything else joins him. You know, Johnny Ramone, lots of down picking lots of you know, just fast down picking. That helped develop my style.
"So kind of a combination of punk rock and heavy rock at the time you know, turned into just the down picking style and with melody along with it."
Back in November 2021, James Hetfield had discussed with Howard Stern the band's latest release The Blacklist, which is an anniversary album of Black Album that features covers of more than 50 artists. In the interview, he shared his feelings about hearing covers of different musicians from different genres.
"There were definitely a lot more," Hetfield says. "And I love the fact that people enjoy the music, they've taken it in, they've digested it, and they've to spit it out in their way what works best for them.
"Whether it's in Spanish, or it's in rap, or it's in a country twang or a crazy remix kind of thing…
"I love the fact that they're all really, really different. And the people that did them, the artists, they took the time.
"They took the time to make it theirs, and they didn't just phone it in and say, 'Oh, we'll just cover it how it's supposed to sound.' They took it in and made it theirs. That, to me, is beautiful."