Ritchie Blackmore Admits He Thought Jeff Beck Was The Best Until He Saw Jimi Hendrix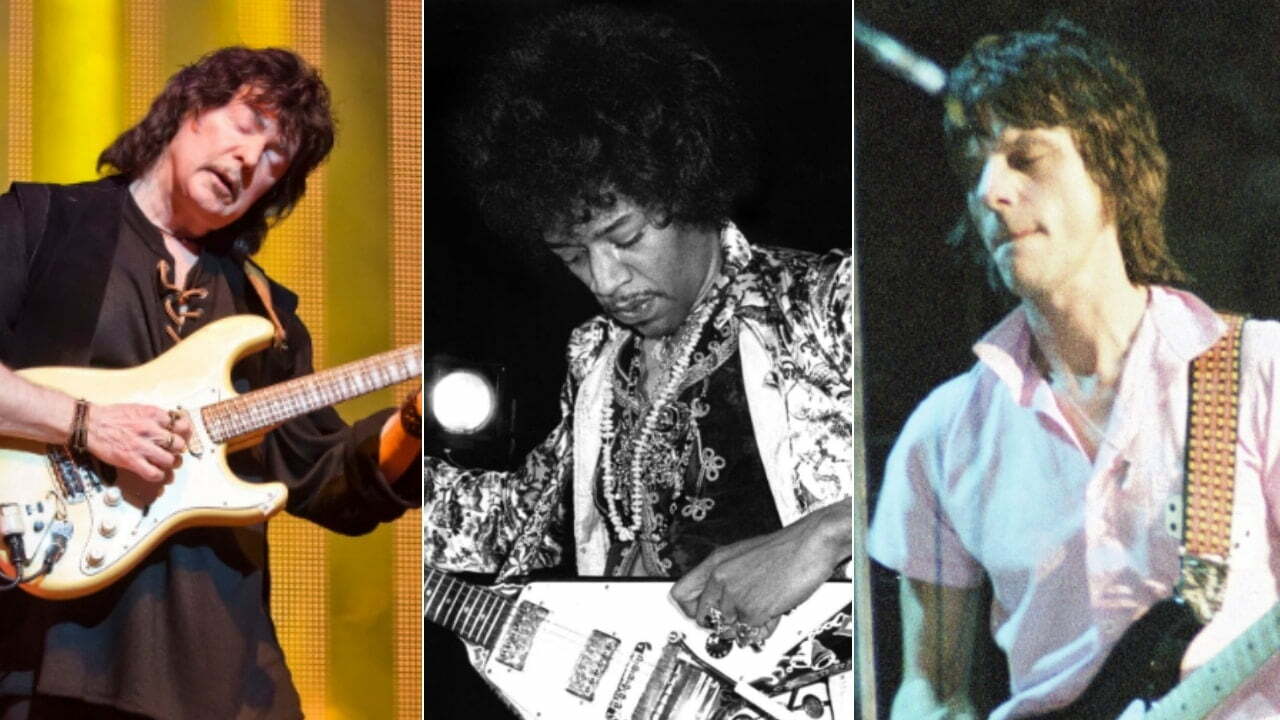 Deep Purple guitarist Ritchie Blackmore appeared on SiriusXM's Guitar Greats. The legendary guitarist talked about the guitarists he was inspired by and the influence of Jimi Hendrix on him on the show where he was a co-host.
Considered one of the pioneers of heavy metal along with Black Sabbath and Led Zepellin, Deep Purple was founded in 1968 by Ritchie Blackmore. Blackmore, who gained international fame with Deep Purple, has been with the band in two different periods and has appeared on thirteen albums.
Voted as one of the 100 greatest guitar solos of all time by Guitar World readers with the songs Highway Star and Lazy recorded with Deep Purple, Blackmore has inspired many talented artists such as Janick Gers, Randy Rhoads, and Brian May with his vision and riffs.
Anyway, in his recent appearance with the Guitar Greats, Blackmore brought up the issue he had with Jeff Beck about Jimi Hendrix. Blackmore also talked about how Jimi Hendrix had influenced him and his views on him as well.
"When [Hendrix] came to England, Jeff Beck came up to me and said 'Ritchie, we've got to do something about this guy.' And I said 'who are you talking about?' And he said 'Jimi Hendrix, he's killing everybody over here – he's upsetting everybody!'
"And I'm like 'well Jeff if you can't do it, nobody else is going to do it' because I always thought of Jeff as being the best rock player."
Ritchie Blackmore Says Jimi Hendrix Was a Brilliant Guitar Player
Ritchie Blackmore explains why he was inspired by Jimi Hendrix and admits that he thinks he has above-world talent. And he also reveals how he met with Jimi Hendrix once at Whiskey in Hollywood. According to him, it was a special moment.
"I followed him because I thought the way he used riffs [and surrounded songs] in a riff – it had magical moments. Brilliant guitar player and he also looked like he was from the moon."
"I only met him once. It was in the Whiskey in Hollywood and I was going into the toilet and he was playing with his hair or something. I mean I always thought of Jimi Hendrix as the 'Wild Man Of Borneo' and there he is – fixing his hair in the mirror.
"That was the only time I met him and we kind of nodded to each other and that was it. So I never really got to know him, yet he certainly set the world on fire."
Back in 2020, former Deep Purple bassist, Glenn Hughes had talked about the American guitarist Jimi Hendrix and revealed what Ritchie Blackmore always used to say about him.
"Ritchie Blackmore always said that Jimi Hendrix, like Bob Dylan, wasn't a vocalist – more an interpreter of his songs. But his guitar style made him unique.
"Jimi's heroes were the old jazz and blues guys, Hendrix invented it all. If you saw him onstage your life would change."
While he finishing his words, Glenn praised Jimi Hendrix and said there will never be anyone like him again.
"I was never in fear of the Hendrix's greatness, I was just grateful that he opened the door for us all. He was gentle and so kind and he played with such fire. There will never be anyone like him again."