The Rock Bands That James Hetfield Named As His Favorites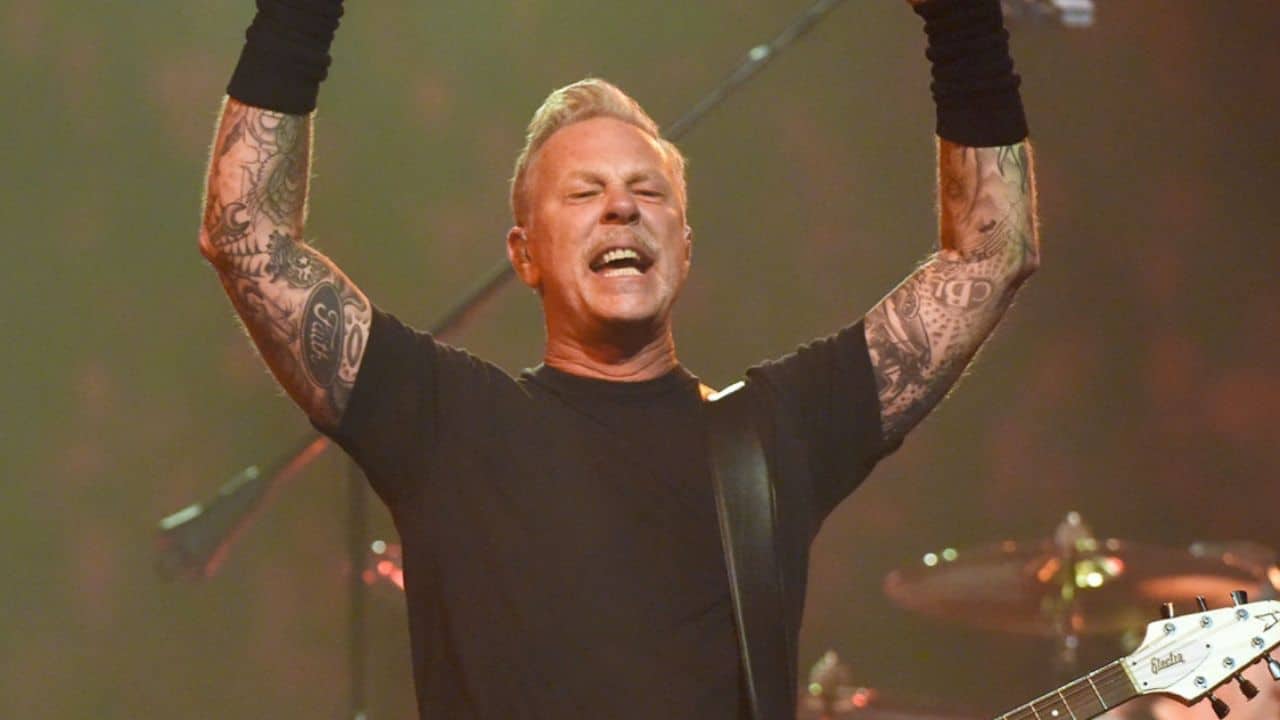 There are tons of rock and roll bands that have been considered the greatest by musicians. Back in 2016, Metallica co-founder and singer James Hetfield showed off his admiration for the rock genre and named some of his favorite rock bands.
Born on August 3, 1963, James Hetfield has been the frontman, guitarist, singer, and co-founder of the heavy metal band Metallica. Influencing numerous artists during his ongoing career, James Hetfield contributed to every one of his band's stuff. Debuted in 1983 with the band's debut studio album Kill 'Em All, James' latest effort with the band was the band's tenth Hardwired… to Self-Destruct.
As a member of Metallica, James Hetfield was inducted into the Rock and Roll Hall of Fame in 2009. His honors with the band also include 9 Grammy Awards, American Music Awards, Bandit Rock Awards, Billboard Music Awards, Billboard Touring Awards, California Music Awards, and more.
Over the years, some of the things that make James Hetfield one of the best are the things that he has added from himself to the instruments that he has played or tried to play all his life. The musician, who started taking piano lessons at the age of 9, did not realize that he would become one of the most important artists of the metal community in the future.
However, during his interview with Radioacktive in 2016, James Hetfield revealed some of his favorite bands. If you ask who is James Hetfield's favorite rock band, just scroll it, you'll learn who they are.
The Rock Bands That Metallica's James Hetfield Named As His Favorites
Aerosmith
One of those favorite rock bands of James Hetfield was the Boston-based rock band Aerosmith. They were formed in 1970.
The band's current line-up consists of Steven Tyler on vocals, Tom Hamilton on bass, Joey Kramer on drums, Joe Perry on lead and rhythm guitars, and Brad Whitford on rhythm and lead guitars.
At press time, Aerosmith has released 15 studio albums, 7 live albums, 16 compilation albums, 2 EPs, and more.
As some of you might remember, James Hetfield had sent his respect for Aerosmith during an interview in 2002. Naming his passion for Aerosmith, James admitted that he had tons of posters of them in the past.
"I would just like to close my eyes and imagine myself in my room as that teenager listening to 'Toys In The Attic' and 'Rocks', playing them to the grooves were worn out," James said. "Listening to every Brad and Joe lick toward the very end and I could sing every one of those things."
"So I would turn them up so loud to get every last note that the next song would scare the hell out at me. Especially little things like before my favorite song 'Nobody's Fault'.
"But anyway there were plenty of posters on my wall. However, the one that really meant a lot to me was the one of Steven and Joe up there singing into the same microphone."
Thin Lizzy
Thin Lizzy was another name James Hetfield named as some of his favorite rock bands. The Dublin-based rock band was formed in 1969. Throughout its career until 2019, they have released twelve studio albums.
The self-titled Thin Lizzy was the debut studio album released by the band. Their twelfth and final studio album was named Thunder and Lightning, which was released in 1983. The band's Whiskey In The Jar, which was covered by Metallica, Waiting for an Alibi, and The Boys Are Back in Town were some of their hits.
In 2011, James had paid his tribute to the band's late singer and bassist, saying, "It was one of those moments that was so sad. You just wondered, 'Why did God take such a creative person?'
"But I think there was a purpose to it all. Because the struggles that he wrote about: with drugs, drink, ethnicity. So all of those things, they almost speak louder now he has passed. For me, going through the struggle with alchohol and addiction in general, just going back and listening to his lyrics it's like, 'Wow, I know what he's talking about now'. I love that."
UFO
UFO was the third band James Hetfield listed as some of his favorites.
The London-based rock band UFO was released in 1968. During its ongoing career, UFO released 22 studio albums, 14 live albums, 16 compilation albums, 11 singles, and more.
In 2018, James Hetfield had explained why he wanted to use a Flying V guitar so much. According to him, it's because he loved the band's guitarist Michael Schenker.
"I got my white V in 1980," he said. "It was the second guitar I ever owned. And I probably bought it for $200. So I knew it was a copy. But we treated it as a real Gibson. I wanted a white one because Michael Schenker of UFO had one. So I needed one too."
Iron Maiden
Iron Maiden was formed in 1975 by Steve Harris. Selling more than 200 million copies worldwide, Iron Maiden's discography includes 17 studio albums, 7 compilation albums, 20 video albums, 4 EPs, 13 live albums, 5 box sets, 46 singles, and many more things.
At press time, Iron Maiden has sold more than 200 million copies around the world. Debuted in 1980 with its self-titled album, the band's latest and seventeenth studio effort was released on September 3, 2021, titled Senjutsu.
With its undeniable success, Iron Maiden is widely regarded as one of the greatest heavy metal bands in the music community. As of 2022, the net worth of Iron Maiden is more than $150 million.
Iron Maiden was the fourth and latest band he named as some of his favorites. During the interview, James had named why he loved Maiden so much.
"Early Iron Maiden albums," he says. "I love the new wave of the British Heavy Metal. That makes me feel good, it reminds me of youth," James Hetfield told Colombian radio station Radioacktiva."