Queen's Brian May Recalls 'Traumatizing' Freddie Mercury Death: "Losing Him Was Like Losing A Brother"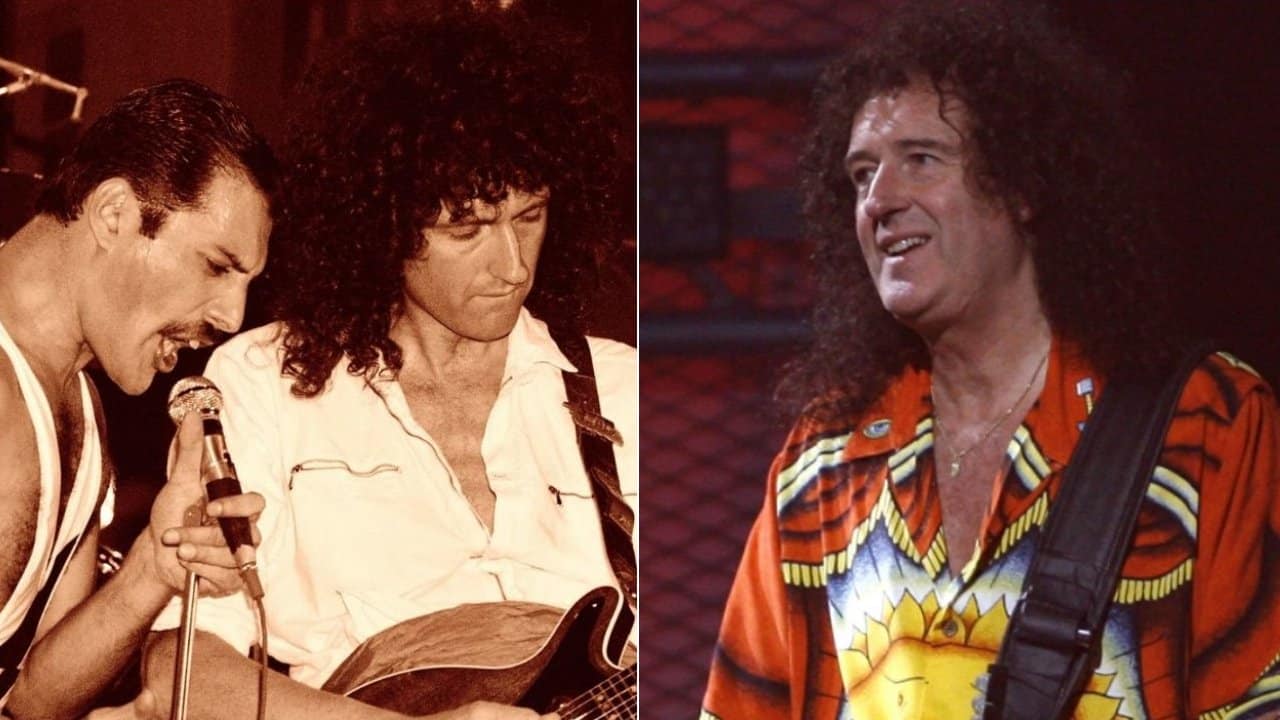 Queen legend Brian May recalled the time the band's late singer and his close friend Freddie Mercury passed away and admitted that it was like he lost his brother when he died.
Brian May is known for being the lead guitarist of his co-founded rock band, Queen. The 74-year-old guitarist's contribution to the rock pioneer Queen made them one of the biggest rock bands in the world. Releasing 15 studio albums during his ongoing career with the band, Brian May appeared in the band's every studio album. He also released two different solo studio albums.
His friend Freddie Mercury was one of the biggest names in the history of rock. Until the time he passed away due to AIDS in 1991, Mercury helped Queen to reach world fame alongside his bandmates. He also led a solo career and served as a producer and guest singer for other artists. Made In Heaven was another masterpiece of his and the only album Freddie recorded while he was alive, and Queen released it after his death.
When we look at the past, there was a special friendship between Brian May and Freddie Mercury. Whenever Brian May mourns Freddie Mercury he becomes emotional and feels very devastating. Previously mentioned his late bandmate by recalling how he created a guitar solo for Bohemian Rhapsody, May had admitted that it was a very unique piece of work led by him. It was easily seen that Brian May still has huge respect for Freddie Mercury and was devastated after the passing of Freddie.
In a new appearance on the How Do You Cope podcast, Brian May once again paid his tribute to Freddie Mercury, recalling what he felt after Freddie died. At first, Brian May discussed the experience of making Made In Heaven album. Admitting that it was difficult to make, the guitarist disclosed that he listened to Freddie Mercury every day.
"It was very weird," Brian May explains. "It was traumatizing in itself. I spent hours and days and weeks working on little bits of Freddie's vocals. Listening to Freddie the whole day and the whole night. I'd have moments thinking, 'This is great…this sounds great Fre… Oh, you're not here'.
"It was quite difficult. You'd have to go away from it sometimes and recover and come back. But I felt this immense pride and joy in squeezing the last drops out of what Freddie left us."
Brian May Admits 'Losing Freddie Mercury Was Like Losing A Brother'
Brian May then continued by clarifying that losing Freddie Mercury was like losing a brother, as they had a special friendship. He also went on to express that he used the late The Beatles star John Lennon's God to survive himself from depression. Brian May explained why he doesn't want to celebrate Freddie Mercury's death anniversary.
"I think Roger and I both went through a kind of normal grieving process, but accentuated by the fact it has to be public," Brian continues. "We sort of went into denial. Like, 'Yeah well, we did Queen, but we do something else now'.
"I went so far as to adapt John Lennon's God song in my solo stage act to say, 'I don't believe in Queen anymore'. That was a vast overreaction. I didn't need to do that, why would I do that? Because I couldn't cope with looking at it.
"Losing Freddie was like losing a brother, but yes it had the glare of public knowledge to go along with it.
"We were kind of dragged into a perpetual wheel of having to look at the loss of Freddie in a public way. That's why I tend to hide away on the anniversary of his death.
"People do a lot of, sort of celebrating on the day of Freddie's death, but I don't want to and I don't feel I can. I'll celebrate his birthday, or the day we first got together, but the day of losing him will never be something I can put straight in my head. There was just nothing good about it."
Back this past April 1, Brian May had sent heartwarming messages for Freddie Mercury during his appearance on SiriusXM's Debatable. In the interview, the Queen legend said that Freddie was a wonderful force of coherence.
"I have to say, Freddie tends to have the image of being someone who's like a diva and won't compromise, but actually, Freddie was a wonderful force of coherence," Brian says.
"If he was questioned in the interviews about being the leader of the band, he would always say, 'No, I'm not the, I'm the lead singer, but we are a democracy.'
"It was absolutely true. So very often, Roger and John would be pulling in opposite directions. Roger and myself always in opposite directions. Freddie would be able to find the sort of glue to make it still hang together.
"So I think we all owe Freddie a lot because of that, the catalyst that he was apart from being a great creator in his own right. He was part of the essential glue that made this very kind of rocky organization that managed to keep creating."