Forgotten Metallica Guitarist Recalls Early Days Of The Band: "It Was Pretty Funny Playing With Lars Ulrich"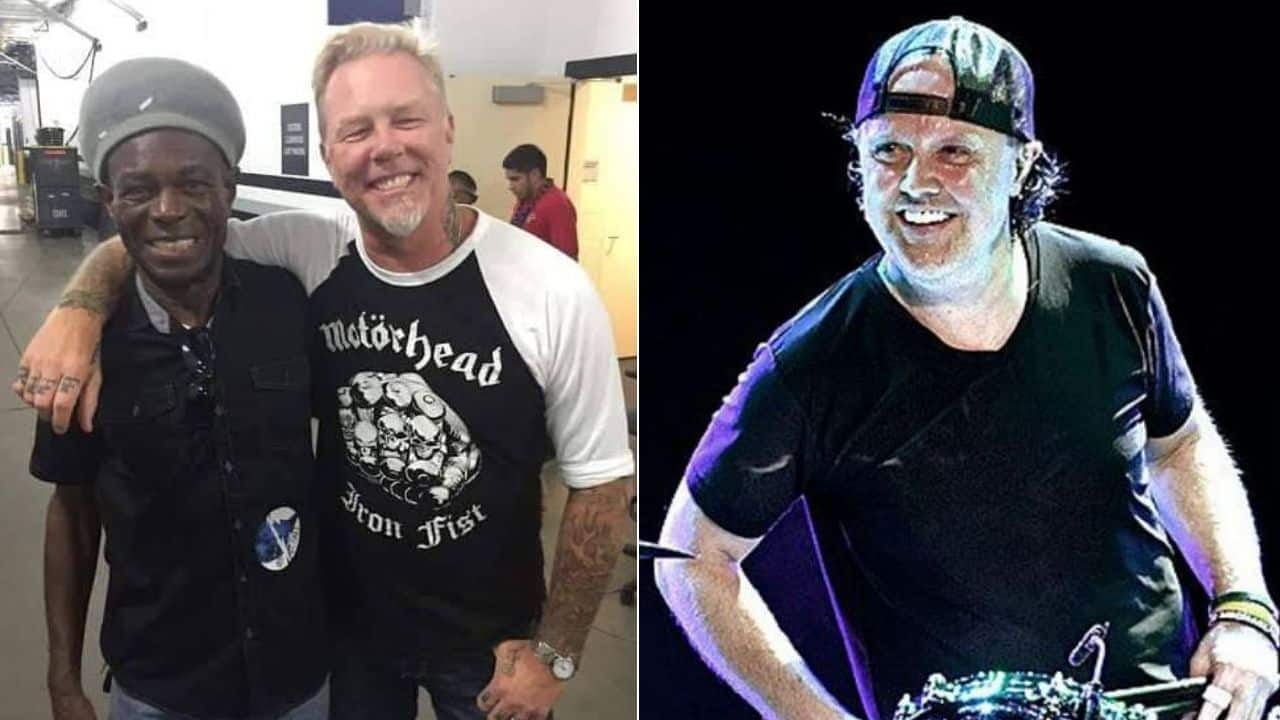 Former and little-known guitarist of the heavy metal band Metallica, Lloyd Grant, recalled the band's early years and touched on the building blocks of the band. From playing alongside Lars Ulrich to his bringing James Hetfield into the practice, it was a golden early years story of the band.
Metallica has been one of the pioneers of the heavy metal band since 1981. Changing the way of heavy metal and leading the flag on the front, the band has a huge discography that features 10 studio albums, 10 video albums, 3 extended plays, 42 music videos, 8 live albums, and many more things. Selling over 150 million copies worldwide, the band is considered one of the best-selling music acts of all time.
Before Metallica released its debut studio album Kill 'Em All in 1983, they contributed a compilation album in 1982, which was called Metal Massacre. In that album, there was a song named Hit The Lights marked the very first song of the band. Lloyd Grant was the author of the song's solo. He contributed to Metallica's early years and has been a part of the band's respectable history, even though he is not an official member of the band.
However, during his recent interview with Metal Hammer, Lloyd Grant recalled his meeting with Lars Ulrich and revealed what he was like in his youth. Describing Lars' passion for music and writing songs, the band's former guitarist said that they were playing things side by side, which was great. He also said that it was pretty funny to play with Lars Ulrich, even though he played amazing.
"Lars was already a pretty interesting guy when I first met him," Grant says. "He knew exactly what he was looking to do, even though he was still living with his parents at that point. I was just trying to get into a good band, particularly one that would play around town."
"When I first met Lars, he didn't have a full drum-set. He'd got this made-up kit while he waited for a full set to come from Denmark or whatever, so it was pretty funny playing with him at first, even if he still sounded pretty good.
"I'd go over and we'd usually sit around listening to records before we played, with him making copies of anything I really liked. We'd go over it a bit, then next time we'd try to play the songs we'd heard."
Lloyd Grant Reveals What Lars Ulrich Was Doing Before Metallica Became A Band
In the continuation, Grant said that Lars Ulrich would go to the record store to look at what's new in Europe and to listen to them to learn new things. Saying that there was no band while those things were happening, Grant added that Lars was desperate to find people he could play with side by side.
"Before Metallica became a band, Lars was still investing all of his time into eventually making music," he continues. "He'd go to the record store a few times a week to see what new things were coming in from Europe, listening to them but also studying them. Even when he went on vacation to Europe, he ended up going to see bands – I couldn't believe it, he was seeing the bands we both listened to."
"There wasn't a band at that point – Lars was just desperate to find people he could play with. We were just two guys both looking for like-minded people, not just someone who could play but someone you'd get along with enough to move in together."
At What Point Did The Concept Of Metallica As A Band Start To Form?
When the interviewer asked the question, Grant revealed that Metallica was forming itself while they were playing together. Grant then added that Ulrich played tons of people and that they tried to write songs. Recalling Lars' bringing James Hetfield to their practice, it was the time they had the cassette of Hit The Lights.
"Metallica kind of formed on the side while Lars and I were playing together, so I didn't really interact too much with the other guys. We would be jamming in Lars' apartment, but he was still looking for people to play with and so when I wasn't there he was finding other people to play with too," he says.
"He met tonnes of people and would play with them in either the rehearsal studio or his place, but it got to a point with me where we'd not just be jamming but actively trying to write songs. It didn't happen often, maybe once a week.
"But I do remember he brought a guy into the practice once, and it was James Hetfield. They'd got a tape and it was an early instrumental version of 'Hit The Lights', but at that point there still wasn't a name for the band."