Still rocking out in the heavy metal community and being an inspiration for young and new musicians, Metallica, is a band that waving the metal flag for 40 years. The band has been adding new achievements to its legendary history and improving its music day by day.
Formed in 1981 by Lars Ulrich and James Hetfield, Metallica, who's celebrating the sixth anniversary of entering Guinness World Records 2015 Book, is widely regarded as one of the iconic bands in heavy metal history for 40 years. Although they've released a total of 10 studio albums, 8 live albums and 10 video albums during their 40-year history, the band is working hard for their next album.
In addition to the legendary albums and singles they have released, Metallica has done more than 35 tours to date. The band, which went on to change bassist several times during their career, played their longest tour under the name World Magnetics Tour, performing 170 different shows throughout the tour.
When Metallica Entered Guinness World Records 2015 Book?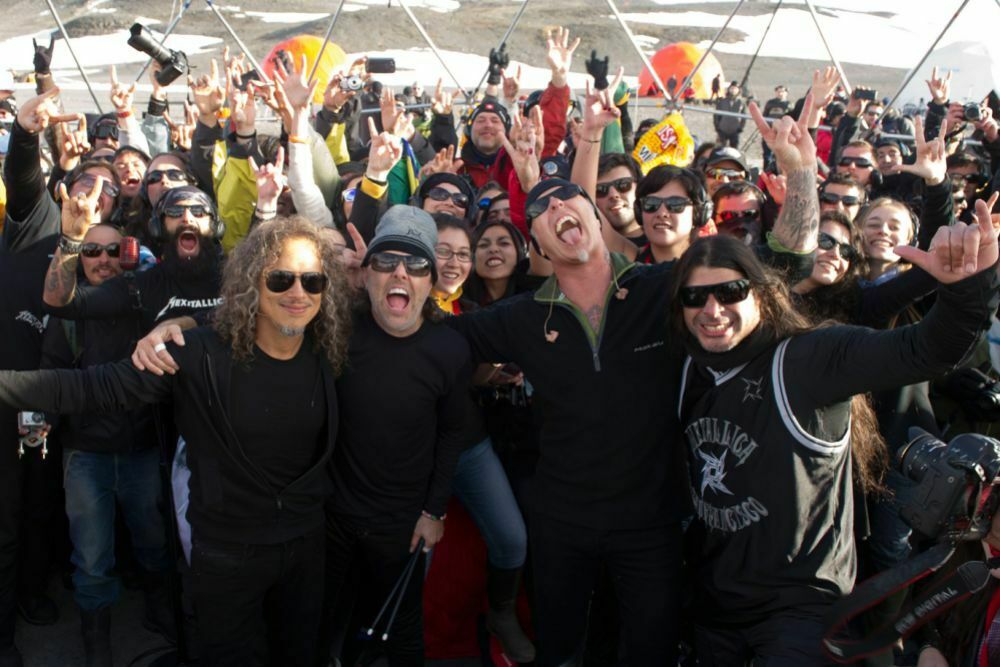 If you are one of those Metallica fans who asks when Metallica entered Guinness World Records 2015 Book, Metallica have been entered Guinness Records 2015 Book on September 3rd, 2014.
At the time, Metallica, who's been recognised for being the first musical act to perform a concert on every continent, was honored to be added to Guinness World Records 2015 Book after performing on all 7 continents in 2013.
James Hetfield and Metallica Reacts To The Band's Entering Guinness World Records 2015 Book
After his band entered Guinness World Records 2015 Book, James Hetfield said that it was incredible that playing seven continents in one year. He also made a joke and said there were even penguins who came to watch them.
"Seven continents in one year with Antarctica being the gig of a lifetime," Hetfield said. "Yes, 120 scientists and competition winners – not to mention the 300 very curious penguins."
At the time, Metallica has also shared a social media statement to express their feelings officially. They stated that it was an honor to be added to Guinness World Records 2015 Book.
"Last year as we hit the road, like we do most years, visiting a lot of our favorite places along with some new ones, we didn't realize that we were on track to break a world record," the band revealed.
"Good thing someone else was paying attention, as we managed to play on all seven continents in one year, becoming the first and only band to ever do so! Our friends at 'Guinness World Records' took notice, bestowing on us the distinct honor of being featured in their official book hitting stores September 10th."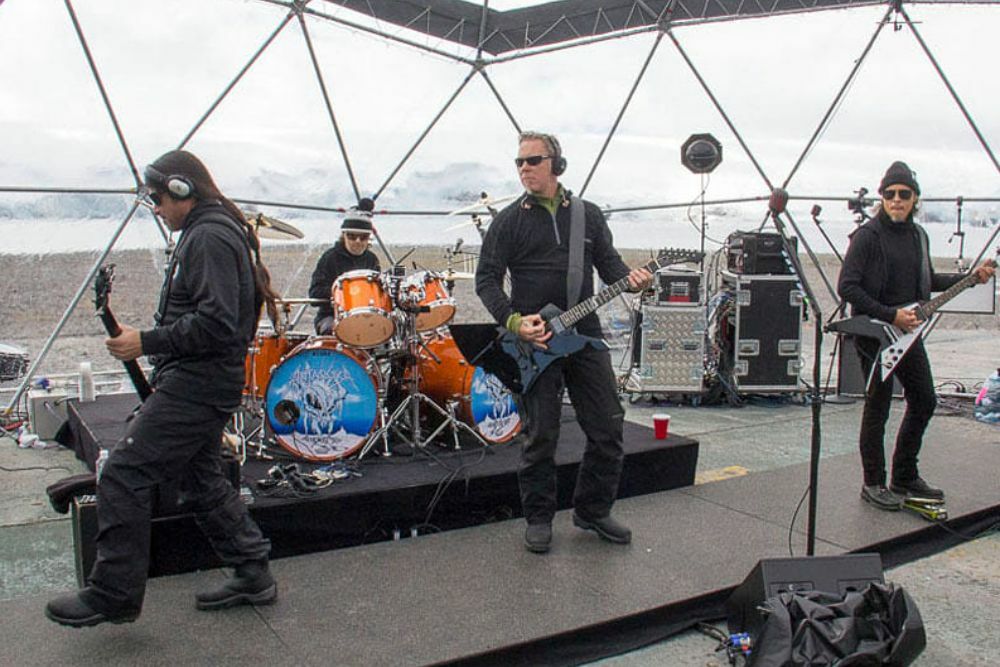 What Is The Longest Metallica Tours?
The longest tours of Metallica were their Wherever We May Roam and World Magnetic Tours. The tours were lasted 14 months and 20 months, respectively.
In each tour, Metallica, who played its first official tour in 1983 to promote their debut studio album, had played more than 170 concerts.