Bruce Springsteen on Taylor Swift: "She Is A Tremendous Writer"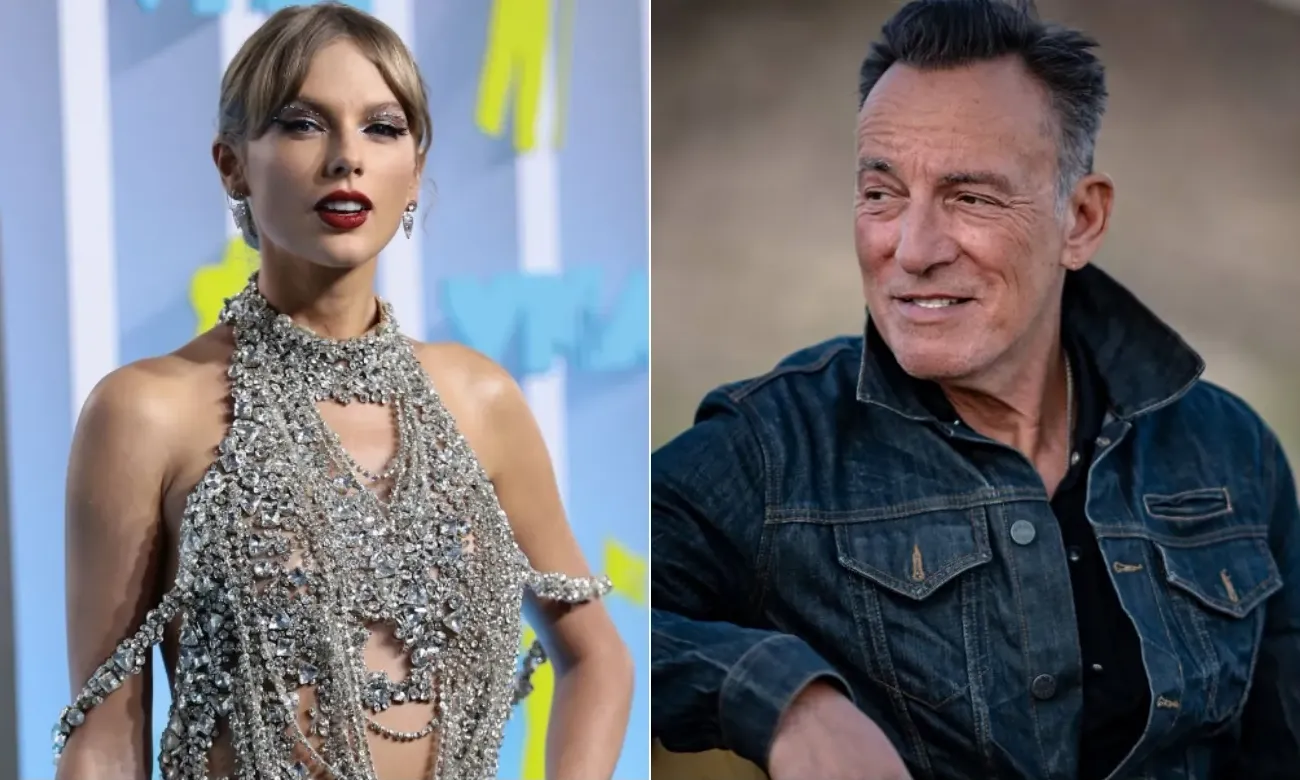 The American rockstar Bruce Springsteen, The Boss of the rock scene, shared his opinion on the new Taylor Swift album, Midnights, and sent his respects to the 32-year-old artist.
From the past to the present, many rap or pop artists have appeared in rock music and brought a new sound to the genre with their talents. Machine Gun Kelly described himself as a rock artist in addition to his rap music. Post Malone was featured on Ozzy Osbourne's album Ordinary Man. Miley Cyrus performed Metallica's Nothing Else Matters. Although it was said that rock music died, the genre is leading the musical genres for sure.
Bruce Springsteen joined the ones who hailed a pop/rock musician. During his appearance on Howard Stern Show on October 31, the musician recalled a moment with his daughter when he witnessed Taylor Swift's music was good. According to Springsteen, he liked the new Taylor Swift album, Midnights, and listening to the album made him feel good.
"My daughter, [who is a] Taylor Swift fan to the max," Springsteen says (as transcribed by MetalCastle.net). "The other day, [I] picked her up at the airport, [and she] says, 'Dad, Taylor Swift's got a bangin' new record!' So, I gotta say, 'Bangin' new record? All right.' She then plays it for me, top volume, all the way from Newark to Colts Neck, dancing in her seat. I said, 'That's what I liked to see!' [Laughs] It felt good."
Bruce Springsteen then praised Taylor Swift. Commenting on her songwriter skills, Springsteen sent heartwarming words for the artist's musical character.
"You know, it was good," Springsteen said for Swfit's album. "She's super talented [and] a tremendous writer. And I know her producer Jack Antonoff very well. They're making great records, you know."
Concluding, he touched on all kinds of songs from different genres and stated that making music and finding joy in music will be endless.
"So, there are people out there; there's a lot of great work going on, people are still making a great record, and people were finding a lot of joy in those records," Springsteen reveals. "That's gonna go on. It's just going to be different, you know? And that's it."
Elsewhere in the interview, Springsteen discussed retiring from music. Saying that he has the luckiest job in the world, The Boss also said he would learn a lot of things from Johnny Cash and Pete Seeger in the future.
"I can't imagine [retiring]," Springsteen denies retirement. "I bumped into the luckiest job in the world because they paid me a fortune for something I would've done for free.
"I look at those guys [Johnny Cash and Pete Seeger] and go, 'Yeah, I don't know if I'll [always] be doing three-hour shows, but there are so many different kinds of music that I can play and do. That Broadway show I can do for the rest of my life in one form or another if I wanted to. So, I can't imagine retirement, no."