What Happened In Def Leppard After Rick Allen's Near-Death Car Crash? The Drummer Recalls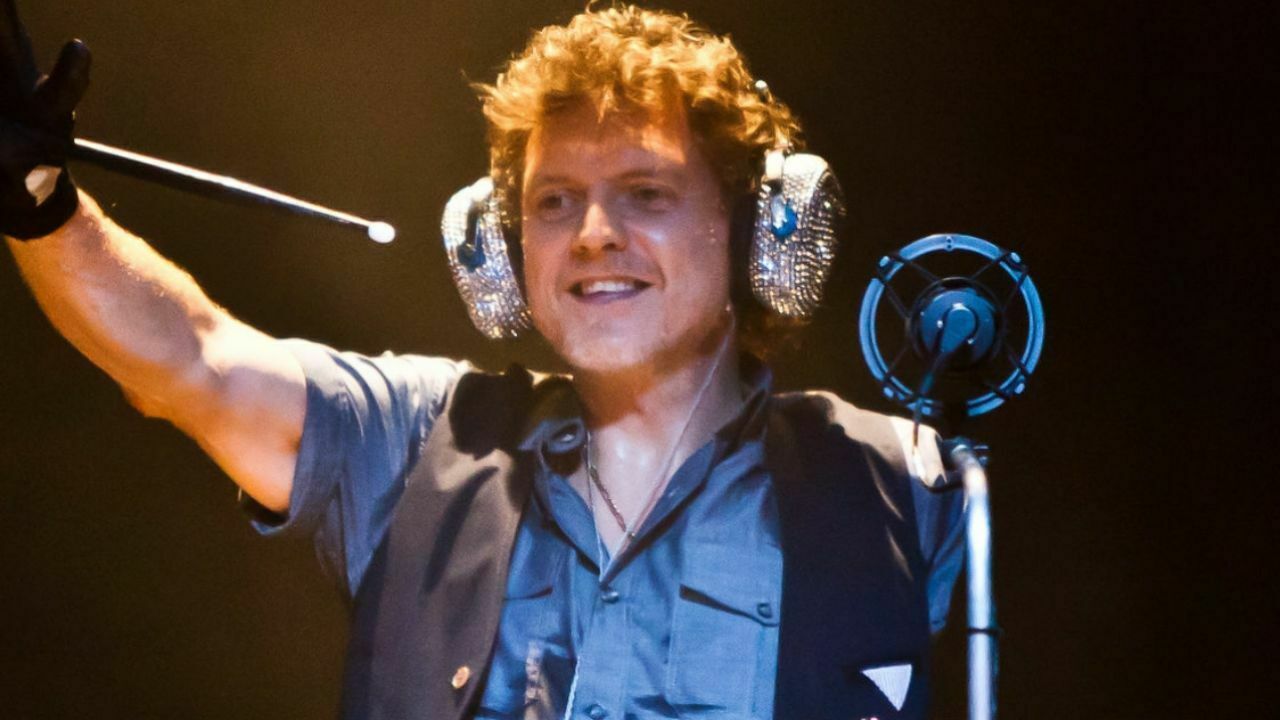 In a new interview with Rock Talk With Mitch Lafon, Def Leppard drummer Rick Allen has recalled the time he lost his arm in a car crash and detailed how his band behaved after the unfortunate incident.
Def Leppard is a Sheffield-based rock band formed in 1977. Since then, they've been rocking the community with their undeniable successes. Debuted in 1980 with On Through The Night, Def Leppard has released 11 studio albums at press time. The band's latest and self-titled album had released in 2015.
At first, the band had started its career with the original drummer Tony Kenning. During the recording session of the band's The Def Leppard E.P., Kenning abruptly left the band and was replaced for those sessions by Frank Noon. By the end of the same month, Noon left the band and the 15-year-old drummer Rick Allen had come to them and joined Def Leppard as its full-time drummer.
After Rick Allen joined the band as its full-time member, Def Leppard had released its first three albums On Through The Night, High 'n' Dry, and Pyromania in 1980, 1981, and 1983, respectively. One year after the band released its third, in 1984, Rick Allen had lost his left arm in a near-death car crash and took a big blow to his career. But this accident could not stop his creativity, and Rick Allen continued his path with Def Leppard.
Recently, during a chat with Mitch Lafon and Jeremy White, the 58-year-old drummer discussed his longevity as a member of Def Leppard. At first, the musician has touched on Phil Collins' emotional letter for him. According to Allen, Collins sent him a piece of encouraging words.
"Phil Collins happened to be one of the first letters that I opened, a letter of encouragement while I was actually still in hospital in 1985," he says. "So if you get to see him, please send him my love and regards."
When he was asked whether he remembers what Collins said in his letter, Allen answered: "Just incredible words of encouragement.
"There were hundreds of thousands of letters but his stood out because he obviously knew what it would be like or he had an inkling of what it would be like to be a drummer and to be involved in something so horrific.
"So it just meant that much more."
Rick Allen Details How Def Leppard Behaved After His Car Crash
The successful drummer Rick Allen then continued by detailing his band Def Leppard's behavior to him. At first, Mitch Lafon said to Allen that Def Leppard could have just changed drummers, but they stuck with him. Later then, Lafon has also mentioned the industry's brutality and said they could have cast him aside, but they did not do that. Answering, Allen recalled his post-crash moments. According to Allen, Def Leppard gave him time to make the decision.
"Well, the way it went was: I got out of hospital within a month, and I spent a couple of weeks at home," Allen continues. "There was never any talk of any kind of therapy or anything like that.
"At 21 years old, that wasn't what I signed up for. I was still full of beans and ready to go. And I think the thing that the guys did for me, which took the pressure off, was: they gave me time to make the decision whether I wanted to move forward or not.
"And that was really the crux of what I was dealing with. Did I just want to disappear and sort of blend into the scenery? Or did I want to go on?
"Love of family, love of people all over the planet, I really just discovered the power of the human spirit. And that's what really catapulted me into where I am now…
"Having been in a coma for a couple of three weeks, and during that time, they put my arm back on and then took it off, all during that same time period, and me not knowing a thing about it.
"So when I came round and started to get an idea of what had actually happened to me… I remember at a certain point, I was like, 'I don't want to do this.'"
Concluding, Rick Allen revealed how he decided to get back drums once again.
"I felt way too self-conscious, I felt completely defeated," Allen admitted.
"And then, I guess I woke up in a way that allowed me to see past the situation I found myself in.
"And then once I started actually playing drums again, I got it, and I realized that I could actually do this. And Mutt [Lange, producer] recognized that."
Back in this past May, Rick Allen had answered how losing arm affected his playing. According to him, it feels natural.
"I used to be really right-footed as a kid, but then after my accident, it was really weird what happened," he said.
"A little bit of my left arm went to my right hand, it went to my right leg, it went to my left leg, so it's almost like the information was in my head, and it naturally just, it was able to go to my other limbs.
"And now, it feels natural, it's almost like it was a natural response. There was something missing, so somewhere in my head, it was able to re-direct that information.
"Going between the two kits, it's not really a big thing, it's just kind of natural. When I meet people that can play multiple instruments, just to be able to go from the guitar, to mandolin, to a piano or sing, or play drums or whatever, it amazes me that they can do that.
"But it's not far-fetched when I compare the acoustic set to the electronic set."