Guns N' Roses' Slash Sends One Of The Rarest Photos Of AC/DC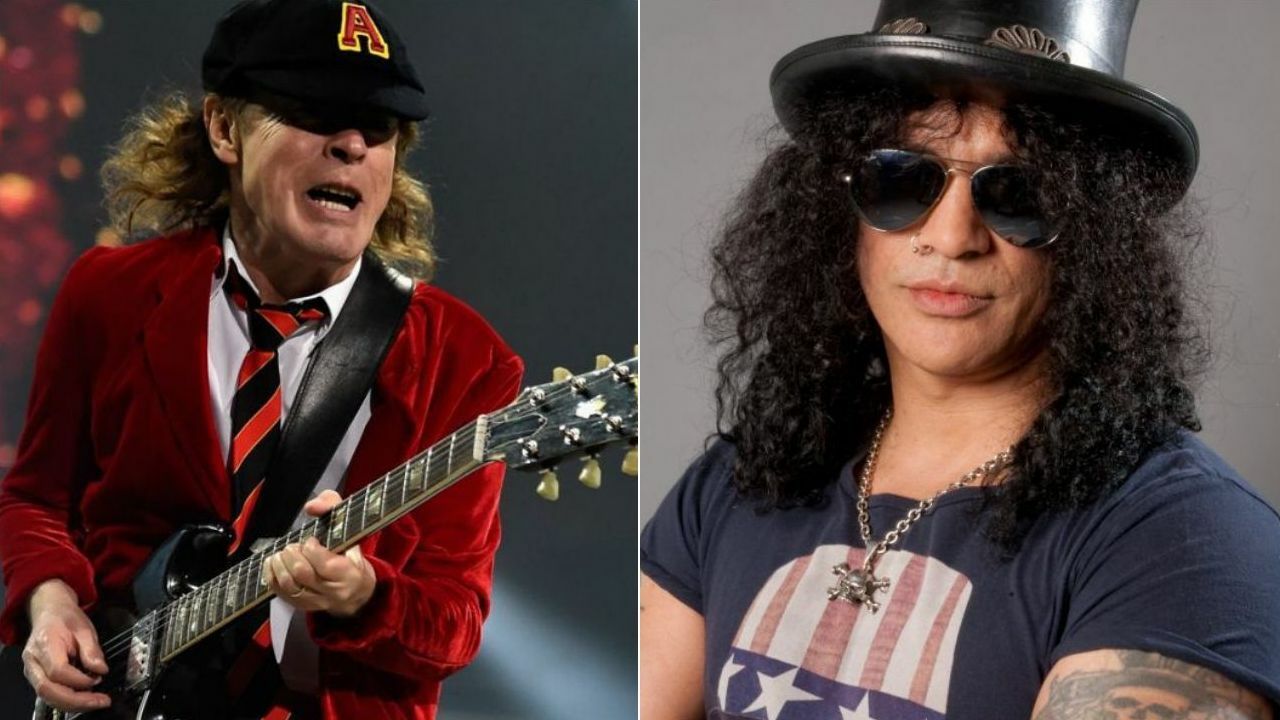 Guns N' Roses guitarist Slash has just added a new post to his official Instagram account to remember the epic show of AC/DC and has sent one of the rarest photos of the band.
As some of those Slash followers might know, he has been sharing some weird and respectful photos or videos to pay his tribute to the rock bands or artists. With his posts, Slash was proving that how a great and friendly musician he is.
However, recently, he has sent a photo of AC/DC to show off his passion for the band. The photo of the band has been in 1977 at The Wiskey A Go Go nightclub.
AC/DC Was Rocking Out The Crowd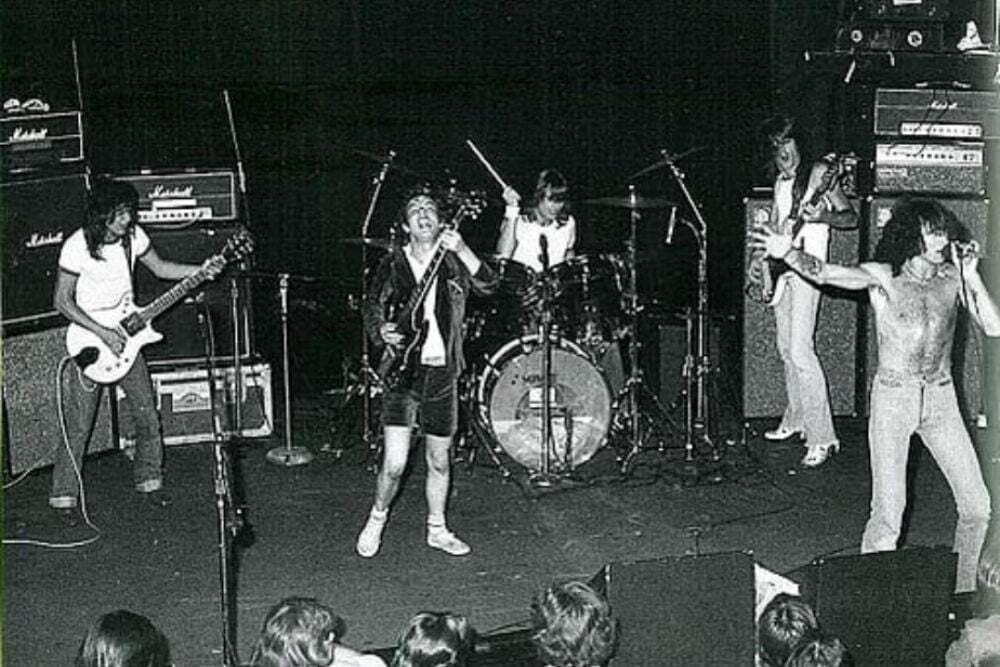 In the photo shared by Slash, AC/DC members were rocking out the fans who came to see the band.
While Phil Rudd was behind the band, Angus Young and Malcolm Young were side by side as always. Cliff Williams was alongside the drummer and the singer Bon Scott was appearing in front.
"This Photo Is From 1977," Slash captioned on the post. "AC/DC Live At The Whisky. iiii]; )'."
Fans Reacts To The Legendary AC/DC Lineup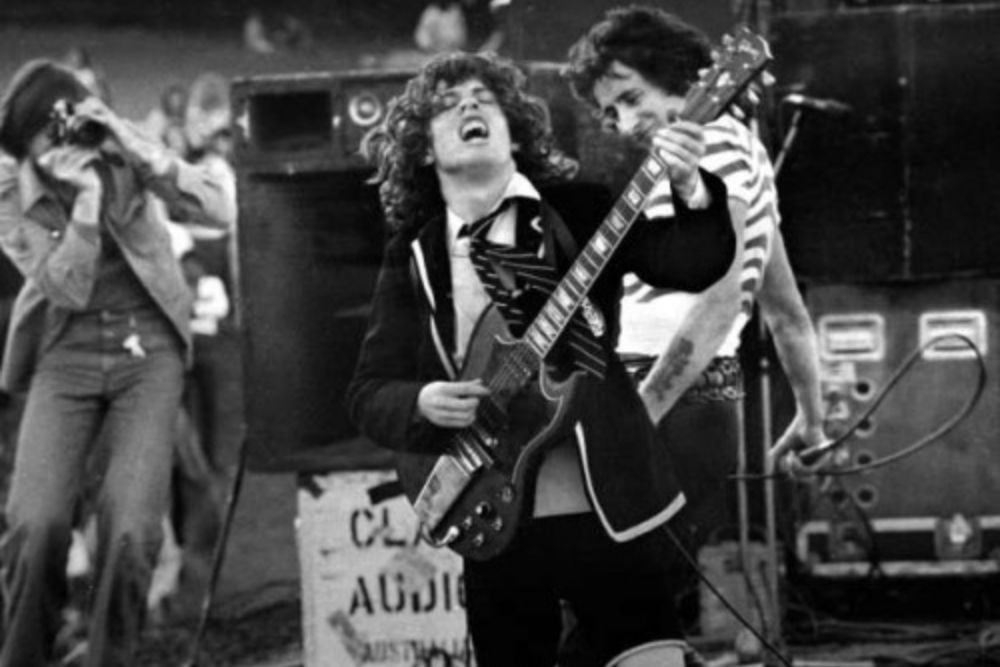 In the comments side of the post, people who love AC/DC and Slash have sent respectful words to pay their tribute to them.
While many fans agreed that it was one of the greatest shows of the band, a fan named Nick said Bon Scott was a legend: "Great image, I'd loved to have seen AC/DC with Bon, especially in somewhere as legendary as the Whisky."
One more fan mentioned on Malcolm Young and said: "Malcolm and that Gretsch!"
Guns N' Roses and AC/DC Friendship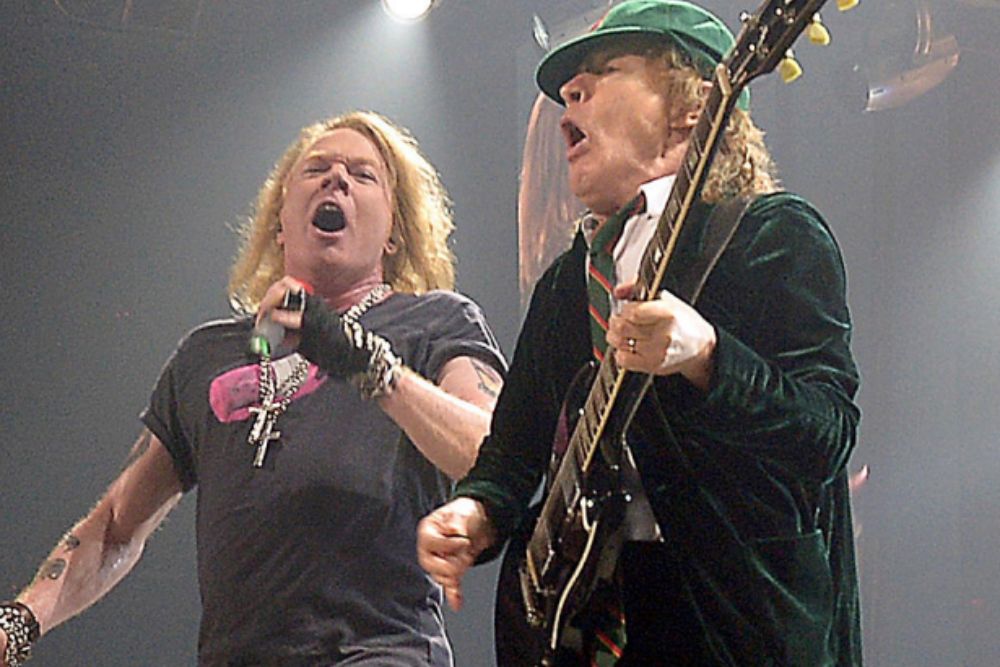 Over the years, Guns N' Roses and AC/DC have appeared side by side so many times, from Axl Rose's joining AC/DC for several shows to backstage moments.
Previously, Guns N' Roses has updated its Twitter account to remember their sharing stage with AC/DC in 2016.
They shared a photo while the members were performing on stage.
#onthisday '16 Axl x AC/DC in Portugal pic.twitter.com/dv1H554ws6

— Guns N' Roses (@gunsnroses) May 7, 2021
Just before that, the band has sent a celebration message for AC/DC star Angus Young.
"Happy Fn birthday, Angus," they captioned.
Happy Fn birthday, Angus! pic.twitter.com/nyIYA1hiCJ

— Guns N' Roses (@gunsnroses) March 31, 2021