David Draiman On Next Disturbed Release: "We're Guns Blazing Right Now"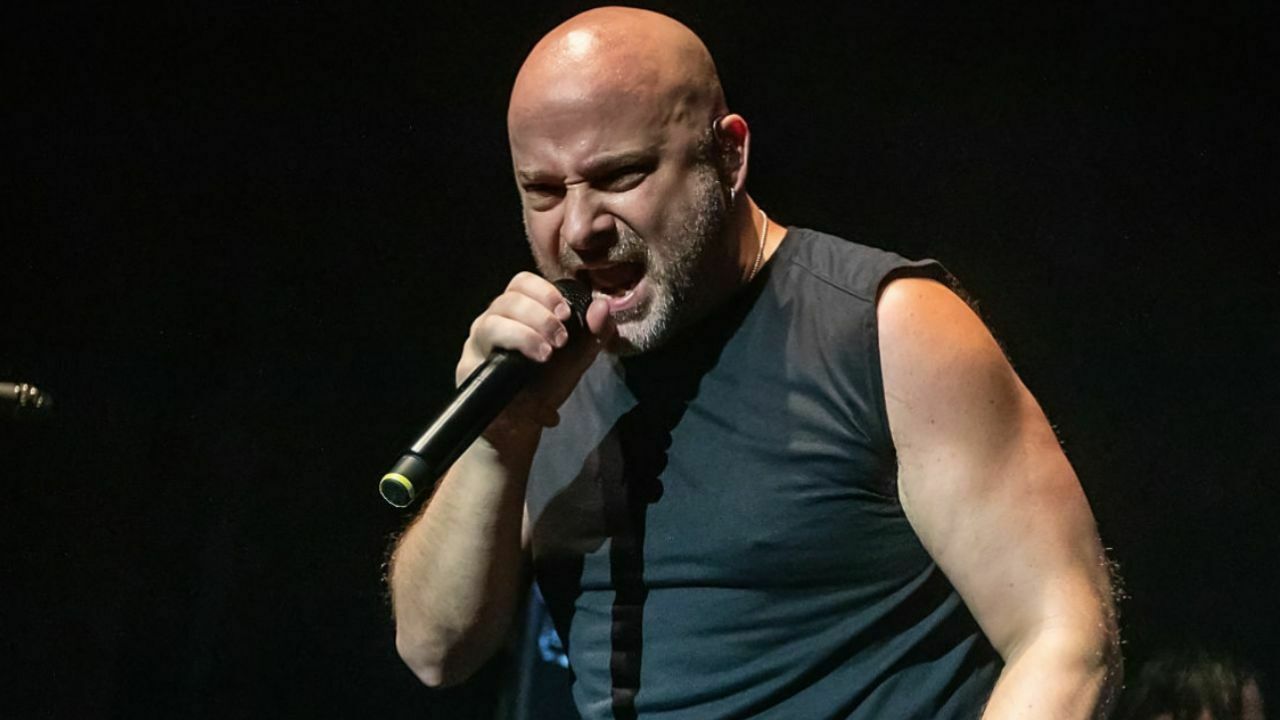 Disturbed singer David Draiman has opened up about his band's next release that is a follow-up to 2018's Evolution, and revealed his and his bandmates' excitement about that.
Disturbed is a heavy metal band formed in 1994 in Chicago. In 2011, the band had announced that they went into hiatus. Luckily, they're back in 2015 and still rocking the stage for their fans. In the meantime, the band has released 7 studio albums, 2 live albums, 3 video albums, and more things.
David Draiman is the lead vocalist of the band. He had joined the band two years later they're formed in 1996. During his ongoing career with the band, Draiman had performed in every Disturbed albums.
However, during a recent conversation with Lou Brutus of HardDrive Radio, David Draiman has discussed the progress of the songwriting sessions of the band's upcoming release. He teased fans and said that they've been genuinely excited about it.
"It's on in a big, big, big fucking way," he says. "It really, really is. I mean, we are so genuinely excited.
"They asked me going in, 'Where do you wanna go with this?' And I'm, like, 'I wanna go back. I wanna go back to our meat and potatoes. I wanna go back to where we came from.'
"The week in between the Indiana shows and the show was amazing. We pumped out six new Disturbed songs.
"They are rhythmic, they are anthemic, they are polysyncopated, they are meat-and-potatoes Disturbed.
"It's somewhere between 'The Sickness' and 'Ten Thousand Fists' as far as vibe. And it's can't-stop-but-bob-your-head kind of thing. I couldn't be more happy.
"And we're so genuinely excited that we don't wanna wait. We're gonna track it after the New Year. We're guns blazing right now."
Draiman Clarifies If The Next Disturbed Release Will Be An EP
Elsewhere in the interview, the host Brutus asked the singer that if the next Disturbed release will be an EP. Answering the question, the singer has also touched on what he's been wanting to make with Disturbed.
"Define it what you want, but it would like five or six songs at a pop — something like that," he continues.
"We live in an environment right now and in an age where people's consumption of music has been very soundbitish and very track-driven and very single-driven.
"And there's definitely some beauty towards continuing to try and [make] things like concept records and telling a long story over the duration of a series of songs, there's huge merit to that.
"But I think that when you write 10 songs and three of them actually get worked at radio and maybe, if you're lucky, the fans are really familiar with half the record and the rest ends up sitting on a shelf. And if you do end up pulling it out one day, it's like an obscure, weird moment during the set, and it's almost like gratuitous for yourself.
"I don't wanna do that anymore. I wanna make everything count. I wanna make sure that we get the biggest bang for everything we're putting out there. I think that that should be easily attainable.
"It seems to be where the environment is going, and it seems to be — whether we like it or not — what the digital age has funneled us into."
Back in this past May, David Draiman had mentioned one of his musical influences. According to him, cannabis helps him to write new things during his work.
"I guess I first tried cannabis when I was in seventh grade — way, way back in the day. Herb and I have a long history together," Draiman admitted. "It has always been a perfect means of balancing for me — for being able to achieve clarity and peace.
"My brain can be a pretty busy and insane place, and my ability to be creative has been helped tremendously and aided tremendously through the calm and serenity achieved from a THC high. I would say 95 percent of the music that I've written was written under the influence of cannabis."