Kerry King Explains Why He Felt 'Anger' On Slayer's Retirement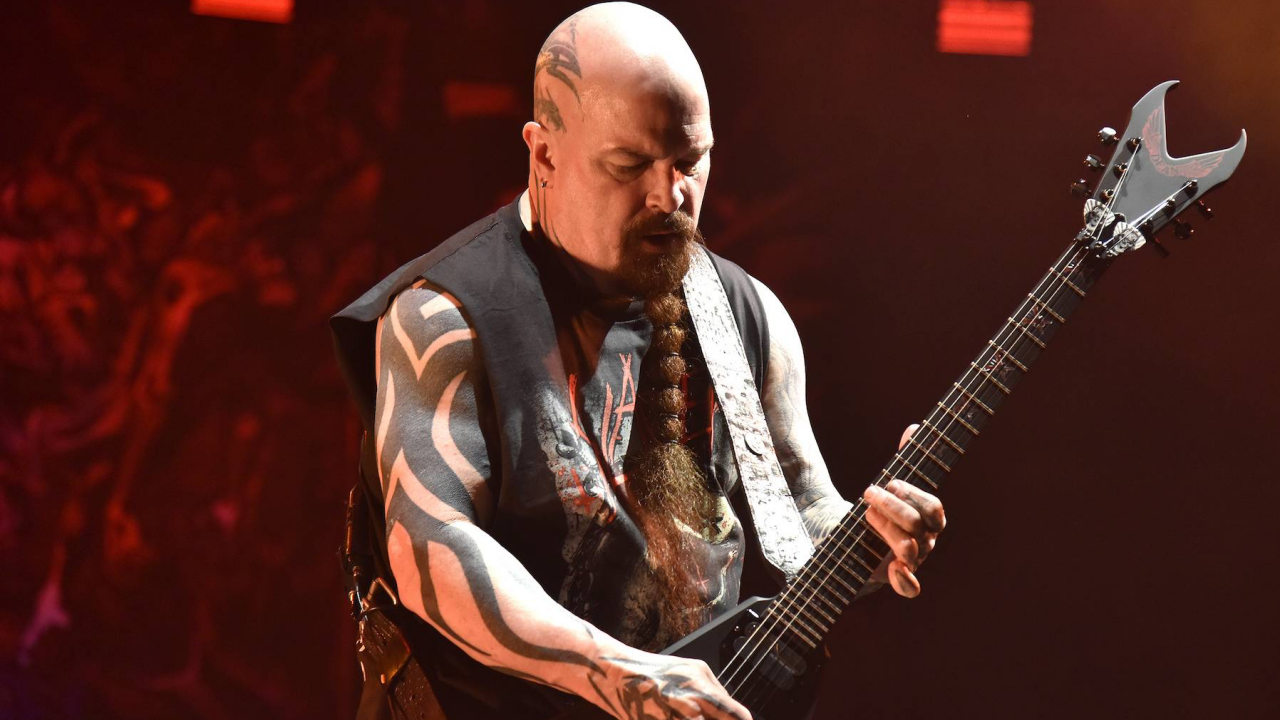 The retired thrash legends Slayer frontman Kerry King opened up about the band's decision to retire from the metal scene. He states that he can still play and sing at live shows, but that chance has been taken away from him.
Slayer was a thrash metal band originally formed in 1981 by the band's legendary members, Kerry King and Jeff Hanneman. The band created its own style with an aggressive tone and energetic stage performances. Furthermore, Slayer was considered one of the biggest thrash metal bands, as they have been named one of the Big Four bands, along with Metallica, Anthrax, and Megadeth.
Unfortunately, in 2018, Slayer announced a farewell tour that will be taking place from May 2018 to November 2019. As they swore, the band disbanded right after their latest show in Stuttgart, Germany. After Slayer announced its disbandment, millions of Slayer fans thought their disbandment came too early.
You May Also Like: What Is Kerry King's Favorite Alice In Chains Song? He Answers
It was last year when Kerry King commented Slayer retired too early for the first time. Recently, when Metal Hammer asked him to reveal his feelings about Slayer's retirement from thrash metal music, the guitarist once again defended his thoughts. He said he felt anger when Slayer retired from the music. According to him, seeing his heroes still playing music actively made him feel bad.
"Anger… what else? It was premature," he said. "The reason I say 'premature' is because my heroes from my childhood are still playing! I can still play, I still want to play, but that livelihood got taken away from me."
Slayer Was On 'Top Of The World'
Kerry King then told heartwarming words for his former band Slayer. Saying that they were top of the world before they disbanded, he added that he missed playing live on stage with Slayer.
"We were on top of the world, and there's nothing wrong with going out on top of the world, it's a good way to go out. So, bravo for that. But do I miss playing? Yeah, absolutely."
Elsewhere in the interview, King also shared his honest thoughts on Slayer's latest shows, saying: "Every one of those shows was a bummer! We were going to all these places and all these cities where we have all this history. It's a bummer to think, 'I'm not gonna see my friends there again.'"
It has been said by Slayer fans that the band retired too early but at their top. There would have been many more new and unique Slayer pieces, but unfortunately, the band didn't let that happen. Gary Holt had the same thoughts either, as he said Slayer were top of their game.
"I'd have to agree [with Kerry King]," Holt said when he was asked about King's comments. "We were still playing at the top of our game, we were totally killing it. The band had a lot of years left in it, but I guess when it's time, it's time. When you decide to walk away from something, walk away."