Alice Cooper on Marilyn Manson Abuse Allegations: "I Never Noticed That Streak in Him"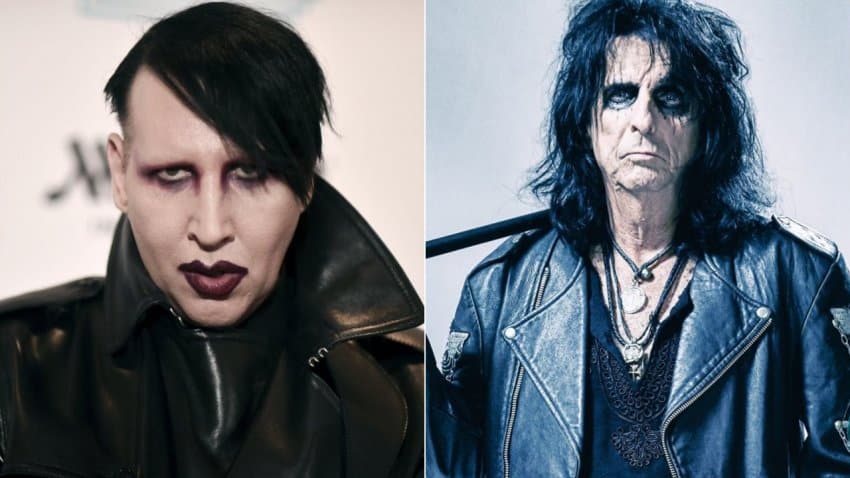 The talented rocker Alice Cooper, who has released twenty-one studio albums so far, broke his silence about the abuse allegations of his onetime touring-mate, Marilyn Manson.
A month ago, the world-known actress Evan Rachel Wood accused Marilyn Manson of abuse and shocked the rock world. Later, Marilyn Manson has shared a social media statement and denied the accusations.
Recently, in a 20-min appearance on NME, Alice Cooper was asked about Marilyn Manson's abuse allegations.
Commenting on the incident, Alice Cooper said that "he never noticed that streak in him."
"It's funny about Marilyn in that I know Marilyn — when we toured together, we got along very well. I never noticed that streak in him, if it's there. I always believe in the word — still allegations are still allegations."
Later, he mentioned his bandmate Johnny Depp whose ex-wife Amber Heard wrote an opinion piece in the Washington Post which implied he was violent towards her.
"First of all, here's a prime example: Johnny Depp. Johnny Depp and I are best friends. I've never seen him lift a finger against anybody. He's one of the most gentle people. And all of his former girlfriends and wives say the same thing.
"So it's really hard to believe that all of a sudden he's gonna turn into this monster. And I know the guy — I'm with the guy on tour all the time. He's one of the most gentle, harmless people I've ever met."
Alice Cooper concluded by saying that the incident is completely mystery for him.
"Now I don't know Marilyn, though, as well as I know Johnny. So what happens in the bedroom is entirely a mystery to me for what's going on with Marilyn. [Laughs]"
You can watch the interview below.