Robert Plant Opens Up About Heart's Honoring 'Stairway To Heaven'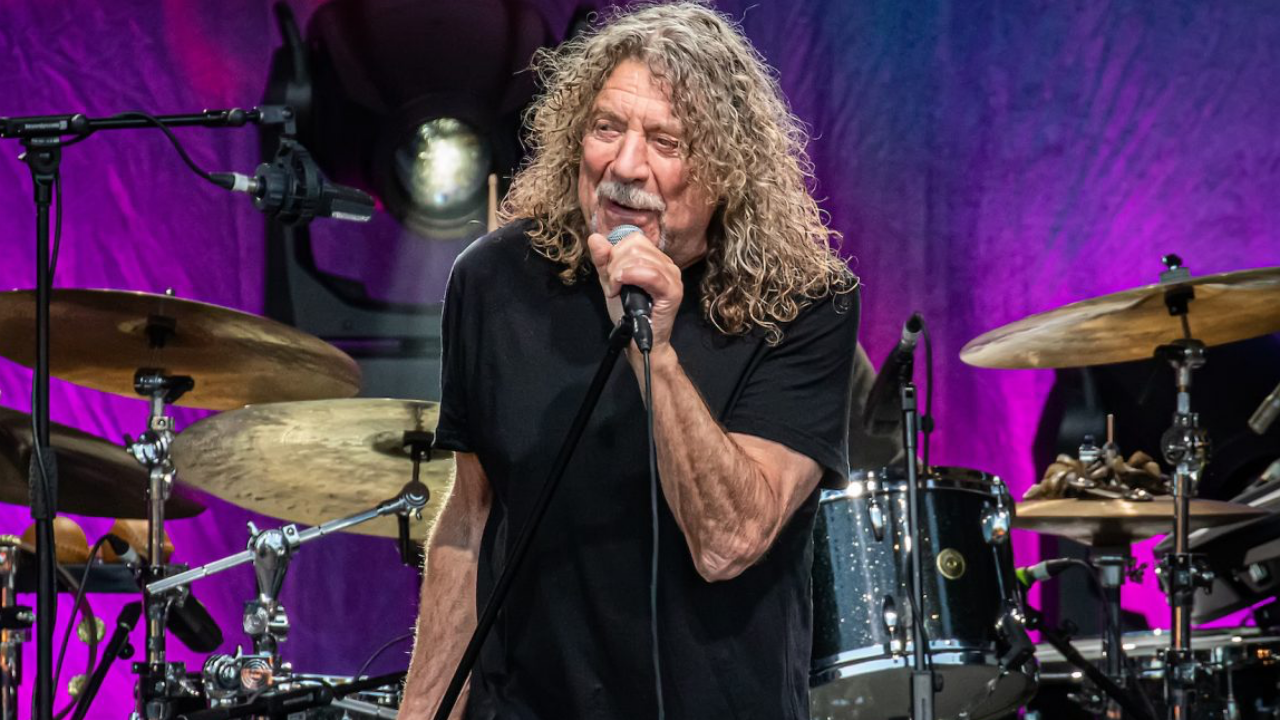 In a new appearance on Vulture, the frontman Robert Plant opened up about the rock band Heart's performing Led Zeppelin classic Stairway to Heaven at Kennedy Center Honors.
Stairway To Heaven is considered a massive success by Led Zeppelin. The band brought the song with their untitled fourth studio effort – which was then named Led Zeppelin IV. As it received many positive reviews from rock music critics, the track became an anthem for some. It was also ranked number 31 on Rolling Stone magazine's 500 Greatest Songs of All Time list.
You May Also Like: Robert Plant Details Led Zeppelin's Stairway To Heaven's Plagiarism Accusations: "It Was Unpleasant For Everybody"
Besides its success, there were also struggles Led Zeppelin experienced with the song in the past, as the opening lines of the song had a resemblance to Spirit's Taurus. During the 1970s, Robert Plant was in Birmingham to watch the rock band Spirit live. Later that night, he suffered a car crash that led to removing everything in his memory. When Zeppelin wrote similar lines with Taurus, it was alleged that Zeppelin stole the notes from Spirit. Plant had denied the accusations saying he has no memory of the show.
In 2012, Heart rockers Ann and Nancy Wilson performed the song live at Kennedy Center Honors. At the time, the band was joined by the late Led Zeppelin drummer John Bonham's son Jason Bonham. While they were performing the song, Robert Plant and Jimmy Page were on the balcony and watched them playing the song with tears in their eyes.
Recently, Robert Plant was asked whether he revealed the experience of Heart's playing Stairway To Heaven in 2012. Saying that the song has its own life, the frontman added that the song is not belonged to them anymore, as it became an anthem for the people.
"Look at the company I was keeping that night," Plant says. "Who was I sitting next to? What was going on? I didn't even know the people anymore. How did we move across from being a British blues band to this ridiculous achievement? Well, ridiculous is a multifarious term. We all stood back at the end of the sessions, reeling from the transitions throughout the song. But 'Stairway To Heaven' has its own life.
"Later I often felt estranged. It began intimate and vulnerable and sincere, and then the years carried on. It was no longer ours and neither should it be. Now it's out there driving people to distraction and then maybe driving a hard bargain."
Robert Plant Reveals Heart's Rendition of 'Stairway To Heaven' Led Him To Realize His Responsibility
Robert Plant then revealed the song leading him to realize his responsibility. According to him, Heart's rendition of Stairway To Heaven was great.
"It was just something that I'd never, ever thought I would look at from this gallery," he says. "I didn't ever see myself as smarting around seeing an artist's impression of it. I knew it was coming — the Kennedy Center told us to expect something — but I didn't know how it was going to be. It was a spectacular performance. I'm now a voyeur. I'm not responsible for it anymore. I'm not in guitar shops being told not to do it. I'm not going down the aisle at a wedding playing it with a flute. I love the song."
He continued: "Some people are completely trapped in their achievements, and that must be real hell. But perhaps one of the things about 'Stairway To Heaven' was that the development of the song was exactly that. Somehow it was something very, very special, which I don't really have a great connection to. But that night at the Kennedy Center, it made me remember that I had some responsibility, for better or worse, for that song. It wasn't really about who did a great job, although Ann's a spectacular singer. The whole choreography of it was blindingly sort of a 'we're not worthy' moment."
This past August, Robert Plant admitted while talking to Rolling Stone magazine that he still had a lot of respectful thoughts for the song. According to him, the song was there for hope.
"I used to say it in Zeppelin, 'This is a song of hope.' And it's crazy, really, because it was gargantuan at the time," he said, adding, "When I hear it in isolation, I feel overwhelmed for every single reason you could imagine.
"There was a mood and an air of trying to make it through. The world is a different place. Everybody was reeling from Vietnam and the usual extra helping of corruption with politics. There were people who were really eloquent who brought it home far less pictorially and did a much better job of reaching that point. But I am what I am, and as my grandfather said, 'I can't be more 'am'-erer.'"