Gary Holt Agrees With Kerry King On That Slayer Retired Too Early: "We Were Still Playing At The Top Of Our Game"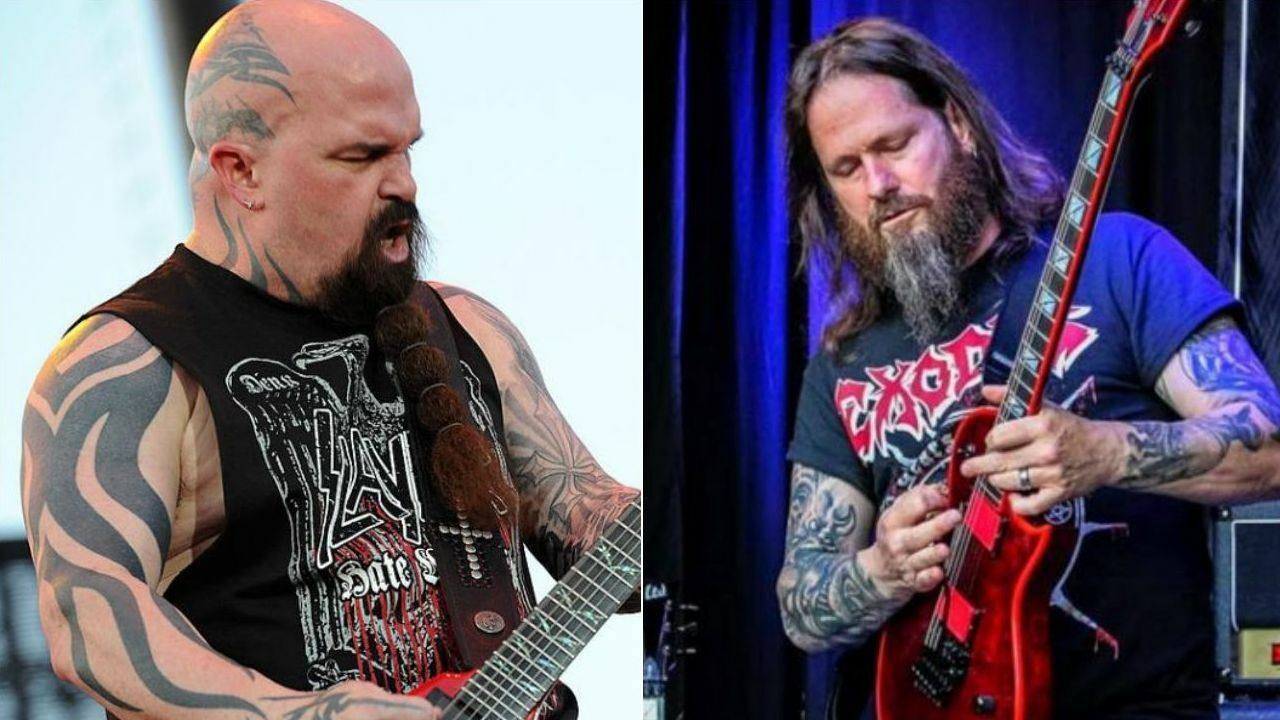 Former Slayer guitarist and current Exodus bandleader Gary Holt has once again talked about Slayer and the band's retirement and showed that he agreed with Kerry King, who previously said that Slayer retired too early.
Slayer was a thrash metal band that was formed in 1981 by the band's singer Tom Araya, drummer Dave Lombardo, and guitarists Jeff Hanneman and Kerry King. They were one of those thrash metal bands called The Big Four, alongside Metallica, Megadeth, and Anthrax.
Throughout its career, Slayer had released 12 studio albums, 4 live albums, 4 video albums, 14 music videos, 2 EPs, and 16 singles. They won two Grammy Awards of five nominations. The band has also earned one multi-platinum plaque and six gold certifications throughout its career.
From 2011 to 2019, Gary Holt was a member of the fold in Slayer. As you remember, Gary Holt had joined the band as a touring guitarist in 2011, but in 2013, the guitarist was confirmed to be a permanent member of the band, following the band's guitarist Jeff Hanneman's death on May 2.
However, in the middle of this month, the band's guitarist Kerry King had said that his band Slayer retired too early. Now, Gary Holt discussed Kerry King's those words and shared his honest opinion about the issue while speaking to Metal Hammer. According to Holt, Slayer was still playing at the top of their game.
"I'd have to agree," Holt said when he was asked about King's comments." We were still playing at the top of our game, we were totally killing it. The band had a lot of years left in it, but I guess when it's time, it's time. When you decide to walk away from something, walk away."
Holt Adds He Can't Say Slayer Members Did Take A Wrong Decision
Later then, the musician has also mentioned his own band, Exodus, and expressed that it was time to go back to his band. Adding that he can't say that Slayer members did take a wrong decision, the musician said that it would be hard to play Angel Of Death live at 70-years-old.
"I can't tell anybody they made the wrong decision," he continued. "Better to go out on top than go out unable to play your own songs, and this shit isn't easy. Playing 'Angel Of Death' at 70 years old would be fucking hard.
"But it was time for me to come back, let's put it that way. I was really missing my first family."
Back on October 16, Gary Holt had said when he discussed the reunion possibility of Slayer that it was emotional to play with them.
"Just the amount of people that came out to see it, especially the amount of people who flew in for the final two shows was epic," he says.
"And it was emotional. Tears were shed while playing 'Angel Of Death', and who would have ever thought that would happen? Who plays 'Angel Of Death' [while] trying to keep the tears at bay for the last fucking time?
"But it was an awesome, awesome, moving thing — an amazing part of my life."