John Frusciante Reveals Main Truth Behind His Departure From Red Hot Chili Peppers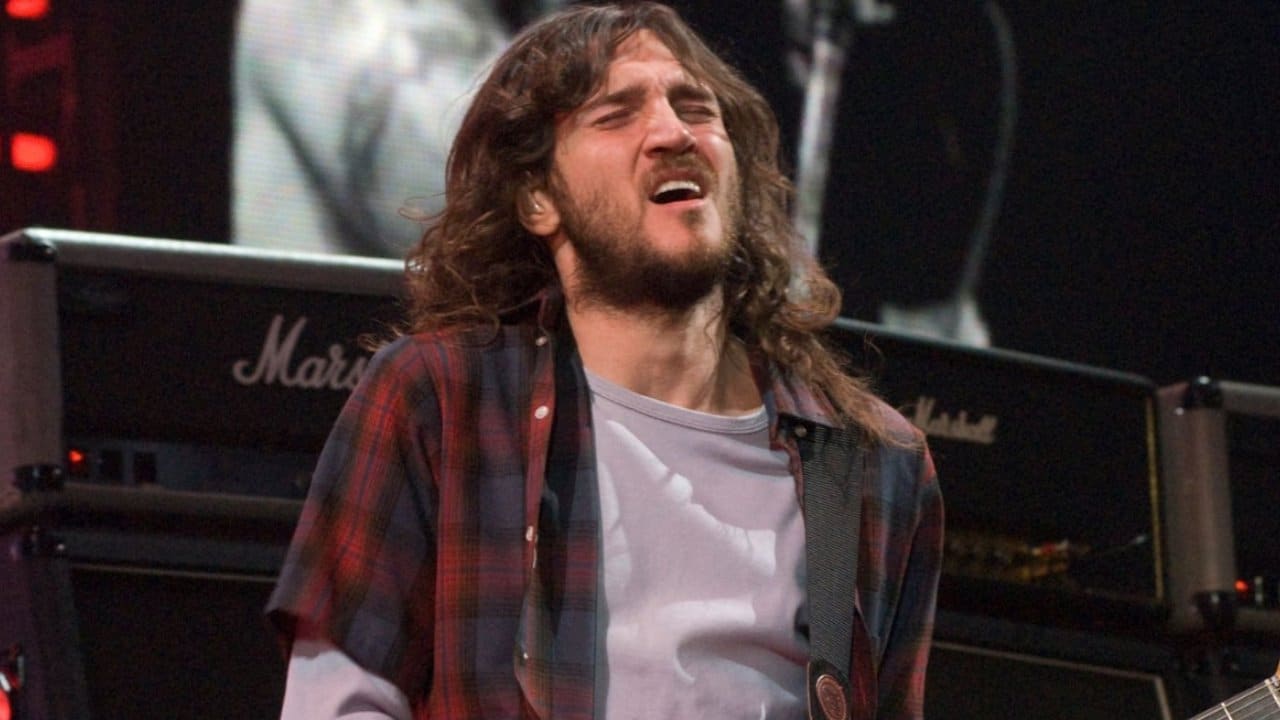 The long-time Red Hot Chili Peppers guitarist John Frusciante has opened up about why he left the band back in 2009 and revealed what they have done since his third reunion with the band.
John Frusciante is known for being a guitar player for the Los Angeles-based rock band Red Hot Chili Peppers. Debuted in 1988 with the band's fourth studio album, Mother's Milk, Frusciante has contributed to the band's five studio albums. The remaining albums he performed with the band were the band's hit albums Blood Sugar Sex Magik, Californication, By The Way, and Stadium Arcadium.
In the past, Frusciante, who gained international fame as a member of Chili Peppers, left the band and rejoined several times.His first stint started with the band back in 1988 at the age of 18 after the band's guitarist Hillel Slovak's tragic passing. He then parted ways with the band due to recluse and fell into drug addiction in 1992. Rejoining the band six years later in 1998, he had been left the band once again in 2009.
In 2019, Red Hot Chili Peppers announced its reunion with John Frusciante, replacing him with the band's former guitarist Josh Klinghoffer. Since then, Frusciante fit in the band very well and spent great times with his friends. In the early days of John's reunion, John and the band members played old Chili Peppers stuff. In this way, the members of Chili Peppers said welcome to Frusciante.
During his recent interview with Guitar World, John Frusciante detailed the main reason that led to his departure from Red Hot Chili Peppers. At first, the guitarist recalled what they do with his friends in the band. Saying that they played old stuff, Frusciante said it was a lot of fun.
"I didn't want to feel any pressure about writing stuff, because that would have been overwhelming," John says. "So for a month or two, we were just playing songs by other people, and playing really early Chili Peppers stuff. We just had a lot of fun.
"And luckily that spirit of fun ended up staying with us throughout the whole writing process, even after those songs had been phased out and replaced by going there every day being excited about the new stuff we were bringing in, or the jams that we were turning into songs."
John Explains Why He Left Red Hot Chili Peppers
The iconic guitarist then touched on his second departure from his current band Red Hot Chili Peppers back in 2009. Admitting that he wanted to concentrate on making electronic music himself, Frusciante stated that it was his top goal at the time because he was getting tired of trying to make people happy.
"I've done a lot of reflection on the causes of my quitting the band the last time that I don't think I had the mental space to be aware of at the time," he discloses. "It was like, 'I just really don't want to do all this living in this world of fame and publicity; I just want to concentrate on making electronic music and making music just to make music, and not to make people happy, not to be successful.' And that was just what I needed at the time.
"But I looked back and realised that with some of the personal stresses between me and other members of the band, I saw my own part of it more than I think I saw it back in 2009. And while I think no one person is at fault in a situation where somebody quits a band, I'd grown enough as a person to see my side in it, as opposed to just playing the victim."
Back in October 2020, John Frusciante had commented about his reunion with the band. Saying that he feels comfortable around his band members, the guitarist had expressed his excitement about it.
"It's just returning to family," he said. "I'm extremely comfortable with those people. It was as if no time had gone by at all when we started playing, pretty much, with a couple of minor exceptions – like how Chad and I gradually got our communication together in a new way.
"Basically, we're all just as comfortable with each other as we ever were, and it just felt like that right off the bat."