Chad Smith On John Frusciante's Return To Red Hot Chili Peppers: "He's Working So Hard"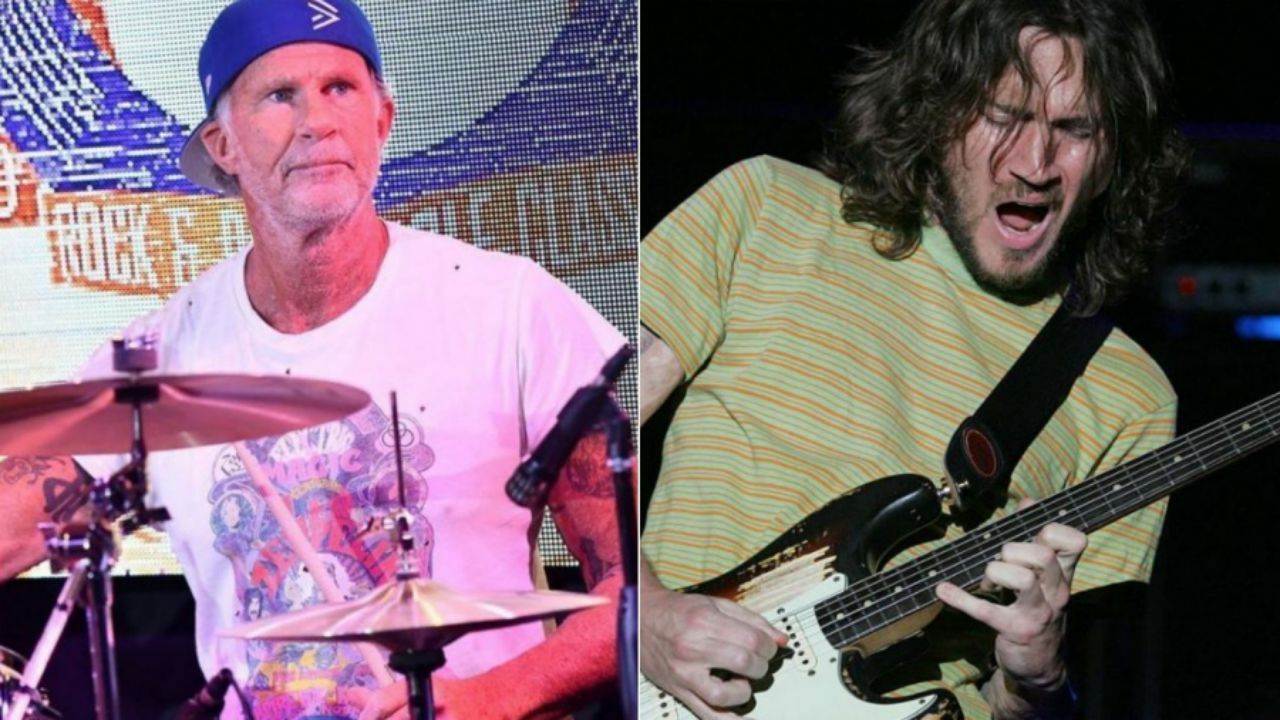 In a new interview with Rolling Stone, Red Hot Chili Peppers drummer Chad Smith has commented on his bandmate John Frusciante's return to the band after a decade and revealed their current state of efforts.
John Frusciante had joined the Red Hot Chili Peppers in 1988 at the age of 18 after the band's guitarist Hillel Slovak's tragic passing. Later, he parted ways with the band due to recluse and fell into drug addiction in 1992. He rejoined the band six years later in 1998 and left the band once again in 2009.
When he departed the band in 2009, Red Hot Chili Peppers was joined by Josh Klinghoffer on guitars. Spending ten years with the band, the Chili Peppers announced through social media that Klinghoffer left the band and was replaced by John Frusciante in 2019.
Throughout his career with the Chili Peppers, Frusciante released five studio albums, Mother's Milk, Blood Sugar Sex Magik, Californication, By The Way, Stadium Arcadium. Also, the band has been working on a new album that is to be announced.
However, in a recent online interview, the band's drummer Chad Smith has discussed his friend's return to the band and the album they've been working on. Looking very excited, Smith said about his bandmate that Frusciante is working so hard for the band.
"He is so dedicated," he says. "He's so into it. He's working so hard. We're all working hard, but he's in there with all the overdubs and the magic that he brings."
Chad Comments On Red Hot Chili Peppers' Chemistry
Elsewhere in the interview, the drummer has touched on the chemistry of the band after Frusciante joined them. Saying that Frusciante hasn't been in the band for about 10 years, Chad added that they have great chemistry.
"All of our records are just real good snapshots of where we're at that time," he says. "You can't really go, 'Oh, gee, I hope it's as good as…' Then you're starting to have preconceived notions about what you want to write.
"Look, John hasn't been in our group in 10 years. That's a long time.
"So of course it's going to sound different, but it's going to sound like the four of us because we do have this special chemistry together. It sounds like Red Hot Chili Peppers, but it's different and new, and to me that's great."
Chad also said they're all happy with the forthcoming record.
"We really like it and we're proud of it and it has to start there," he continues. "If other people like it, great. If people compare it to this or [say] it doesn't sound like that, we have no control over that. But yeah, we're all really happy with the record."
Chad Says They're Looks Forward To Playing New Record Live
When Chad continued to talk about the new record, he said that they looks forward to playing the forthcoming record live in front of the Chili Peppers fans.
"We could just plow through and write, and that's what we did," he adds. "It was kind of a blessing, because we want to come out with new music and play some new songs.
"It's going to be great when we finally go out next year and have a record to play, and a bunch of other stuff, obviously."