John Frusciante On His Reunion With RHCP: It's Just Returning To Family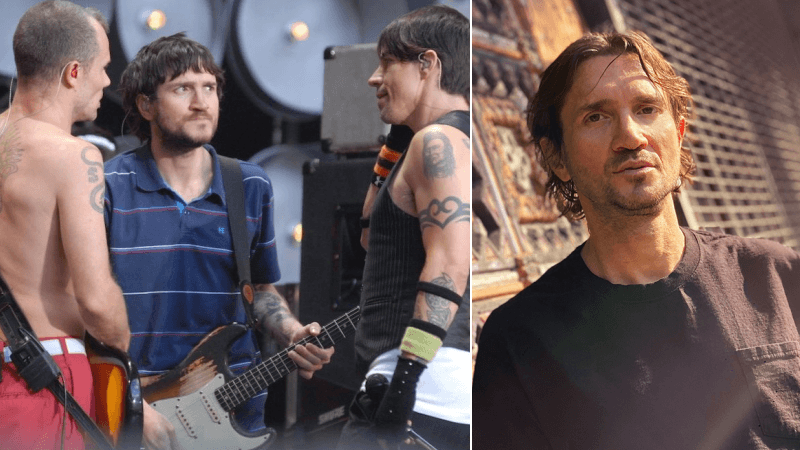 Red Hot Chili Peppers guitarist John Frusciante, who rejoined the band in 2019 after Josh Klinghoffer's 12-year career between 2007-2019, made his latest interview with Double J and made exciting news on his reunion with the band.
Speaking about his reunion with the band, John stated that he is happy to being back in the band. He also touched on the band's chemistry and that his relationship with the band members.
READ MORE: CHAD SMITH REVEALS HOW JOHN FRUSCIANTE CHANGED SINCE HIS DAYS WITH RHCP
When the interviewer said, "What's it like being back in the band," John Frusciante replied:
"It's just returning to family. I'm extremely comfortable with those people. It was as if no time had gone by at all when we started playing, pretty much, with a couple of minor exceptions – like how Chad and I gradually got our communication together in a new way.
"Basically, we're all just as comfortable with each other as we ever were, and it just felt like that right off the bat."
READ MORE: JOHN FRUSCIANTE GIVES EXCITING NEWS ON RED HOT CHILI PEPPERS' NEW MUSIC
In December 2019, Red Hot Chili Peppers announced through its social channels that they parted ways with the band's guitarist Josh Klinghoffer to reunion with the band's legend, John Frusciante.
"The Red Hot Chili Peppers announce that we are parting ways with our guitarist of the past ten years, Josh Klinghoffer," RHCP said in the social media statement."Josh is a beautiful musician who we respect and love. We are deeply grateful for our time with him, and the countless gifts he shared with us.
"We also announce, with great excitement and full hearts, that John Frusciante rejoining our group."
READ MORE: EX-RHCP MEMBER JOSH KLINGHOFFER TALKS ABOUT HIS RELATIONSHIP WITH JOHN FRUSCIANTE