Ozzy Osbourne Reveals Eddie Van Halen's Shocking Request From Him: "I Think He Was A Bit Drunk"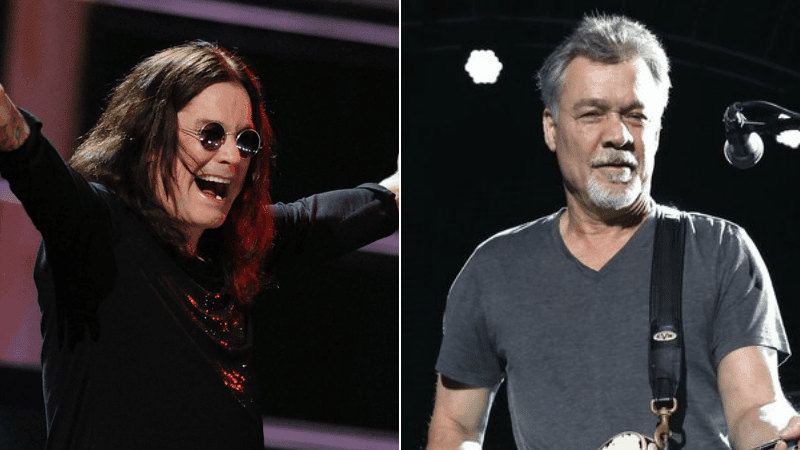 In a new episode of Ozzy's Boneyard, Black Sabbath man Ozzy Osbourne, who struggles with serious health issues recently, revealed his rarely known conversation with Van Halen star Eddie Van Halen and touched his shocking request from him.
As many of you guys know, Eddie Van Halen, one of the successful musicians of all time, has passed away at the age of 65 due to cancer.
Recently, Ozzy Osbourne made his latest appearance to mourn Eddie Van Halen and paid his tribute to him once again. Speaking about him, Ozzy expressed that Eddie Van Halen asked him at the time that if he wanted to sing in Van Halen.
When the interviewer said, "Other than touring with him, did you ever get to work with Ed? Did Eddie guest on anything that you've ever done," Ozzy replied:
"No, no, no… He phoned me up one time and asked me if I wanted to sing in his band – way after Sammy [Hagar had left the band, presumably in 1996]. But I think he was a bit drunk… We've all done one of them…"
Click here to listen the interview.