Chad Smith Reveals How John Frusciante Changed Since His Days With RHCP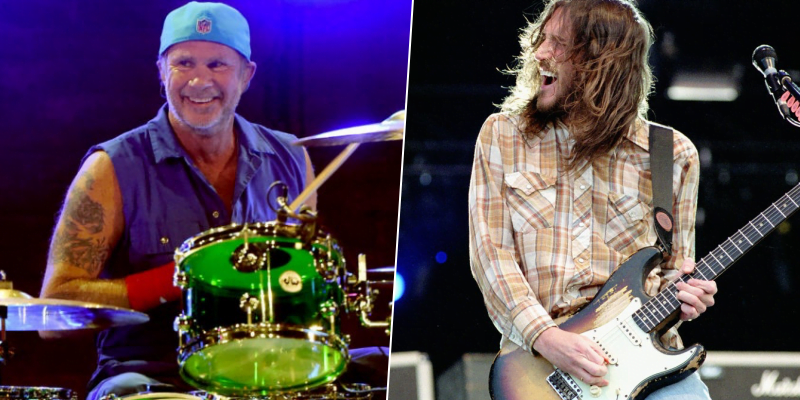 In a new interview with Daytime, Chad Smith, the legendary drummer of the American rock band Red Hot Chili Peppers since 1988, has talked about his bandmate John Frusciante, who joined the band after ten years in 2019, and revealed how John changed since his last time with Red Hot Chili Peppers.
As we know, John was a little grouchy, and he didn't like the limelight that much; he didn't much like touring. When asked what was changed this time, Chad replied:
"He's more self-aware, I think, and he wants to be in a band together. He did some stuff on his own that he wanted to do," he said.
"And he's that kind of person, like, when he sets his mind on something, he really wants to do that and be very specific."
Chad also said that John wanted to play guitar just a band and stated that Red Hot Chili Peppers is the band that he wanted to play is.
"So he was, like, 'I want to play guitar and be in a band and this is the only band I want to be in. This is the band that I love and I should be in this band.'
"We had some long discussions and yeah, he's in a good place. So we're, like, let's do it."
In late 2019, Red Hot Chili Peppers parted ways with the band's 10-year guitarist Josh Klinghoffer with a statement they shared through their social media accounts.
"The Red Hot Chili Peppers announce that we are parting ways with our guitarist of the past ten years, Josh Klinghoffer," they said in the social media statement."Josh is a beautiful musician who we respect and love. We are deeply grateful for our time with him, and the countless gifts he shared with us.
"We also announce, with great excitement and full hearts, that John Frusciante rejoining our group."