Max Cavalera Reveals Some Thrash Records That Inspired His Music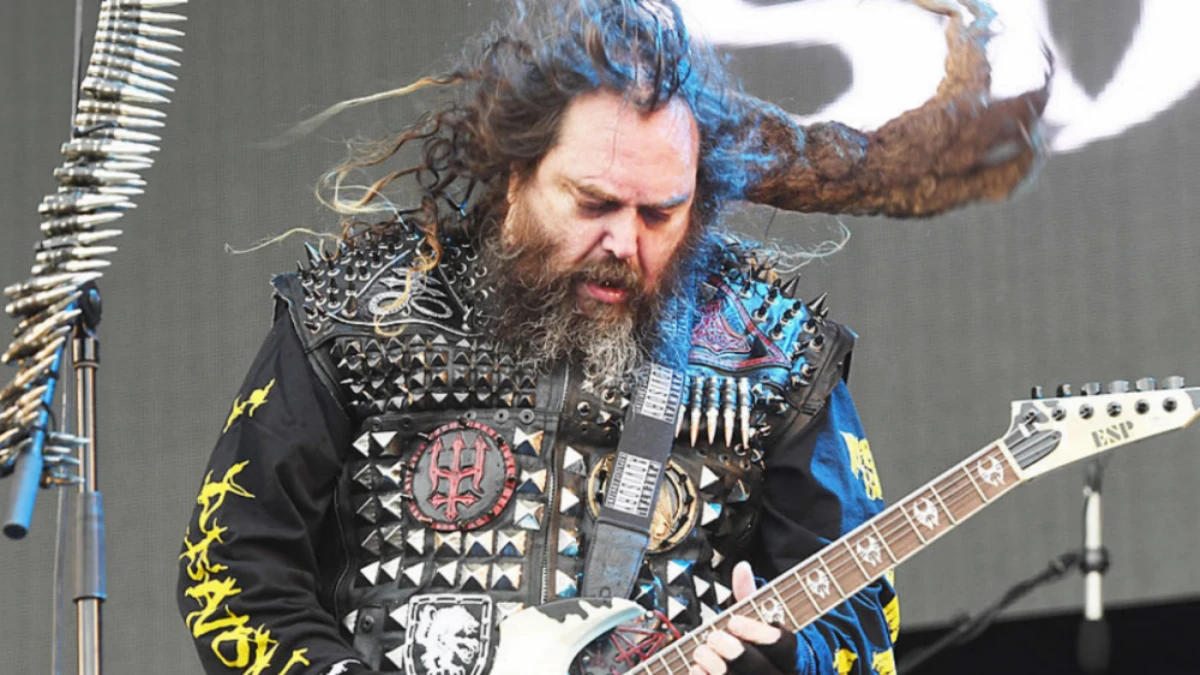 In a new interview with Sobre La Dosis, Sepultura legend Max Cavalera, who is currently rocking out with Soulfly, has named some of his favorite thrash metal albums that inspired his music.
Starting his words, Max Cavalera first named Sacrifice band's second studio album, Forward to Termination, released in 1987. The album features aggressive and fast-paced thrash metal with politically charged lyrics. Consisting of 9 tracks in total, notable songs from this album include the title track, Forward to Termination, which opens the album with a furious riff and powerful vocals, and Sacrifice, which features a memorable chorus and a blistering guitar solo.
However, Cavalera said: "I went a little bit old school. The first one is from Canada – Sacrifice, 'Forward To Termination.' Amazing record. I played it so much when I was a teenager in Brazil."
Max Cavalera then named Survive album released by the American thrash metal band Nuclear Assault. The album was released in 1988 and featured a blend of fast and aggressive thrash metal with socially and politically conscious lyrics.
"Also, Nuclear Assault, 'Survive,'" Cavalera said. "Danny Lilker. Yes. Danny on the bass. Nuclear Assault was amazing. They played with us in Brazil. It was great. The singer, John Connelly, had to borrow my guitar, and he played, and it was full of blood, and he gave it back to me. The whole guitar was full of blood. But I loved the show. And it was cool to have his blood on my guitar."
Lastly, Max Cavalera admitted that Dark Angel's second studio album, Darkness Descends, was another album that inspired his music. The album consisted of 8 tracks and featured notable songs, such as the title track Darkness Descends and Merciless Death.
"And the last one is Dark Angel with 'Darkness Descends,'" Cavalera admits. "It's the perfect death/thrash record, but it's more on the thrash side of things. Very, very amazing drums from Gene Hoglan. And I love Dark Angel. I love the power and the brutality of the riffs.
"Those are three inspirational thrash records that helped shape all my stuff I did from that era."
In August 2022, Max Cavalera answered if the Pantera reunion made him think Sepultura reunion. He stated that it would not happen, and things were different in Pantera and Sepultura.
"No," Cavalera answered. "I'm good with what we did and so pleased with the reaction. It's a different thing with us and Pantera; I'm not sure who founded Pantera and stuff like that, but Sepultura was me and Iggor. But if they do it the way we did, as a tribute, well alright, you know? I think we gave the songs justice, we played them as good as they can be played and people were completely satisfied when they came to see us."