Corey Taylor Makes Flash Comments On Slipknot's Possible Plans With Metallica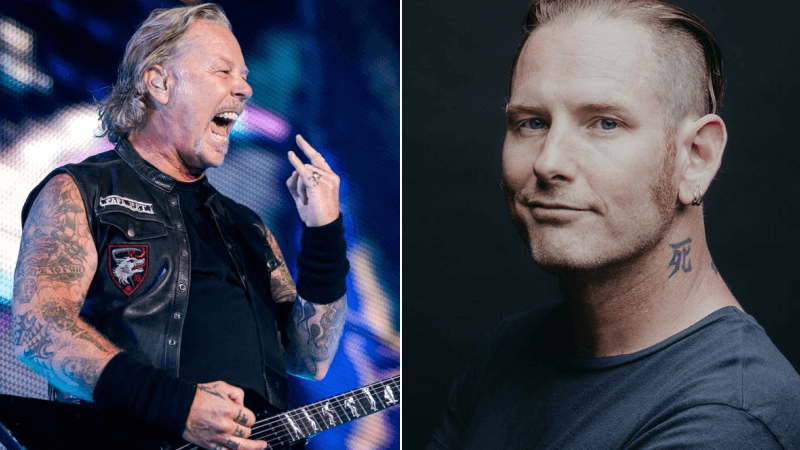 In a new interview with 93X, Corey Taylor, known as the singer of the heavy metal band Slipknot, discussed his band's relationship with the heavy metal giants Metallica and made flash comments on their possible plans with them.
Speaking about his band's relationship with Metallica, Corey Taylor touched their canceled show, which was forced to cancel due to Metallica singer James Hetfield's unexpected rehab decision. He also said that Metallica are Slipknot's peers. Corey added his words that Metallica also probably the biggest influence on them.
READ MORE: SLIPKNOT'S COREY TAYLOR: "I'D GIVE ANYTHING FOR PAUL GRAY TO BE HERE"
When the interviewer said, "I'm thinking about a rock show right now, actually. Looking at your t-shirt and then looking at my t-shirt. Can you imagine a Metallica-Pantera-Slipknot show? How crazy that would have been," Corey replied:
"Oh my God, that would have been biblical! We've played shows with Metallica and it's the one band that has always been up, those are our peers. But they always make us step our game up. They're legends! They're already legends!
"But they're also probably the biggest influence on us. And they're some of our good friends. We were actually going to do a stadium tour with them in Australia before James had to come off the road."
READ MORE: SLIPKNOT'S COREY TAYLOR ANSWERS THE MOST CURIOUS ISSUE ABOUT HIMSELF
Corey Taylor concluded his words by giving exciting words. He hoped that they can still do stadium shows with Metallica that they've never played before.
"And I'm hoping that we can still do that because that was something that we've never played – stadiums. Metallica's not done stadiums down there in a long time, so we were both looking to tour at the same time and we said, 'Hey, let's just do that!'"