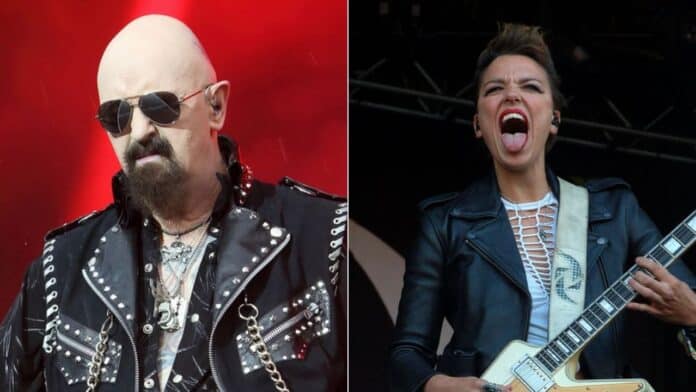 Rob Halford, the lead vocalist of the heavy metal band Judas Priest, made his latest appearance on Halestorm frontwoman Lzzy Hale's Instagram account and was looked gorgeous in Lzzy Hale's "heels."
In the social media post of Lzzy Hale, there were 4 photos of Rob Halford. In each photo, Rob Halford was posing with heels that originally belongs to Halestorm bandleader Lzzy Hale. Although Rob Halford wore heels, he looked heavy with his sunglasses and outfit.
When Lzzy Hale sent the photos, she has shared her own feelings about Rob Halford and his iconic looking. According to Lzzy Hale, it was amazing to see that her inspiration Rob Halford in her heels.
"Life is good when you can send one of your greatest inspirations a pair of his own heels," Lzzy Hale captioned. "I'm so glad you like em Rob! You look Smashing!!! @robhalfordlegacy @judaspriest #metalgod #judaspriest #robhalford."
In the comments, people shared some words to share their thoughts about Rob Halford and looking. A fan named Kandy wrote, "I'm pretty jealous at how well he paired that entire outfit so well!"
Here's the photos: