Joe Elliott Answers Whether Def Leppard Responsible For Mötley Crüe Reunite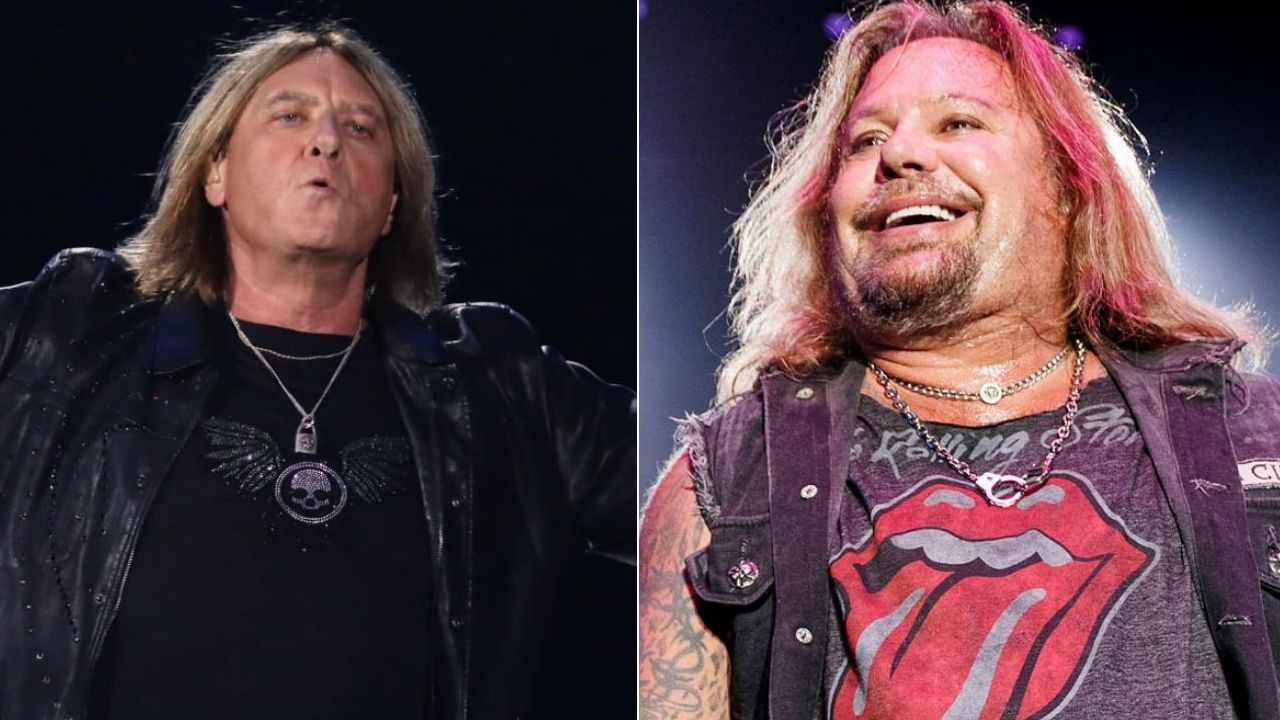 Def Leppard singer Joe Elliott has talked about the reunion of their tour mates on Stadium Tour, Mötley Crüe, and answered whether his band pushed them getting reunite after disbandment.
Mötley Crüe is a heavy metal band that was formed in Los Angeles in 1981 by its current members. Although the band announced its retirement in 2015 after spending 34 years in the rock and metal music scene, they announced in 2018 that they recorded some new material for a biographical comedy-drama film related to the band, The Dirt, and it was their reunite moment.
Debuted in 1981 with Too Fast For Love, Mötley Crüe has released 9 studio albums, 3 live albums, 8 compilation albums, 9 video albums, 32 music videos, 3 EPs, 30 singles, 2 box sets during their ongoing career. The band's latest studio album was 2008's Saints Of Los Angeles. The albums the band has released throughout their entire career from 1981 to 2021 have sold more than 100 million copies worldwide.
In November 2019, Mötley Crüe officially announced its reunion with a Stadium Tour featuring Def Leppard as a headliner and Poison and Joan Jett & The Blackhearts as the guests. Although the trek was officially scheduled to take place in the summer of 2020, it ended up being pushed back to 2021 and then to 2022.
However, during his new appearance on 98.7 The Gater radio station, the Def Leppard singer discussed whether his band pushed Mötley Crüe to decide to reunite for Stadium Tour. When the interviewer asked if they were responsible for that decision, Elliott clearly said it was not Leppard's suggestion.
"No, I don't think it is," Elliott said.
Joe Adds Def Leppard Encouraged Mötley Crüe To Reunite
Joe then added that his band had been in an encouraging role. Recalling Crüe's opening for them back in 1983, Elliot also mentioned they toured and played with Mötley Crüe a couple of times. He also admitted that Mötley Crüe members loved Rainbow bar in Los Angeles, and they bumped with them many times there.
"We know those guys," he continued. "We've met them all. We've toured with the [Mötley] Crüe before."
"They opened for us in 1983 at Jack Murphy stadium in San Diego; that was the first time I ever saw 'em. We toured with them in the U.K. in 2011, and over the years we've bumped into 'em at festivals.
"And if we'd be in L.A., back in the '80s, all you had to do was go to the Rainbow and you would bump into all four of them every night. [Laughs]
"It was nothing to do with Def Leppard specifically, but it was an idea that was put to us, when they decided that if they went out with a band like us, they might [get back] together.
"So we had been encouraging of it, but we didn't actually suggest it."
Back in December 2021, Nikki Sixx had talked about if Mötley Crüe would be ready to go on tour in 2022 for Stadium Tour. He also mentioned his bandmate Vince Neil, who fell off the stage during his solo show, saying he was lucky because the guitar on his neck broke his fall and saved him from serious injury.
"We're impatiently waiting for when we can start band rehearsal," Nikki Sixx answered when he was asked about Stadium Tour. "We usually rehearse for about a month; that gives us a little bit of time to work on other stuff as well, set up and break down and stuff like that.
"The Stadium Tour chapter was important for me to write because I wanted to (tell) fans what we do, at least what I do, to prepare for such a thing.
"I called him up and said, 'Vince, what happened?' and he told me, and we started laughing about one time we both fell off the stage at the same show.
"But he was really lucky; he said if it wasn't a song that he was playing rhythm guitar on it could've been his head, which would've been a worse injury. The guitar broke his fall.
"He'll heal up, and we'll be ready to go on tour in June.
"This tour's been postponed twice; we just didn't have enough information at the time, with protocols and all, to go and do a stadium tour this year. We're all feeling good about it now, and we can't wait, man."