Adam Jones On A New Tool Tour Setlist: "The Set This Time Is Pretty Incredibly"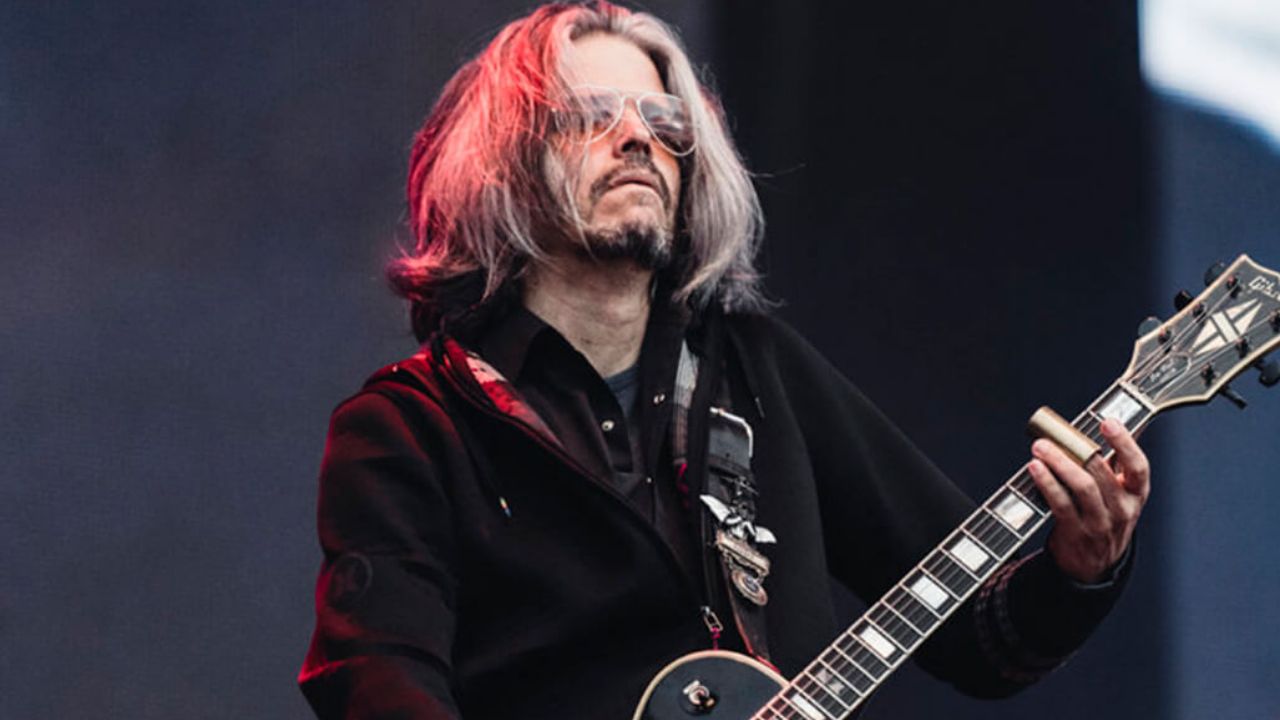 Tool guitarist Adam Jones has opened up about what will the band play on its upcoming new tour, the second leg of the Fear Inoculum European Tour. It seems that the band will play some kind of old-school stuff from their catalog.
Formed in 1990, Tool is a rock band that has been rocking the stage for over 32 years. Debuted in 1993 with the band's beloved Undertow, Tool released its fifth and latest studio album in 2019, named Fear Inoculum, which received extremely good reviews from the rock community. Although the band has released five studio albums at press time, they have a huge fan base all over the world.
The band has won four different Grammy Awards during its ongoing career. When the first one was sent to Ænema in the category of Best Metal Performance in 1998, the band was honored with the second award in 2002 with Schism in the same category. In 2007, the Grammy Awards industry honored the band with 10,000 Days on Best Recording Package. The latest and fourth award was 2020's 7empest in the same category as the first two.
Over the years, Tool has made numerous live shows around the world. The band was the headliner in popular festivals such as Download, Voodoo Fest, Coachella, Lollapalooza, Roskilde, and more. Except for its festival shows, Tool has rocked its fans with its huge tours in North America, Europe, and more. Furthermore, Tool has been preparing to entertain its fans in the United Kingdom for a while.
Recently, the band's guitarist Adam Jones appeared on Metal Hammer to discuss what Tool will play in its future shows. When the interviewer asked how they would decide to put a new tour setlist together, the guitarist explained how they wanted to break the routine. He said that the band would be going to play old songs and added that it would be great.
"Well, you always want to do something you haven't done in a long time," Adam says. "You always want to break the routine, make it more interesting for yourself, and there is a lot of negotiating that goes into it, but it ultimately comes down to Maynard.
"If I'm sick and have a 100-degree fever, I'm nauseous, I have the flu, I can still play, but for Maynard he wouldn't be able to sing. So, we give him the last word to make sure he can do the show if he's not feeling well.
"But the set this time is pretty incredibly, we're doing some old school stuff and we're really happy about it, some old and some new. It should be good."
Adam Admits How Exciting To Play Old Tool Stuff
Adam Jones then talked about his feelings about playing old stuff after all those times. When the interviewer touched on the point that it will be exciting, the guitarist said that every one of the Tool members feeds off of each other.
"Yeah, I mean, it's something that is Tool," he continued. "Whatever we're doing, we require it to go up a certain path, you know?
"So, it's great: we have such a strong connection that clicks, and we really feed off of each other, so when we play something that we haven't all played together for a long time, there is this avenue of the unexpected and it more often than not turns out to be something very rewarding."
He also shared his thoughts on the fact that Tool fans' waiting for a live show for a long time. When he was asked if he feels the weight of that expectation, Adam said that he feels the weight at the first show of the first leg, but it soon goes away.
"I mean, no… sometimes I look at the tour dates and I think, 'Man, when was the last time we played here?', but we just do what we do and we tear our guts out onstage," he answers. "The approach is always the same our end.
"The expectation, I maybe feel that pressure on the first show of the first leg, but it soon goes.
"If I had my way I'd tour every six months of every year, it's just an amazing connection that we get with our fans and it's very rewarding. Every night is like climbing to the top of a mountain and then climbing back down again."
Back in his February interview, the band's singer Maynard James Keenan had admitted that he was never satisfied with his live performances with Tool. Revealing his good vibes about his band Tool's fans, Keenan also said that he has to sing very well in front of their fans.
"People wanna be entertained; they wanna be moved in some way," he explained. "And I think in order to do that, depending on your agenda, people like me, I just need to do a thing and I need to do it well. And I'm never satisfied with how I did it; I think I can do it better. "
On the other hand, Maynard James Keenan, who thinks that people expect this from them, continued: "So if you get in that mindset — you're always trying to improve on the thing you did, even if it was the night before and you've done this thing ten thousand times, there's always room for improvement and adjustment.
"So I think that's what people have come to expect, is that they know that we are thoughtful and we're always thinking about fixing, correcting and making better."