Jason Newsted Opens Up About The Rumors Of Joining Megadeth: "If It Was For Real, Then I Would Be There To Play Bass"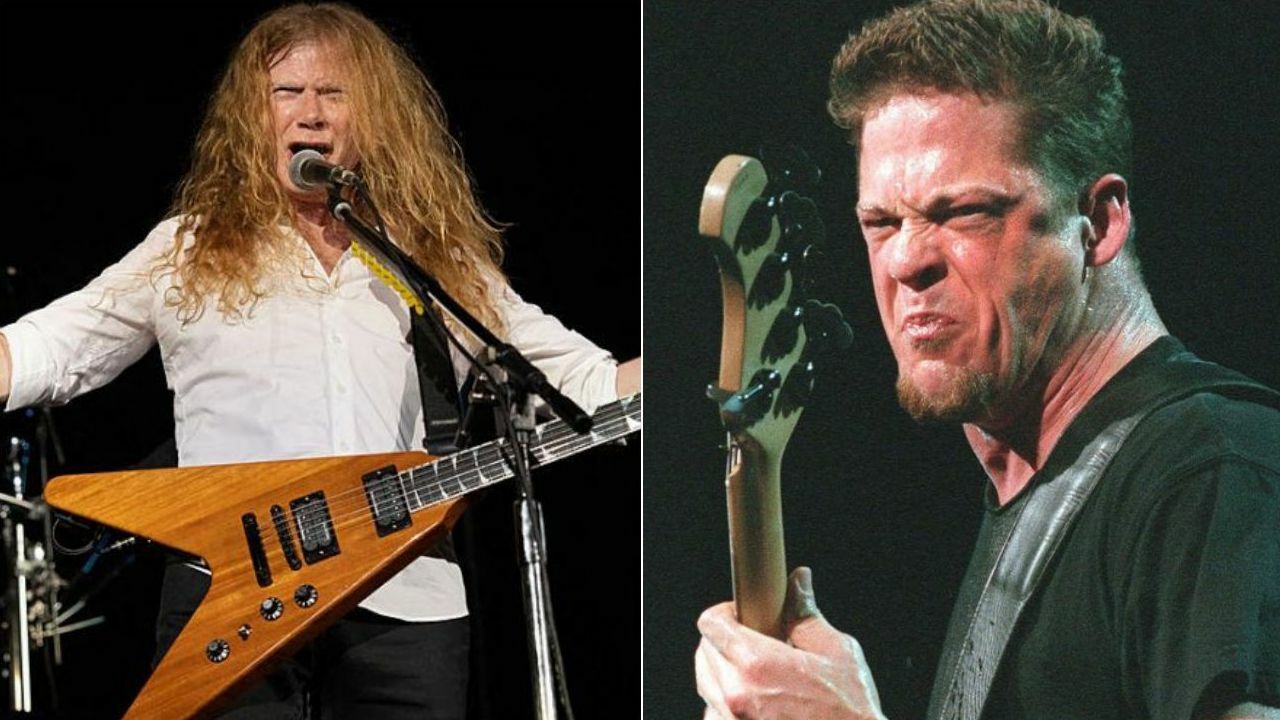 Jason Newsted answers if he join Megadeth in the future.
Former Metallica bassist Jason Newsted has opened up about the rumors of joining the heavy metal band Megadeth after the band's long-time bassist David Ellefson's firing due to grooming an underage girl.
Jason Newsted had joined Metallica in 1986. Sharing the stage for 15 years with Metallica, Jason had recorded four studio albums with them, including …And Justice For All, self-titled Black Album, Load, and Reload.
On May 24, Ellefson was officially fired from Megadeth due to the grooming underage girl rumors. At the time, his private messages, videos, and photos have been leaked disrespectfully by a social media person.
After Ellefson's firing, Megadeth has been looking for a new bassist for the band's remaining times. Just before Megadeth announced that the band was joined by their former bassist James LoMenzo as a touring bassist for their ongoing The Metal Tour Of The Year tour, Jason Newsted's joining Megadeth rumors have risen.
Recently, Jason Newsted has officially answered if he joins Megadeth in the future. Admitting that it was an interesting incident, Newsted said that he's so busy with other music.
"That was good, wasn't that kind of interesting for a minute?" he asked. "God, dude, what the fuck? Jesus Christ. What a flip of the thing.
"But we won't go into the backstory of it, just that little talk about that – I don't know if I would ever do something like that, it's just not in my purview anymore.
"I'm so busy with other music and play all the time with other kinds of people. I like playing the heavy stuff every now and then, now and again…
"But I really enjoy the composition now, different instruments and dimensions to the songs, and three or four voices going, and female background vocal and cool shit! Music!
"That's way more what I'm after now. Tonight I'm going to go play with this eight-piece band here that I just started my network up in my new home here in New York."
Jason Newsted Answers What He Would Say If Someone Call Him To Play Bass
Continuing to his words, Jason Newsted revealed what he would say if Andreas Kisser say him to play with Sepultura. He also answered what he would answer if someone call him.
"Yeah, I'm excited to throw it, I've got ten songs that I've given that I'm gonna run them through tonight and see what they're made of," he said. "But it's cool shit, man.
"Johnny Cash, 'Ring of Fire,' and they got a horn section. I'm going to get some shit going, so that's where I'm at. And if Andreas calls and says, 'Come on fill out half an hour Sepultura with me and somewhere,' I'm there!
"This thing came out in a Florida interview, I think it was an art exhibit interview actually, and there's something about my shoulder surgeries, and I said, 'I can't play Metallica songs anymore.'
"And people started running with this thing, and I'm like, 'Are you sure that you listened to what I said? Are you sure that you heard the words that I said?' Somebody just ran with this part and they made up this big goddamn thing.
"But just I want everybody to realize that whoever asked me to come and play bass. And if it was for real, then I would be there to play bass."