Sammy Hagar Mocks David Lee Roth By Touching On His Van Halen Career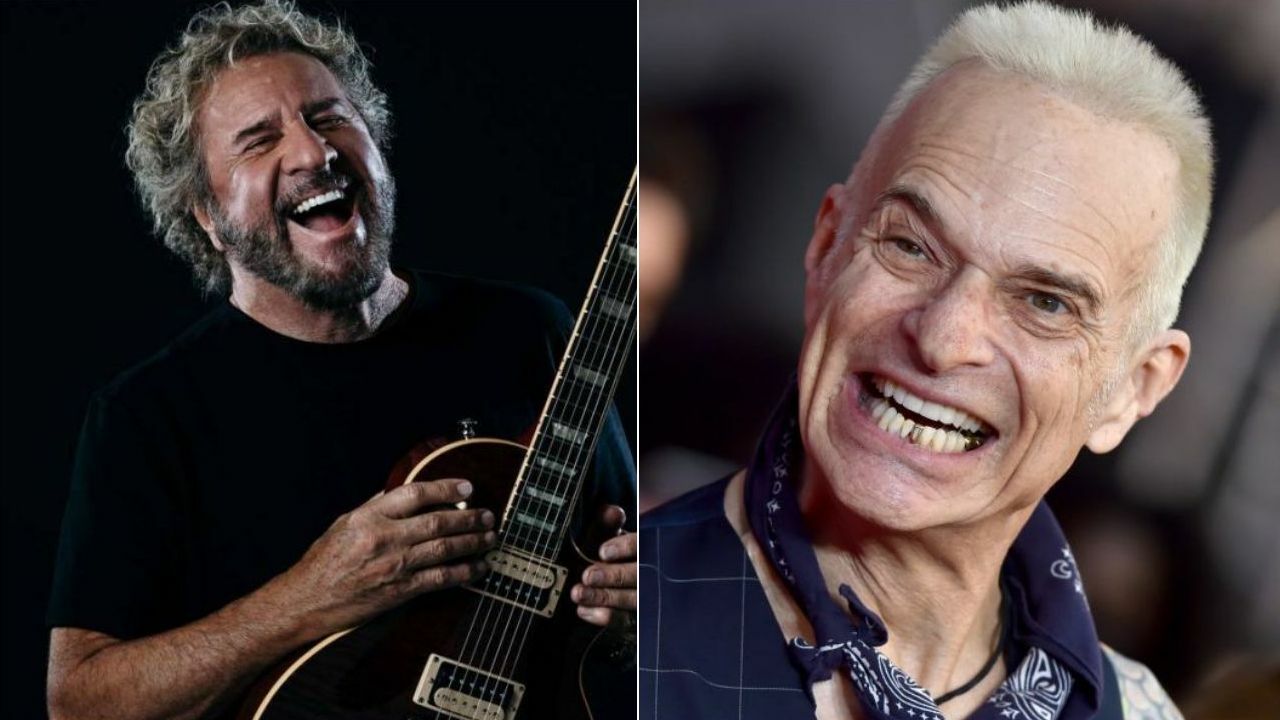 In a new appearance on The Mike & Carla Morning Show, former Van Halen singer Sammy Hagar once again talked about his current relationship with David Lee Roth and mocked him while saying he has no problem with the singer.
Sammy Hagar was a member of the rock band Van Halen in the past. The singer had first joined the band in 1985 as a lead singer replaced with David Lee Roth. After an 11-year tenure with them, he had announced his departure from Van Halen and was replaced with David Lee Roth. In 2003, Sammy had reunited with Van Halen until parting ways once again in 2005. Throughout his career with Van Halen, Hagar recorded 4 studio albums in total.
On the other hand, David Lee Roth was the lead vocalist of Van Halen across three stints. At first, he was a member of the band from 1974 to 1985. Later, he rejoined the band in 1996 until 2006 to their disbandment in 2020 after the passing of Eddie Van Halen.
Sammy Hagar and David Lee Roth have been dealing with each other for over the years. Opening up about his honest opinion on Roth several times, Hagar had previously said that he has no respect for David Lee Roth anymore. He also said this past June that David has a strange character.
Now, Sammy Hagar once again appeared to talk about David Lee Roth. When he mentioned his current friendship with the musician, Sammy Hagar said that he has no problem with David Lee Roth. Saying that he doesn't understand why Roth thinks about him like that, Hagar added Roth always acts competitive.
"Him and I don't even have a feud," Hagar says. "To be honest with you, I have no problem with David [Lee Roth]. I don't know what he's got going with me, but I think he always feels competitive.
"I think he feels like he has to raise his flag, like, 'I'm Van Halen.'"
Sammy Hagar Mocks David Lee Roth
In the continuation of his words, Sammy Hagar mocked Roth by saying that Roth only had his Van Halen career compared to his huge solo career. He also mentioned how he reacts to people who said he never saw him in Van Halen.
"I had a solo career before Van Halen," he continues. "I was in Montrose before Van Halen. I've had Chickenfoot. Dave has got Van Halen, so I think he has to hold on to that kind of tight.
"But I don't care about that. If someone said, 'Oh, I never knew you [were] in Van Halen,' I'd say, 'Eh…'"
Back in this past September, Sammy Hagar has recalled what he thought when he saw David Lee Roth for the first time. According to him, he hadn't liked Roth's antics.
"Ted Templeman production made the band sound heavy, and in the same way that John Bonham always made Jimmy Page sound heavy, so Alex always made Eddie's playing heavy, even when he was playing cutie pie riffs," Hagar said.
""I didn't like [David Lee] Roth's antics: I didn't see how any guys could like him, but I guess they did.
"It's like Howard Stern once said, 'If David's biggest fans ran into him in a bar they'd kick his ass!'"