Will Jason Newsted Join Megadeth? Here's The Answer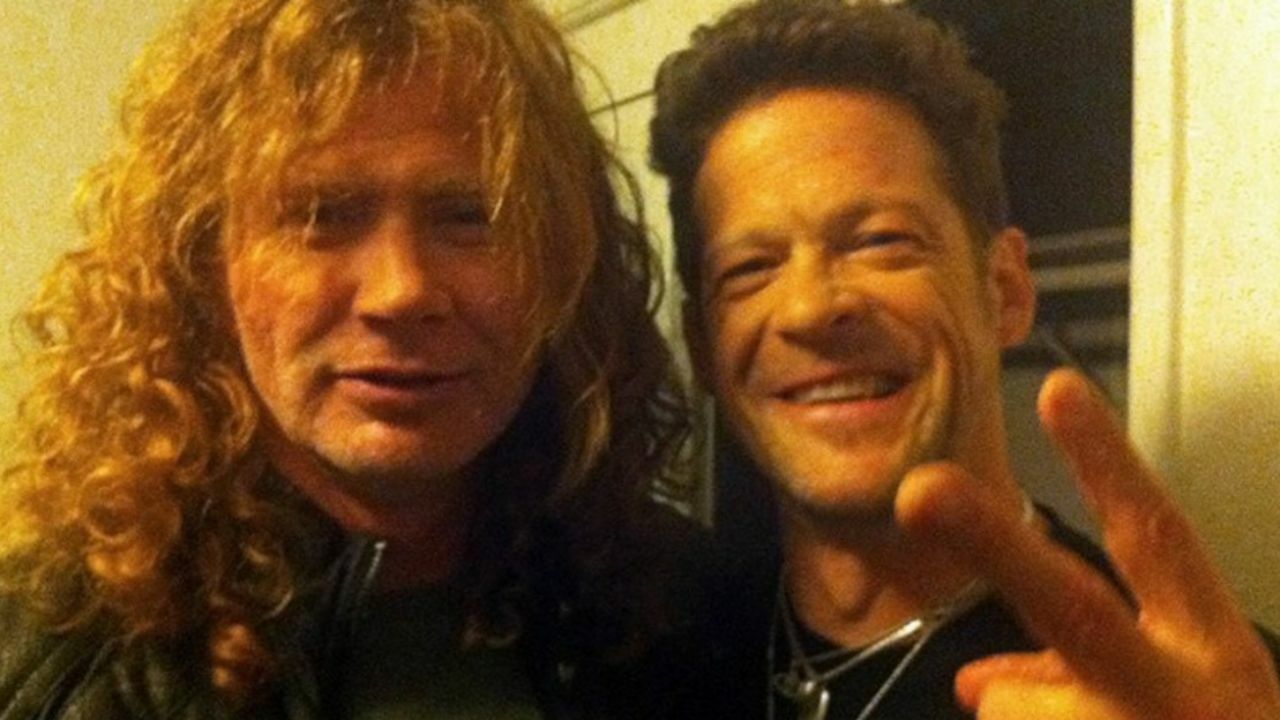 When Megadeth announced its officially parting ways with the band's latest bassist David Ellefson, rockers started to think if Jason Newsted will be invited Megadeth.
On May 24, Ellefson was officially fired from Megadeth due to the sex video scandal. His private messages, videos, and photos have been disclosed disrespectfully by a social media person.
Since the bassist's departure from the band, the rumors that former Metallica bassist Jason Newsted join Megadeth were raised. The question answered and the air was cleared.
Wife Answers If Jason Newsted Join Megadeth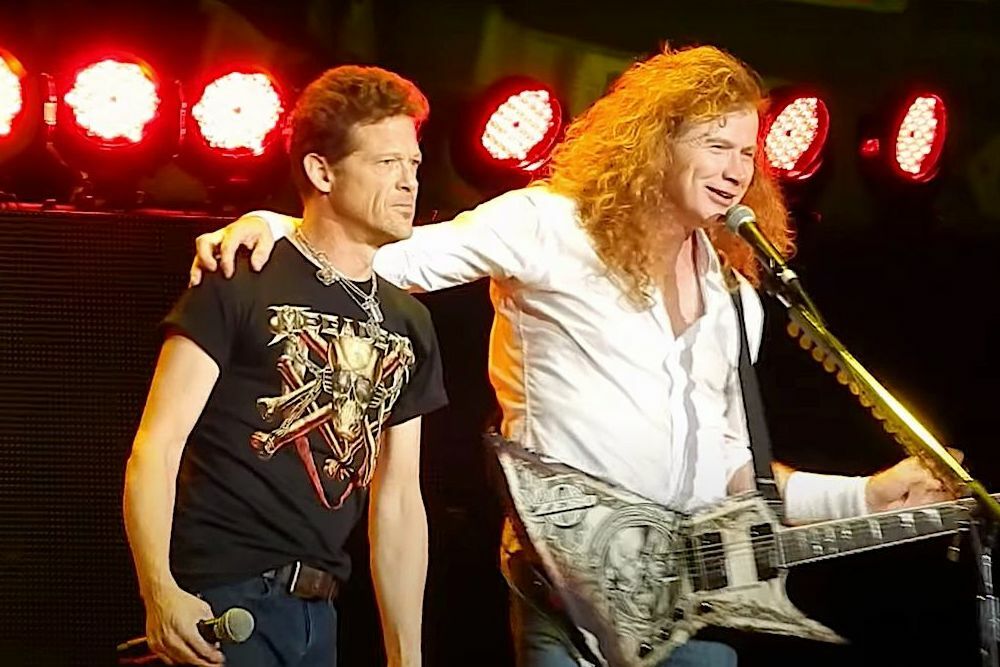 Yesterday, on May 30, Jason Newsted's wife made a public announcement about his joining Megadeth. She answered if her husband will ever join Megadeth in the future and said that he will not.
She said: "Hi guys! Two things,
"1. Jason is not joining MEGADETH. peace to them. Listen to metal.
"2. Jason does not have social media accounts; this includes but is not limited to TikTok, Instagram, Facebook, Twitter, YouTube, Onlyfans and Tinder. "If you are receiving dm's from the Jason Newsted music account or any other account claiming to be Jason please know this is not Jason and proceed at your own risk".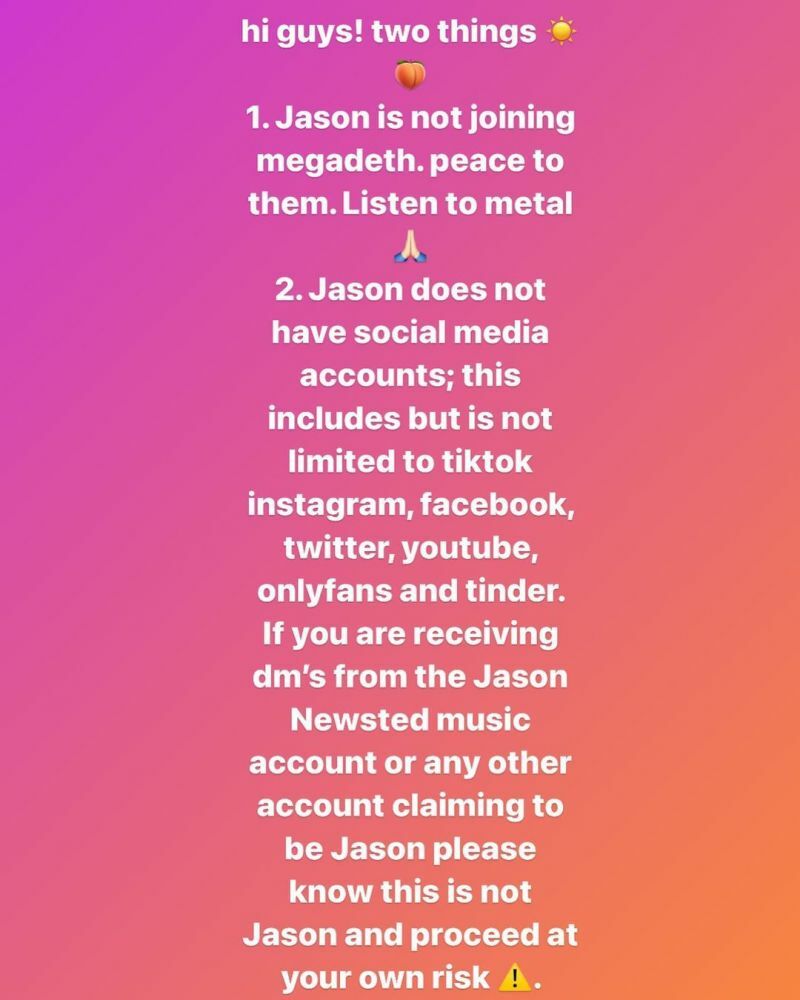 Megadeth's David Ellefson Announcement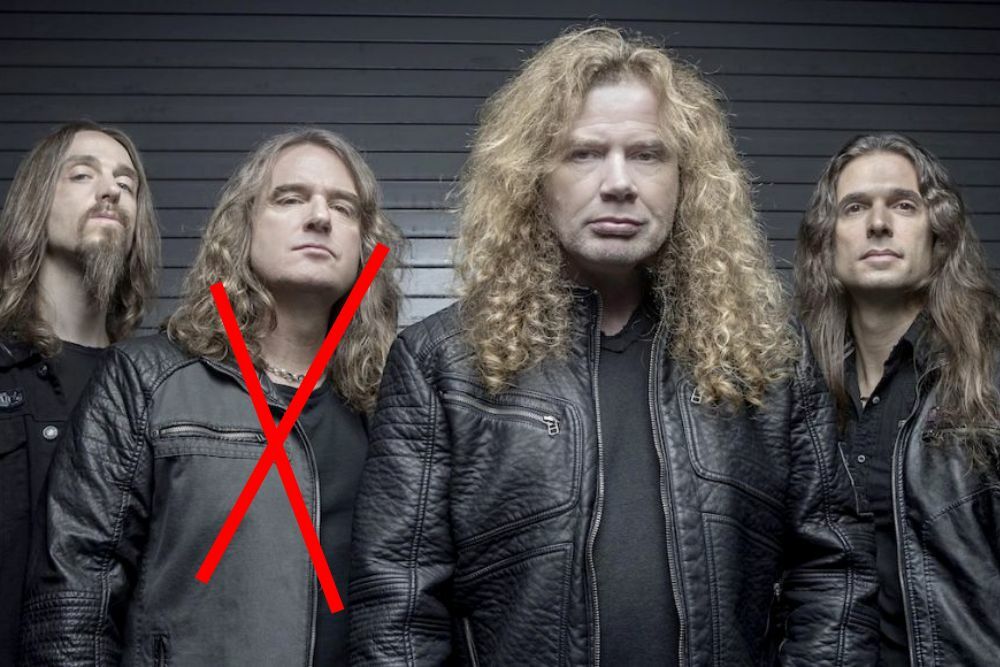 In their official departure statement, Megadeth stated that working together is not possible anymore. They also added that they look forward to seeing their fans as soon as possible.
"We are informing our fans that David Ellefson is no longer playing with Megadeth and that we are officially parting ways with him," Megadeth said.
"We do not take this decision lightly. While we do not know every detail of what occurred, with an already strained relationship, what has already been revealed now is enough to make working together impossible moving forward.
"We look forward to seeing our fans on the road this summer, and we cannot wait to share our brand new music with the world. It is almost complete."
— Megadeth (@Megadeth) May 24, 2021